An applicant must complete 90 hours of pre-licensing training, pass the salesperson test, submit an application and license fee to the Oklahoma Real Estate Commission, and pass a background check in order to work as a real estate agent in Oklahoma.
To pass your test on the first try, let's get started with our Oklahoma real estate exam practice questions now!
Follow this article if you don't know how to get real estate license in Oklahoma. RealEstate-Prep provides you with a step-by-step guide to getting your license with ease.
Before deciding to pursue a profession in real estate sales, you need first grasp what a real estate salesman does. Simply put, an agent acts as a liaison between a buyer and a seller to facilitate the sale or acquisition of real estate. They help consumers identify homes that meet their specifications and negotiate contracts with sellers. Some organizations also help consumers discover rental properties or find tenants for their units.
What Is The Difference Between Psa And Sa?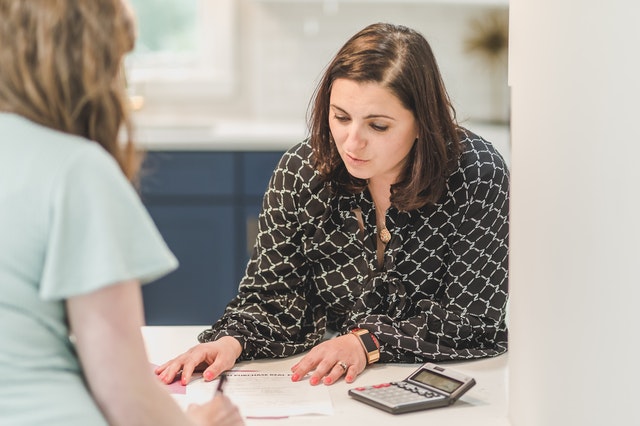 Let's examine the distinctions between the three forms of licensing:
The entry-level employment in the industry is called a provisional sales associate (PSA). A PSA does not have the right to sign agreements with clients in their own name. Being supervised by a sponsored broker is crucial as a result. When the year-long PSA licensing period is through, you may pick up your sales associate license. given that you fulfilled all conditions and made all necessary payments.
Similar to a personal sales assistant (PSA), a sales associate (SA) makes sales. A Sales Associate must continue to refer to his sponsoring broker while making business agreements.
The necessary tests, which we will discuss momentarily, are where a PSA and a SA diverge. Unlike the PSA license, which is only valid for a year, the SA license is renewed for three years. A broker license enables a person to conduct business as a company. He or she is able to sponsor authorized associates. The real estate broker is therefore responsible for fulfilling all contractual commitments.
What Are The Requirements To Get A Real Estate License In Oklahoma?
Candidates for real estate licenses in Oklahoma must provide the following data:
Give evidence that you are older than 18 years old.
Outstanding Moral Character
pass a background check that includes one fingerprint card on a nationwide level
Proof of citizenship, such as a birth certificate, green card, passport that is still valid, etc.
Provisional Sales Associate
Track down a sponsoring broker
proof of completing 90 hours of authorized education by the Oklahoma Real Estate Commission Basic Real Estate
Instruction Part I OR evidence of having successfully completed 6 college credits in real estate
Complete and send the application in.
Pass the Oklahoma test by taking it
Complete the remaining 45 hours of Part II, Post License Education, within a year.
The licensing price is $75; the exam fee is $60.
Sales Associate
Find a Sponsoring Broker

Proof of successful completion of the 90-hour Basic Real Estate Course

OR evidence of completion of six college credit hours in real estate

Fill up and submit the application form

Pass the Real Estate Exam in the State of Oklahoma

Within three years, complete a 12-hour continuing education course

The exam fee is $60; the license fee is $165
Real Estate Broker
Must have at least two years of recent, active real estate experience.
A certificate proving you've finished 90 hours of advanced real estate training
Complete and send the application in.
Take and pass the Oklahoma Real Estate Exam
You must finish a 12-hour continuing education course once every three years.
The license is $225 and the test is $75.
How Do I Get My Oklahoma Real Estate License? – 5 Steps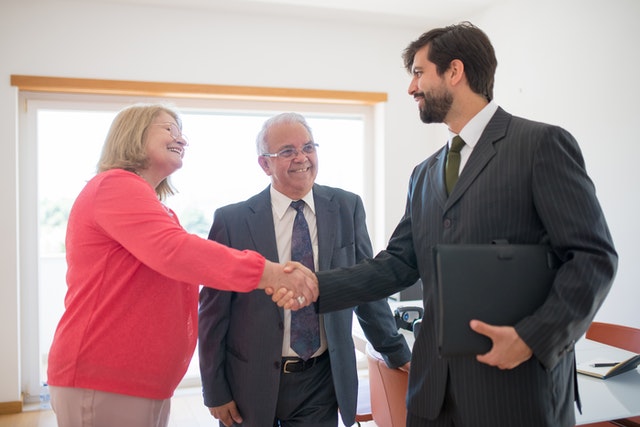 Step 1: Attend 90 hours of Oklahoma Pre-Licensing Education OR 6 hours of college credit in real estate
The Provisional Sales Associate Pre-Licensing course must be completed in 90 hours and be from a real estate school that has been approved by theOklahoma Real Estate Commission. You must pass the final real estate exam given by your institution before you may graduate from the program. Also qualified are college students who have taken at least six real estate-related courses. The course covers real estate law, various real estate ownership and interest structures, home ownership, legal descriptions, titles, liens, taxes, and encumbrances, as well as listing advertising, appraisal, finance, closings, and a professional code of ethics. After the course is over, the education is still valid for three years.
Step 2: You must submit your fingerprints and pass a background check
You must submit your fingerprints for a background check to take your licensing exam and finish the real estate license application. Both the Oklahoma State Bureau of Investigations and the FBI will review your background and report to the Oklahoma Real Estate Commission. Use the service code 2B7NR3 to sign up for fingerprints and background checks through IdentoGo, a local licensing and certification organization.
Before submitting a fingerprint card and the mandatory $41.00 fee, all applicants for new licenses must first fill out the required application.
Step 3: Schedule and pass the Oklahoma Salesperson Exam
The Oklahoma Salesperson Exam is offered in four locations: Oklahoma City, McAlester, Tulsa, and Woodward. PSI Services distributes exams that are taken by computer. You may get the correct address by visiting their website. Individuals living outside of Oklahoma may take the exam at any PSI facility. There is a charge for the examination, which is subject to change without notice. Some students benefit from taking Exam Prep classes before their exams. It not only helps students pass the exam but also lowers tension in the weeks leading up to it.
Step 4: Fill out the Oklahoma Provisional Sales Associate application form
All candidates must have finished their Pre-Licensing curriculum within the last 36 months. There are application costs, which are subject to change without notice. Click here to apply for an Oklahoma Real Estate Provisional Sales Associate license with the Oklahoma Real Estate Division.
After reviewing your examination application for eligibility, the Oklahoma Real Estate Commission (OREC) will inform PSI whether you are approved to take the test. The application for a license must contain the following details:
A completed and paid-for fingerprint card as proof of citizenship or qualified immigrant status
Proof of schooling can be provided either with the application or after the program has been completed.
Although it is not necessary to complete this section of the application before the exam, if it is, the applicant can proceed to have their license issued once they take the test and receive final approval if the final page is completed. The final page of the application allows the applicant to sign up with a broker before taking the exam. Applications have the option of setting their licenses on inactive status if they have not yet selected a broker. Only if the candidate hasn't selected a broker by the end of the exam's validity period is inactive status required.
Step 5: Search for a sponsoring broker
To begin operating as a real estate agent, you must find a sponsoring broker. The legislation forbids agents from concluding legal agreements without the supervision of a licensed broker. After completing your Pre-Licensing courses, you can complete this part whenever you'd like, but it won't be mandatory until you want to work as an agent.
Read more>> How To Become A Real Estate Agent In Hawaii?
FAQs – How To Get Real Estate License In Oklahoma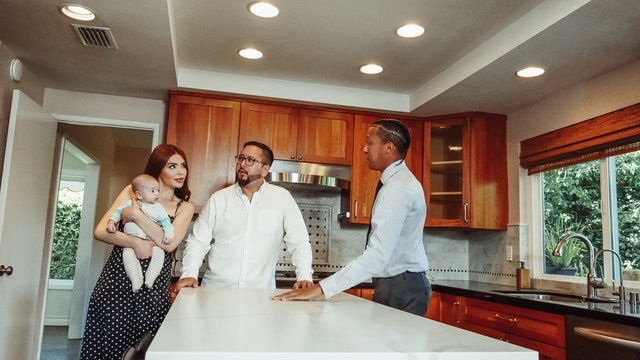 What is the Oklahoma real estate license exam all about?
There are 130 multiple-choice questions in the sales associate and provisional sales associate exams. A computer will provide the answers to them. Three hours are allotted for the test.
There are 150 multiple-choice questions in the broker exam. The test will be completed in 4 hours. You must properly respond to at least 75% of the questions to pass. You'll get your score right away after finishing. There are two portions to the test. The National component of the test covers the following topics:
Possession of Property
Controls and Regulations for Land Use
Analysis of the market and valuation
Financing
General Agency Principles
property's state and
Disclosures
Contracts
Change in Title
The Real Estate Industry
Property calculations
Subdivisions
Properties for businesses, industries, and rental income
While the following is included in the state-specific section:
Laws and Regulations that
Real Estate in Oklahoma
Practice
Broker in Oklahoma
Relationships
Property Administration
Disclosures
*Only for broker examination:
Trust Accounts/Trust Funds

TBroker Operational

TProcedures and Qualifications

Closing Statements
How much does it cost to receive a real estate license in Oklahoma?
A real estate license in Oklahoma can set you back around $699. You are responsible for all exam expenses, background check fees, tuition costs, and application fees.
Pre-licensing training costs vary by school but generally run approximately $450. Provisional Sales Associates are available for $100. Sales Associates are available for $200. A $35 processing fee applies. A background check will cost you $60. The cost of the Salesperson test is $60.
Is the Oklahoma real estate exam hard?
The broker test is more demanding than the real estate sales exam. Furthermore, only 55% of first-time exam applicants pass the exam.
Don't let this frighten you. You are not a failure if you retake the exam. To be safe, employ a tried-and-true study approach and make use of the Real Estate practice exam to ace the real estate exam.
How long does it take to acquire a real estate license in Oklahoma?
The length of time it takes to complete the 90 hours of prerequisite coursework and pass the licensing exam, as well as the length of time it takes to process your application and run a background check, all affect how quickly you can get an Oklahoma real estate license.
What exactly is an Oklahoma real estate reciprocity agreement?
A real estate license reciprocity scheme makes it easier for licensed agents to get a license in a different state. You might not always need to take the state licensing exam or any pre-license programs. By state, reciprocity varies. The Oklahoma Real Estate Commission (OREC) can provide case-by-case details on the requirements.
Oklahoma presently has reciprocity agreements with the following countries:
Alabama

Arkansas

Iowa

Louisiana

Maryland

Nebraska

North Dakota

South Dakota
Take notice that this excludes Texas, which is where the majority of people want the reciprocal agreement to come from.
Is post-licensing education required in Oklahoma?
During the first year of a PSA's license, after passing the state exam and getting a Provisional Sales Associate (PSA) license from the Commission, the PSA must complete a 45-hour Provisional Post License Course of Real Estate (Part II) recognized by the Commission. The month in which a license is issued counts toward the one-year licensing period, whether it is issued on the first or last day of the month. After completing a post-licensing training and submitting the necessary documents and fees to the Commission, a PSA's license will be upgraded to Sales Associate.
In Oklahoma, can a felon work in real estate?
The Oklahoma Real Estate Commission maintains a list of criminal charges that would disqualify a real estate license application. They will consider the applicant's honesty, dependability, character, and integrity.
Typically, the Commission will concentrate on infractions committed in the previous ten years. They involve serving a criminal sentence, as well as parole and probation. You must give a copy of your criminal history as well as any supporting evidence (e.g., court records) in order to do so. This service will set you back $95 USD.
But don't despair; everyone has a backstory. The most important factor is to demonstrate that you will serve the public in a fair, honest, and transparent manner. The licensing committee will determine whether a convicted person may act as a real estate agent. Before investing your time and money in this vocation, you may write to the Commission and request the preliminary determination.
How much do Oklahoma real estate agents make?
Oklahoma real estate agents earn an average of $66,400 per year, with wages typically ranging between $31,040 and $81,650. The top 10% of real estate sales agents earn more than $130,500 per year(*).
Because it takes time to build a client base and establish trust with prospects, you are unlikely to make much money in the early stages of your real estate career.
As you gain experience and sharpen your business skills, you should notice a significant boost in your profits.
Furthermore, the price range of the properties you work with, the number of transactions you can complete, the commission-splitting plan you have with the real estate business, and other factors will impact your earning potential as a real estate agent.
Is it a good career to be a real estate agent in Oklahoma?
If you enjoy running your own business, meeting new people, and working from home, real estate may be good employment in Oklahoma for you.
As of May 2021, there were 4,704 houses sold, with a typical sales price of $210,000, according to RedFin. All of these variables rose as compared to the prior year. According to the figures, demand appears to have far surpassed supply. 39.3% of homes sold for more than the asking price.
These transaction numbers imply that real estate agents are in great demand. Oklahoma had 3,260 real estate sales agents in May 2020, according to the Bureau of Labor Statistics, which is equal to 2.088 sales agents per 1,000 workers.
However, in any sector, some people prosper while others fail. The most significant factor to consider is how you will stay competitive in the real estate sector.
Read more>> How To Become A Real Estate Agent In Georgia?
Conclusion
Now that you know how to get real estate license in Oklahoma. Obtaining an Oklahoma real estate license is a significant step toward a rewarding career as a real estate agent. Concentrate on finishing all requirements and having faith in the process. It's not the end of the world if you don't succeed on your first try! Give it one more shot. RealEstate-Prep hope this post has helped you in planning your career path to success!