If you're interested in becoming a real estate agent in North Dakota, you may be wondering where to start. In this blog post, RealEstate-Prep will provide a step-by-step guide on how to become a real estate agent in North Dakota, including the education and licensing requirements, the steps to take to get your license, and tips for succeeding in the industry.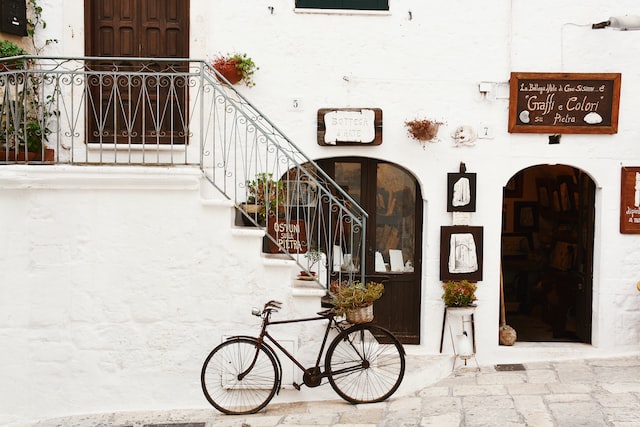 Don't forget to take our free North Dakota ND Real Estate practice exam to get familiarized with the format as well as the questions of the actual exam to strengthen your knowledge and skills, as a result, enhancing your chance to pass the Real Estate exam with a high score on your first attempt. Good luck to you!
What Is A Real Estate Agent?
A real estate agent is a qualified individual who works on behalf of customers to purchase, sell, and rent properties. They operate as mediators between buyers and sellers, landlords and renters, or other parties involved in a real estate transaction, providing guidance and knowledge.
The local market, including current property appraisals, market trends, and legal requirements, are all well known to real estate brokers. They make use of their expertise to guide clients toward wise real estate decisions.
Numerous important duties are assigned to real estate brokers. Some of them help sellers choose the optimal listing price for their home, advertise it effectively, and engage in bid negotiations on their behalf. Similarly to this, real estate brokers assist clients in finding homes that meet their goals and budget, setting up property viewings, and bargaining purchase contracts.
In order to ensure legal and regulatory compliance, they must also manage the necessary paperwork and documents involved in real estate transactions. Additionally, they work directly with other industry specialists like mortgage brokers, home inspectors, and even real estate attorneys to ensure a smooth and successful transaction.
Requirements To Become a Real Estate Agent In North Dakota
There are many requirements that you need to meet to become a qualified and licensed real estate agent in North Dakota. In this section, we will point out each one throughout so do not miss a thing, shall we?
Minimum Age Requirement
The attainment of a legitimate real estate agent license in North Dakota mandates that one must be at least 18 years old.
Education Requirements
To qualify for a North Dakota real estate license, you must fulfill a 45-hour pre-license education requirement. This comprehensive course is aimed at providing an in-depth understanding of property ownership, contract law, real estate financing, and brokerage relationships. The course can be taken either online or in a conventional classroom setting, and the final exam must be passed to become eligible to take the licensing exam.
Upon passing the licensing exam, you are required to undertake an additional 9 hours of post-license education within your first year of licensure. This post-license education covers topics such as contracts, agency relationships, and real estate ethics.
Continuing Education Requirements
Post completing your post-license education, you must keep your license up-to-date by completing continuing education courses. North Dakota necessitates 9 hours of continuing education every two years, which involves 3 hours of obligatory courses on agency, contracts, and ethics.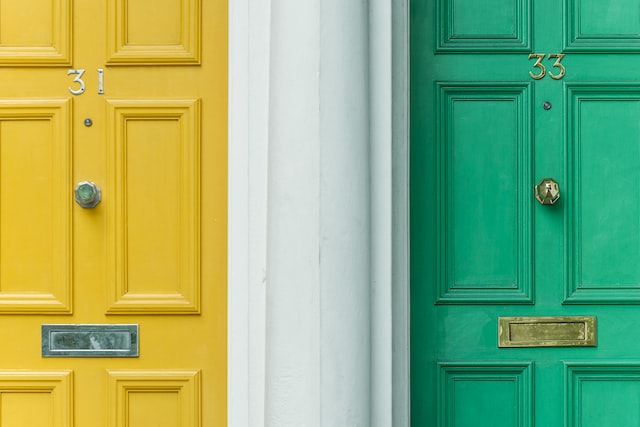 Licensing Exam Requirements
Before taking the North Dakota real estate licensing exam, the pre-license education course must be completed, and the final exam must be passed. The licensing exam comprises both national and state-specific questions and is overseen by Pearson VUE.
To successfully pass the exam, you must achieve at least 75% or higher on both the national and state-specific portions. If you are unable to clear the exam, you can reattempt it as many times as required within one year of completing the pre-license education course.
How To Become A Real Estate Agent In North Dakota?
If the idea of becoming a real estate agent in North Dakota has piqued your interest, you must be aware of the arduous journey ahead. As a prerequisite, there are various steps you'll need to take to earn your license, ranging from completing the mandatory pre-license education courses to satisfying the post-license education requirements. In this section, we will provide a comprehensive guide to the labyrinthine process of becoming a licensed real estate agent in North Dakota.
Step 1: Completing the required pre-license education courses
First, you need to complete the obligatory pre-license education classes in North Dakota, which may be a challenging thing to do. Before you take the licensure test, you must finish at least 90 hours of pre-license education coursework. These courses cover a wide range of subjects, including North Dakota real estate legislation, real estate financing, and real estate concepts and practices.
Multiple options exist for completing these courses, ranging from online courses, and in-person courses to self-study options. It's extremely important to select a reliable provider for your pre-license education courses and ensure that they meet the requirements set by the North Dakota Real Estate Commission.
Step 2: Finding a sponsoring broker
Next, it's time to look for a sponsored broker to work under once you've finished the pre-license education classes. To practice real estate in North Dakota, you must do it under the supervision of a registered broker. Your success as a real estate agent depends on selecting a suitable broker because they are the ones who can offer the required direction and assistance for you at the beginning of the journey. 
There are several ways for you to find a sponsored broker such as networking events, web searches, and a direct approach to brokers. To make sure you select a credible broker who can assist you in advancing your career, it is essential to undertake in-depth research and ask relevant questions.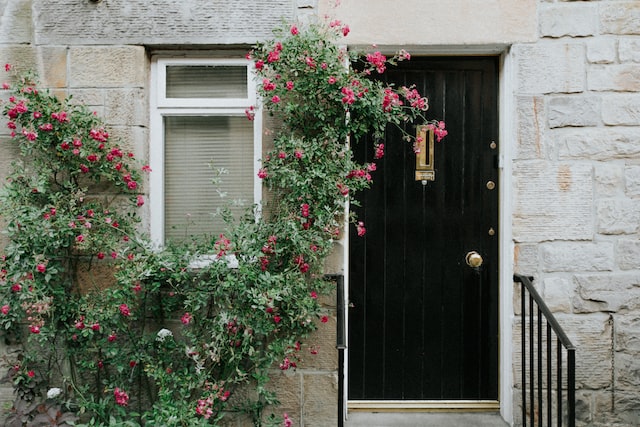 Step 3: Registering for and taking the real estate licensing exam
Now, this is the step where you sign up for the real estate license exam now that you have a sponsored broker. The test, which is given by Pearson VUE and has both national and state-specific components, is a difficult challenge.
Create a Pearson VUE account, choose the North Dakota real estate exam, pick a testing site, and choose a testing date in order to register for the exam. You must prepare by reading the readings from your pre-license education classes and doing practice tests. Make sure that you prepare for the exam throughout in order to succeed on the exam or else. 
Step 4: Applying for a real estate license in North Dakota
The next step is to apply for a real estate license in North Dakota after completing the licensing exam. You must submit an application to the North Dakota Real Estate Commission along with your exam score report and any other necessary papers in order to apply for your license.
Before submitting your application, it is crucial to carefully go over the prerequisites and make sure you have followed all the stages. You will acquire your real estate license and be able to start working as a licensed real estate agent in North Dakota as soon as your application is accepted.
Step 5: Completing post-license education requirements
Finally, you must satisfy the post-licensing education requirements after receiving your real estate license. During your first two years of licensing in North Dakota, you must complete 90 hours of post-license education coursework. These classes include a wide range of subjects, including contracts, agency partnerships, and property management.
To keep your license active and to stay current with business trends and best practices, it's imperative that you finish these courses on time. There are several ways you may accomplish your post-license education requirements, from online to in-person classes.
How To Join A Real Estate Brokerage?
To practice as a real estate agent in North Dakota, you must work under a licensed real estate broker. Here's how you can find the right brokerage for you:
Researching Brokerages
Start by researching different real estate brokerages in North Dakota. Consider factors such as their reputation, size, support, training programs, commission structure, and culture. Look for brokerages that align with your goals and values.
Interviewing Brokers
Once you have identified potential brokerages, schedule interviews with their representatives. Use this opportunity to ask questions about their company, support systems, mentorship programs, and any other relevant information that can help you make an informed decision.
Choosing the Right Brokerage
After conducting interviews and evaluating your options, choose the brokerage that best suits your needs and career aspirations. Remember, your choice of brokerage can significantly impact your success as a real estate agent, so take your time and make a well-informed decision.
Tips For Succeeding As a Real Estate Agent In North Dakota
In the dynamic real estate industry, your success hinges on your ability to form and cultivate enduring relationships with clients and other professionals. To take your networking and relationship-building acumen to the next level, here are some exponential insights: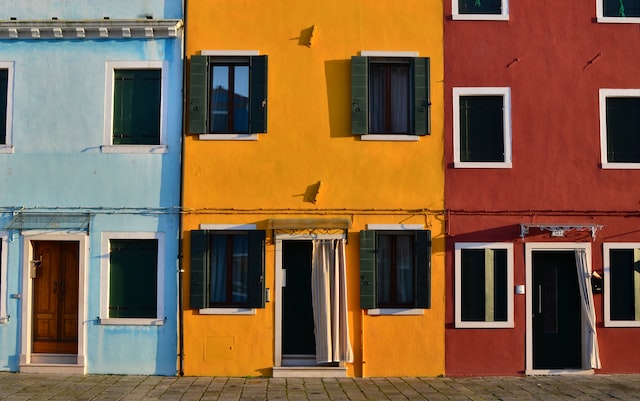 Expand your networking
Networking is the key in the real estate industry. Because creating mutually beneficial connections with clients and other professionals can help you get new business and ensure a steady supply of recommendations. In order to expand your network, you can attend industry events, join local real estate groups, and use social media platforms to interact with other industry experts.  When connecting your network, make sure you maintain authenticity in your conversations and focus on creating connections over sales.
Promote your service brand
Marketing is another critical component of success in the competitive real estate market. To differentiate oneself from the competition, you must properly promote yourself and your services. To do that, you need to consider strengthening your personal brand by creating a professional website and social media presence to highlight your abilities and services. Besides, you can use marketing strategies such as email marketing and direct mail campaigns to reach out to new customers and keep existing ones in mind.
Stay up-to-date on the market
Because the real estate market is constantly changing, being current on the latest trends and changes is very and very important. To stay well-informed and be able to grasp your customers' interests, you should attend professional conferences, read industry periodicals, and keep up with real estate news. Moreover, you can consider taking more classes or obtaining other certifications to improve your abilities and remain competitive in the market.
Stay organized
Working as a real estate agent means you must handle several customers and properties at the same time, which demands you stay organized and manage your time effectively. One tip for that is creating a system for tracking leads, together with processing contracts and meeting important deadlines. We recommend you use customer relationship management (CRM) to keep track of your interactions with your clients and remain on top of their demands. You can look for more information about CRM on Wikipedia. 
Aside from these exponential insights, keep these critical elements in mind as you strive to flourish as a North Dakota real estate agent. First, put your client's requirements and interests ahead of your own in order to foster trust and assist you in developing long-term connections with your clientele.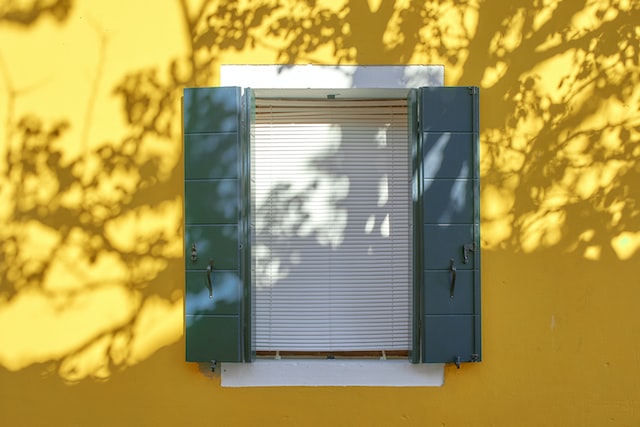 Second, never be afraid to seek advice or direction from other industry specialists. You should make use of the wealth of information and expertise available from others in the profession.
Finally, it would be best if you kept in mind that real estate success requires time and effort because it is not a piece of cake in the market.  So be patient, keep focused on your objectives, as well as be open to learning, and then one day you might become a big professional guy in the industry. Who knows, right?
Potential Career Paths For Real Estate Agents In North Dakota
As a real estate agent in North Dakota, there are multitudinous paths to explore when it comes to carving out a career that aligns with your interests and skills. Let's take a look at some of the most prevalent options and the labyrinthine nature of each.
Residential real estate
Arguably, the most pervasive and omnipresent career path for real estate agents in North Dakota is residential real estate. With this path, you'll be assisting clients in their search for the perfect home or facilitating the sale of their current one. It's an all-encompassing job that demands both finesse and a keen eye for detail. Your responsibilities will span from helping clients find the right property to negotiating prices and ensuring they get the best deal possible.
Commercial real estate
Another route to consider is commercial real estate. This arena involves the acquisition and disposal of commercial properties, such as office buildings, retail spaces, and warehouses. The clients you'll be working with will often be business owners or investors seeking properties to house their companies, making strong negotiation skills and a deep understanding of the local market a necessity for success in this field.
Industrial real estate
If your interests lie in the industrial sector, specializing in industrial real estate may be a viable career path. This type of work entails facilitating the sale and purchase of properties like factories, distribution centers, and manufacturing facilities. A thorough comprehension of the particular needs of industrial clients is crucial, as you'll need to be able to match them with properties that meet their precise requirements.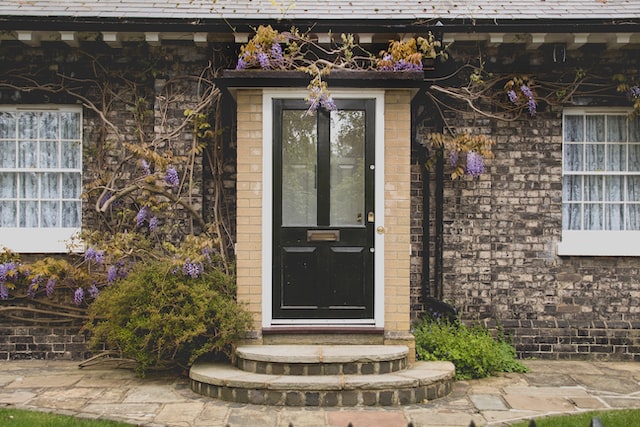 Specialized areas
Within each of these categories of real estate, there are also specialized areas to explore. For instance, you may choose to specialize in property management. This involves handling the maintenance and upkeep of properties for clients, including finding tenants, carrying out repairs, and ensuring that rent is collected promptly. Alternatively, you might want to pursue real estate appraisal, which entails evaluating the value of properties on behalf of clients.
Potential for career growth and advancement
Whatever route you choose, there is always room for development and success as a North Dakota real estate agent. As you gain expertise and establish yourself in the field, you may find yourself working with high-profile clients or on larger agreements. Besides, you might consider starting your own real estate firm and recruiting other agents to work for you.
Continuing education and training
Staying current with industry trends and developments is critical for remaining competitive in the market and furthering your career. This includes taking continuing education classes or visiting conferences and seminars to stay up to date on new technology and best practices. You may put yourself up for long-term success as a North Dakota real estate agent by being informed and always polishing your talents.
FAQs
Conclusion
So, how to become a real estate agent in North Dakota? Becoming a real estate agent in North Dakota can be a rewarding career choice for those who are interested in the industry and willing to put in the hard work to succeed. By following the steps outlined in this blog post, you can set yourself up for success and build a career that you can be proud of. Remember to stay up-to-date with industry trends, build strong relationships with clients and other professionals in the industry, and continue your education and training to ensure your success in this exciting field.