Obtaining your Hawaii Real Estate License is the first step in becoming a Hawaii real estate agent. This process may now be completed almost entirely online. The licensing test must still be taken in person, however, the remainder of the procedure may be completed fully online!
In this article, RealEstate-Prep covers the process of how to become a real estate agent in Hawaii in an easy-to-follow, step-by-step format. You'll find out how much it will cost, how long it will take, what the exam will cover, and much more.
What Are The Requirements For A Hawaii Real Estate License?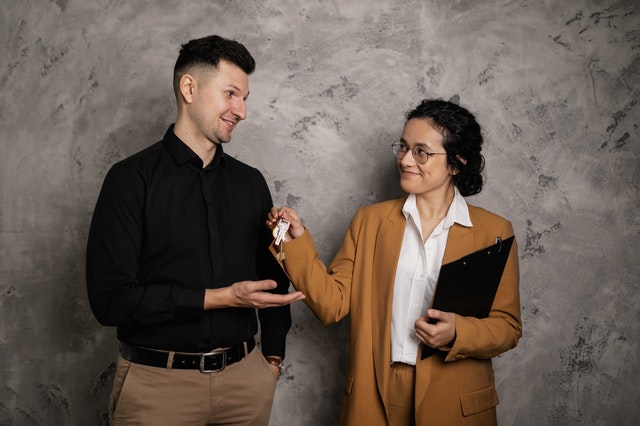 The following are the qualifications for becoming a real estate agent in Hawaii:
You must be a US citizen or a properly admitted immigrant

The candidate must be over 18 years old

Must have a track record of proficiency, honesty, candor, financial integrity, and fair dealing.
How To Get A Real Estate License In Hawaii – 6 Steps
In Hawaii, being a real estate agent is as simple as obtaining your license, locating a broker sponsor, and starting to work selling real estate! You are already on your way to your goal if you meet the requirements listed below.
Step 1: Completing 60 hours of authorized Pre-Licensing coursework is the first step
Completing an authorized 60-clock-hour Pre-Licensing Salesperson course. 
For graduates of an approved law school, university graduates with a primary course of study in real estate, previous licensees, or those with a current license in another state seeking to apply in Hawaii, please visit the Hawaii Real Estate Branch website for detailed education and examination requirements for each candidate's situation.
Step 2: Register for an eHawaii account
Create an account with eHawaii since the state needs formal certifications to be provided via that service.
Please enter your full name as it appears on your government-issued ID when signing up. If there is a mismatch between your account name and your ID, you may be denied testing (as in step 4 below).
Step 3: Pass the final test for the course
There is a course final test when you have completed all of the course materials and have met the minimum seat time requirement. This exam has 130 questions and a passing score of 70% is required. Course completions are valid for two years from the date of issuance, and the formal certificate will be mailed to you through eHawaii, as mentioned in step 2.
Bring the following items to your Hawaii Real Estate exam:
Two types of identification (driver's license, passport, etc.) are required

Printed or original, new, and unopened Certificate of School Completion in Hawaii

If applicable,  an original, unexpired Certificate of Equivalence to the Uniform Portion of the Examination.
You will be requested to sit in front of a computer to complete the exam after you have secured all electrical devices, bulky clothes, and other personal objects.
There are 80 general real estate facts questions to answer across the United States in 150 minutes, and 50 Hawaii-specific questions to finish in 90 minutes. The following themes are addressed in the questions:
Property ownership

Land use control and regulations

Valuation and market analysis

Financing

Agency principles

Property disclosures

Contracts

Leasing and property management

Title and conveyances

Contracts

Escrow and closing statements

Transfer of title

Real estate practice

Real estate calculations
To become a Hawaii real estate salesperson, you must earn 70% on the exam, and your result will be sent to you shortly after the exam. If you do not pass, you will be able to see which areas require extra study before retaking the exam. 
Step 4: Take and pass the Hawaii licensing test
Following that, you will take and pass the PSI-administered Hawaii Real Estate Salesperson Licensing Exam.
The National section of this test consists of 80 questions and a time limit of 150 minutes, whereas the State portion consists of 50 questions and a time limit of 90 minutes. See the PSI Candidate Details Bulletin for further information. You should take some Hawaii real estate exam prep questions to get ready for it.
The state allows you to take the license exam remotely rather than in person at a testing facility. PSI will provide in-person on-site testing for students who choose to take the exam in person rather than online. This link allows you to schedule a test.
PSI offers a designated hotline for applicants who are having scheduling or exam-related concerns – (855) 579-4640.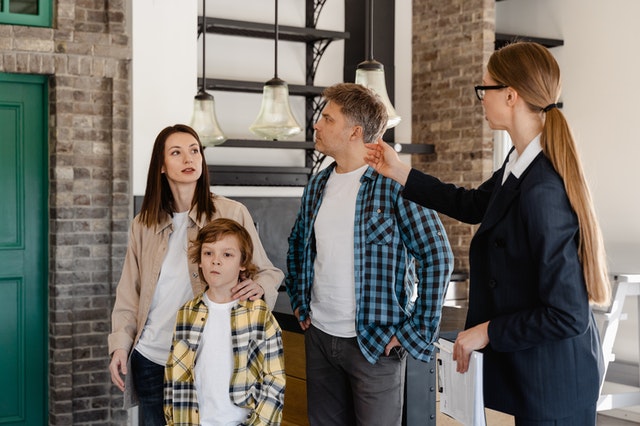 Step 5: Fill out and return your license application
The instructions and application form, as well as the score report and any other paperwork requested by the instructions, will be given to you by the test center workers. After completing the licensure examination, you must file an application within two years. The completed application, payment, and needed papers should be sent or given in person.
Step 6: Select a sponsored broker
You must be engaged or associated with a current and active Hawaii real estate brokerage business or sole owner to be licensed on active status. Choosing the appropriate broker to deal with is critical to your success as you launch your new job. Here are some things to think about while looking for a sponsorship broker:
What is their local and national reputation?

What kind of real estate agents do they want?

Are they technologically sophisticated and equipped with the most recent systems?

How do they provide education and training to their agents?

What type of commission plan do they have?

Do they provide any advantages?

Do they supply leads and marketing materials to their agents?

Is there room for advancement at the brokerage?
FAQs – How To Become A Real Estate Agent In Hawaii

What exactly does a real estate agent do?
A real estate agent serves as an advocate for their customers, whether they are selling their house, purchasing their dream home, renting, or engaging in other property transactions.
Pricing the home, preparing it for sale, marketing the home, hosting prospective buyers, gathering and presenting offers, evaluating the Purchase Contract, helping with the evaluation and inspection, guaranteeing home cleaning, and helping with all phases of closing with escrow are all duties of real estate agents who assist home sellers.
Real estate agents that assist purchasers in choosing a house will accompany them on the home hunt, finding properties that meet their budgets and wants and assisting in securing acceptance of an offer by creating and submitting the Purchase Contract. A buyer's agent must be skilled at negotiating. A buyer's agent will also help the buyer with the closing and escrow process, as well as the inspection and any seller concessions.
Is working as a real estate agent risky? Is the real estate industry growing?
With a limited supply of houses in the Hawaiian Islands, real estate in Hawaii is constantly in high demand. Licensed and professional real estate agents are in high demand in Hawaii, which is unsurprising. Recognizing that becoming a realtor in Hawaii is quite straightforward, thus there are a huge number of people who have passed the real estate exam and are now agents. Some agents are quite active, whereas others are not. Generally, working as a real estate agent in Hawaii is a competitive profession with the possibility of a somewhat stable income provided proper networking and marketing efforts are put in.
How much do Hawaii realtors make?
When a home is sold in Hawaii, both the sellers' and the purchasers' real estate agents receive a commission. In Hawaii, commission rates for real estate agents normally run from 4.5 to 6 percent, with the commission often shared between the buyers' and sellers' agents, as well as the brokerage companies of the real estate agents. And, in most cases, the sellers are responsible for paying the agent's commissions.
Let's say a licensed realtor in Hawaii sells a $700,000 house.
The total commission listing of 6% is $42,000

$21,000 was paid to the listing agent's broker (3 percent)

$21,000 was paid to the buyer's agent's broker (3 percent)

Take-home compensation for a selling real estate agent (40 percent of what was paid to the firm; this varies): $8,400

Take-home pay for a buying agent (40 percent of what was paid to the brokerage; this varies): $8,400
If a real estate salesperson sold one $700,000 home each month with the foregoing commissions and broker bonuses, the agent would earn $100,800 per year — a decent wage even in Hawaii.
A real estate sales representative in Hawaii earns between $43,000 and $68,000 per year, according to salary.com. Recognize that some realtors earn far more than the average, while others obtain their license but never function as a real estate agent, earning significantly less than the average agent pays.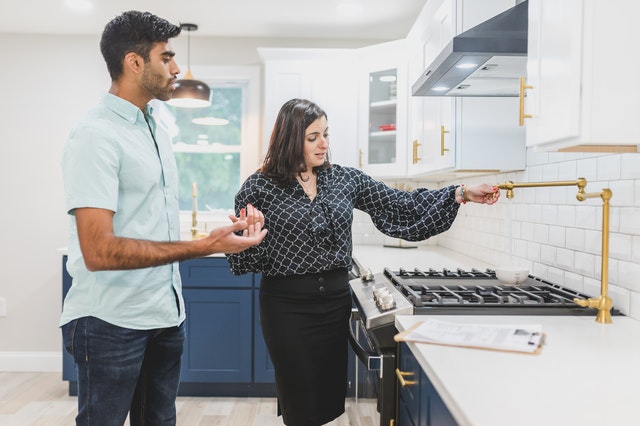 Is the Hawaii real estate exam hard?
The Hawaii Real Estate Salesperson Exam has a 70% passing rate. This test is designed to be challenging, but not impossible. Pay close attention during your pre-license training and take your studies seriously. We are confident that if you put up the necessary effort, you will pass on your first try!
Let's get started with our free Real Estate practice exam to pass your exam with a high score on the first try.
How much does a real estate license in Hawaii cost?
Fees for all of Hawaii: $468
The estimated cost of real estate pre-licensing education: is $359-$649
The entire cost of obtaining a Hawaii Real Estate license is expected to be $827-$1,117.
How long does it take to get an insurance license in Hawaii?
Pre-licensing education and test preparation are the two most time-consuming processes in obtaining your license. People take an average of 3-6 months to complete a project from start to completion.
If you devote a full-time schedule to this procedure and study diligently, you may be able to complete it in two months. We don't advocate going any faster than this. Take your time studying and preparing for the exam.
How do I renew my real estate license in Hawaii?
You must fulfill the applicable 20-hour continuing education requirement before your renewal date. By checking in to the online licensing system and following the steps, you will be able to renew your license.
Which states have license reciprocity agreements with Hawaii?
Hawaii has no direct reciprocity with any other state. If you have completed the uniform (national) portion of a licensing test and presently have an active license in another state, you can apply for a Uniform Section of the Exam Equivalency and/or a Pre-License Education Equivalency Certificate. The Hawaii Real Estate Commission also provides a real estate agent flowchart that explains how to become a licensed Hawaii agent.
Is a diploma or GED required to obtain a Hawaii real estate license?
Candidates must have a high school diploma or GED to become licensed real estate agents in Hawaii.
Is it possible to obtain a Hawaii real estate license online?
Yes, Hawaii residents may get their real estate Pre-Licensing training online. Taking classes online is very beneficial for people who have a hectic schedule.
Is there real estate license reciprocity between Hawaii and other states?
Hawaii does not have reciprocity with any other state for real estate agents. To get licensed, an existing agent would have to complete the whole Hawaii Pre-Licensing course.
Hawaii is a stunning string of islands that are great for a relaxing vacation. Some people buy holiday houses there, but others have a resident license to apply on the island all year. These people buy and sell homes in the same way that mainland residents do. That means they'll need trained, licensed real estate agents to assist them in realizing their home-buying or selling goals. If you live in Hawaii and want to become a licensed real estate agent, you'll need to know how to acquire a real estate license in Hawaii.
Read more>> How To Get Real Estate License In Oklahoma?
Conclusion
Now that you know how to become a real estate agent in Hawaii with 6 steps. To be successful in the Hawaii real estate market, an agent must be hardworking, self-motivated, honest, and like assisting others. If this describes you, real estate might be a great career choice for you, and you should start the processes outlined above to obtain your license as soon as possible.