If you're considering a career in real estate in Rhode Island, one of the first steps you'll need to take is obtaining a Rhode Island real estate license. This license is essential to legally represent buyers and sellers in real estate transactions within the state. In this blog post, RealEstate-Prep will explore the requirements for obtaining a Rhode Island real estate license, the steps you'll need to take to obtain and maintain it, and the benefits of having one.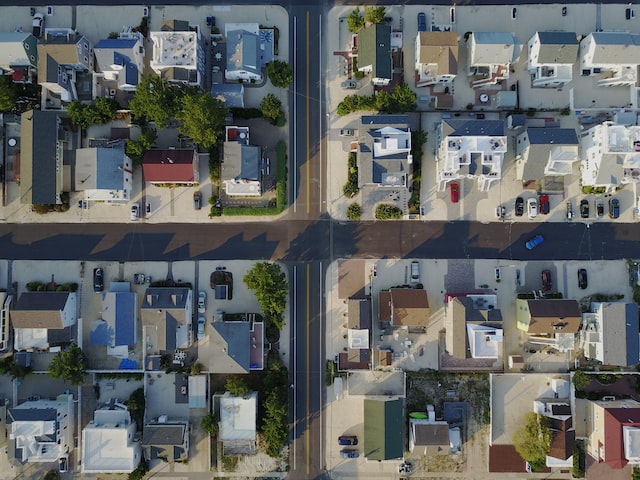 Don't forget to take our free RI Rhode Island Real Estate practice exam to get familiarized with the format as well as the questions of the actual exam to strengthen your knowledge and skills, as a result, enhancing your chance to pass the Real Estate exam with a high score on your first attempt. Good luck to you!
Requirements For Obtaining A Rhode Island Real Estate License
Age requirement
The first requirement for obtaining a Rhode Island real estate license is that the applicant must be at least 18 years old. This requirement is not unique to Rhode Island, as it is also mandated in other states across the US. The reason for this requirement is to ensure that individuals seeking a career in real estate are legally considered adults and can enter into contracts, which is a fundamental aspect of the industry.
Education requirement
To be eligible for a real estate license in Rhode Island, all applicants will have to fulfill the education requirement. This requirement comprises completing 45 hours of Sales Pre-license training and 3 hours of Agency Law. The Sales Pre-license training consists of a wide range of topics, for example, real estate law, financial aspects, property management, appraisal, etc. This training is owing to provide individuals with the knowledge and skills necessary to succeed in the real estate industry.
Pre-licensing courses
You will need to take the Sales Pre-license training can be completed through a variety of providers, including online courses, in-person classes, or a combination of both. These pre-licensing courses are designed to prepare individuals for the state licensing exam by covering essential topics such as real estate contracts, financing, property disclosures, and more. The courses are intensive, and they require individuals to invest significant time and effort to master the material.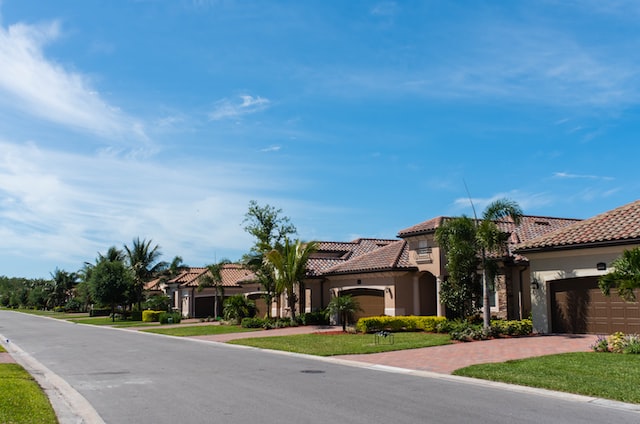 Continuing education requirements
In conjunction with the prerequisite educational courses, individuals who possess a valid real estate license in Rhode Island are obliged to satisfy the ongoing educational obligations. As per the regulations set forth by the state, it is imperative for real estate practitioners to partake in a minimum of eight hours of continuing education biennially. The raison d'être behind this stipulation is to guarantee that licensed professionals remain abreast of the evolving dynamics within the realm of real estate, encompassing alterations in practices, legislation, and statutory guidelines, thereby preserving the authenticity and credibility of this esteemed industry!
Examination requirements
The ultimate prerequisite for acquiring a valid real estate license in the captivating state of Rhode Island lies in successfully surmounting the state licensing examination. This meticulously crafted assessment serves as a litmus test for assessing an individual's erudition encompassing the intricate realm of real estate tenets, practices, and legal statutes specific to the remarkable state of Rhode Island. It is an arduous crucible that demands an unequivocal mastery over the multifaceted subject matter at hand!
Exam format
The Rhode Island real estate examination, an assessment of considerable import, takes the form of a computerized evaluation, encompassing not one, but two distinct components: a portion of a national nature and another tailored specifically to the state's idiosyncrasies. In the former, a hefty sum of 80 inquiries, each presenting multiple-choice quandaries, awaits the examinee, while the latter confines itself to a mere 30 such questions. Alas, the hopeful candidates are allotted a meager 150 minutes to undertake the entire daunting endeavor, necessitating a rigorous regimen of study and preparation of the highest order!
Exam content
There are a lot of topics covered in the national portion of the exam. Some of them are real estate principles and practices, property ownership, or finance, and agency relationships. Meanwhile, the state-specific portion f the exam consists of Rhode Island-specific laws and regulations, for example, licensing requirements, agency relationships, and property disclosures. The exam content is designed to evaluate an individual's knowledge and understanding of the real estate industry, and it requires a comprehensive understanding of the subject matter.
Steps To Obtain a Real Estate License In Rhode Island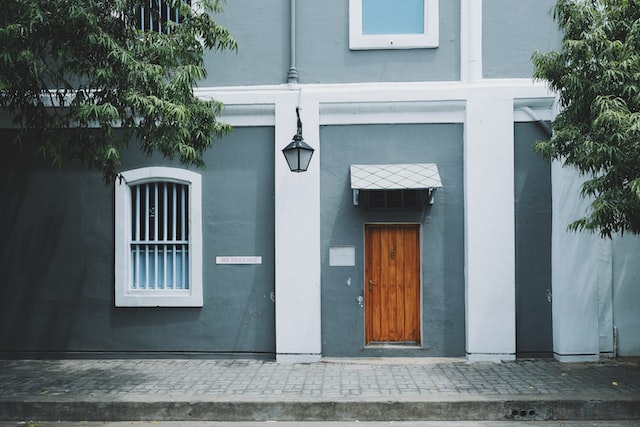 Step 1: Commence Pre-Licensing Education
Imposed by the revered Rhode Island Department of Business Regulation , this pivotal step demands the completion of a comprehensive 45-hour curriculum from an esteemed real estate school with official approval. These meticulously crafted courses delve deep into the realms of property ownership, real estate contracts, financing intricacies, property valuation techniques, and an array of other invaluable topics. Rest assured, emerging from this educational journey will equip you with the knowledge and skills necessary to embark upon a rewarding career in the dynamic realm of Rhode Island real estate.
Step 2: Enroll for the Rhode Island real estate exam
Upon successfully completing the rigorous pre-licensing coursework, individuals are granted the prestigious opportunity to embark on the journey toward obtaining their real estate license in the enchanting state of Rhode Island! Ah, what an exhilarating endeavor awaits! Fear not, for the path to real estate glory is paved with a single mandatory milestone known as the Rhode Island real estate exam! This splendid assessment, skillfully orchestrated by the esteemed PSI Services LLC, a trusted third-party vendor, beckons aspiring real estate professionals to prove their mettle. Enroll with haste, dear adventurers, for this extraordinary examination can be registered for with the utmost convenience! Merely saunter over to the enchanting PSI website or, if you fancy a more personal touch, engage in a delightful conversation with their gracious customer service center. Remember, my friends, to plan ahead, for the exam's arrival must be graciously anticipated at least a full day in advance! And lo and behold, a mere sum of $61 shall grant you entry to this rousing test of wits and knowledge!
Step 3: Pass the Rhode Island real estate exam
The Rhode Island real estate exam is a comprehensive and demanding assessment designed to evaluate one's knowledge of both nationwide and state-specific real estate laws and regulations. It encompasses not one, but two formidable sections, each presenting a daunting array of 60 thought-provoking multiple-choice questions. In order to emerge triumphant from this formidable challenge, one must achieve a commendable score of no less than 70% on both sections! Alas, should fate conspire against your success, fear not, for you shall have the opportunity to confront this titanic trial once more at a later date? However, be forewarned, for the price of admission shall once again be required, and the fee must be paid anew!
Step 4: Apply for a Rhode Island real estate license
In order to embark on this illustrious journey, it is incumbent upon you to tender an application to the venerable Rhode Island Department of Business Regulation, which must be accompanied by a nominal sum of $100, thus ensuring your commitment and dedication. It is imperative that this meticulous process necessitates the furnishing of a comprehensive dossier comprising your erudition, occupational trajectory, and, perchance, any regrettable encounters with the fangs of the law.
Step 5: Secure a sponsoring broker
Finally, in order to activate your Rhode Island real estate license, it is absolutely mandatory to secure the services of a sponsoring broker. A sponsoring broker is a licensed real estate broker who will offer you the necessary training and support to ignite your real estate career. It is of utmost importance to note that engaging in real estate agent activities without a sponsoring broker is unequivocally illegal. Once you have successfully secured a sponsoring broker, your license will be activated, granting you official permission to commence practicing real estate in the captivating state of Rhode Island.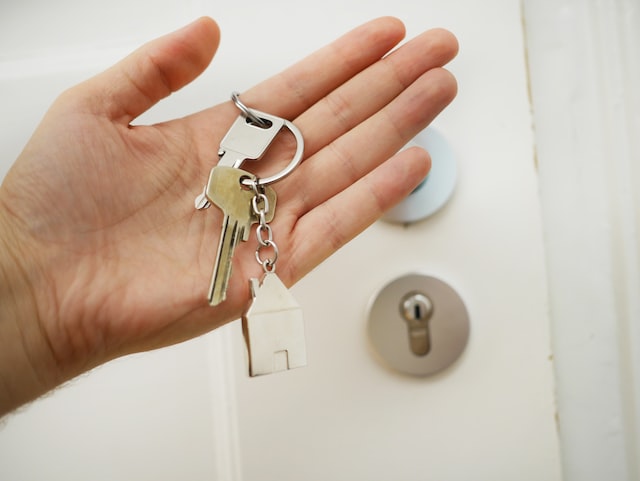 Benefits Of Obtaining A Rhode Island Real Estate License
Obtaining a Rhode Island real estate license is undoubtedly a judicious choice for those harboring aspirations of excelling in the dynamic realm of real estate. The myriad advantages bestowed upon individuals in possession of such a coveted license are truly remarkable, making it apparent why it is regarded as an invaluable asset. Behold, for here lie some of the most notable and consequential benefits that accompany the acquisition of a Rhode Island real estate license!
Increased credibility and professionalism
As a Rhode Island real estate agent with a valid license, you already possess a significant advantage in the industry. Your license attests to your completion of essential training and successful passage of the state exam, demonstrating your competence in representing clients in real estate transactions. This professional credential boosts your credibility and fosters trust with potential clients, increasing your chances of being hired as a real estate agent.
Increased earning potential
Possessing a Rhode Island real estate license unveils a world of enhanced earning possibilities. With a license in hand, real estate agents are empowered to legally advocate for clients and receive commissions for triumphant transactions. Acquiring this license grants access to a wider spectrum of significant transactions, enabling the representation of clients across a broader array of properties. Ultimately, such an achievement serves to amplify one's earning potential within the realm of real estate.
Independence and flexibility to shape your career
The possession of a Rhode Island real estate license grants you the invaluable advantage of independence and adaptability in shaping your professional trajectory. As a licensed real estate agent, you have the freedom to decide whether to operate as an autonomous contractor or align yourself with a reputable real estate brokerage. This remarkable flexibility empowers you to assume command over your career, enabling you to establish your own timetable and select the clients with whom you wish to collaborate.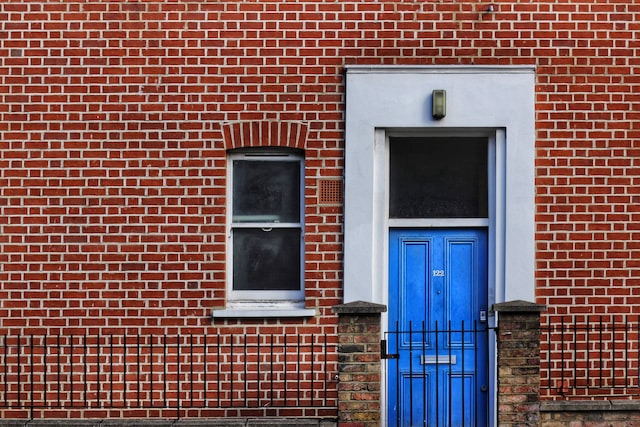 Continued learning and growth opportunities
Obtaining a Rhode Island real estate license marks a significant milestone, opening up a world of possibilities for personal and professional advancement. This coveted credential serves as a gateway, granting you entry to a realm of additional training, certifications, and opportunities for continuous growth. Through ongoing education, you can expand your skill set, deepen your knowledge, and stay abreast of the latest industry trends. Armed with this ever-evolving expertise, you can provide exemplary service to your clients, positioning yourself for success in the dynamic and competitive world of real estate.
Maintaining a Rhode Island Real Estate License
Upon successfully acquiring your Rhode Island real estate license, it becomes paramount to uphold its validity in order to sustain your practice as a real estate agent within the state. In this regard, careful consideration must be given to the following pivotal elements:
Requirements for continuing education
To maintain your Rhode Island real estate license, fulfilling the requirement of continuing education is crucial. Every two years, you must complete 18 hours of continuing education to ensure the ongoing validity of your license. It is important to note that this education should consist of three hours of core course education, three hours of legal education, and 12 hours of elective education. You have the flexibility to choose between in-person, online, or self-study courses to meet this requirement. However, it is essential to complete the education before your license renewal date to avoid any penalties or negative consequences.
The process for license renewal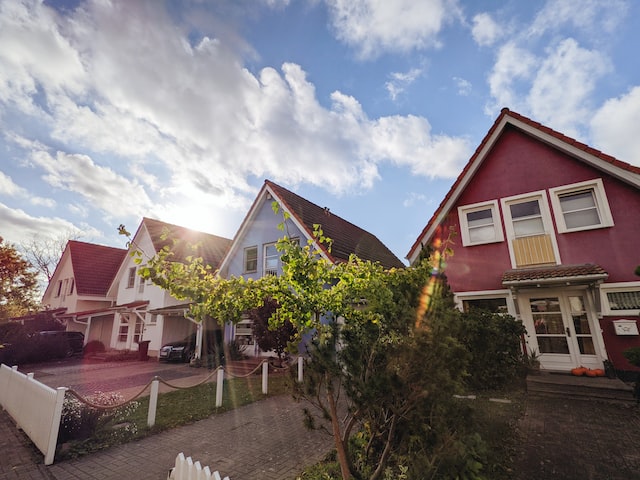 2 / 2
The process of renewing your Rhode Island real estate license is an indispensable endeavor to ensure the continued validity of your license. To accomplish this, you must undertake the following actions:
Satisfy the requirements for continuing education.
Access the online license renewal system provided by the Rhode Island Department of Business Regulation.
Remit the necessary renewal fee.
Submit your application for license renewal.
It is of utmost importance to bear in mind that neglecting to renew your license prior to its expiration date may lead to the imposition of late fees. Moreover, should you fail to renew your license within a span of 90 days subsequent to its expiration, your license shall be rescinded. Consequently, you will be obliged to retake the pre-licensing course and successfully pass the licensing examination anew in order to resume your real estate practice.
The implications of failing to maintain or renew your license
Neglecting to renew or uphold your Rhode Island real estate license can result in dire repercussions! Not only will it hinder your ability to engage in the noble profession of a real estate agency, but it may also subject you to monetary fines and legal consequences of great magnitude. Should the unfortunate event occur wherein your license is revoked, you shall be compelled to endure the arduous and costly ordeal of undertaking the entire licensing process anew.
Moreover, engaging in the practice of real estate sans a valid license in the jurisdiction of Rhode Island is considered an illegal act, carrying with it the potential for exorbitant pecuniary penalties and even the imposition of criminal charges!
Conclusion
Obtaining a Rhode Island real estate license is a significant step towards a successful career in the real estate industry. Acquiring and upholding a license can prove to be quite an arduous endeavor, but lo and behold, the rewards that ensue render the toil utterly worthwhile! Behold the magnificence of a Rhode Island real estate license, for it has the power to amplify your capacity to accumulate wealth, bestows upon you a newfound freedom and autonomy, and furnish you with occasions for both personal and professional development. Be ever vigilant in adhering to the requisites of ongoing education and the renewal protocol to safeguard your esteemed standing within the state.