Do you want to learn how to receive a real estate license in Utah? Obtaining your Utah real estate license may be difficult, but RealEstate-Prep is here to help you every step of the way on how to get a real estate license in Utah. Continue reading to discover the four steps you'll need to do before beginning your real estate professionals in Utah.
We'll also guide you through the process and address some common concerns concerning the time commitment and costs, the Utah Real Estate exam, and the typical real estate agent salary in Utah in this post.
Don't forget to take our Real Estate practice test to pass your exam and obtain a license on the first try.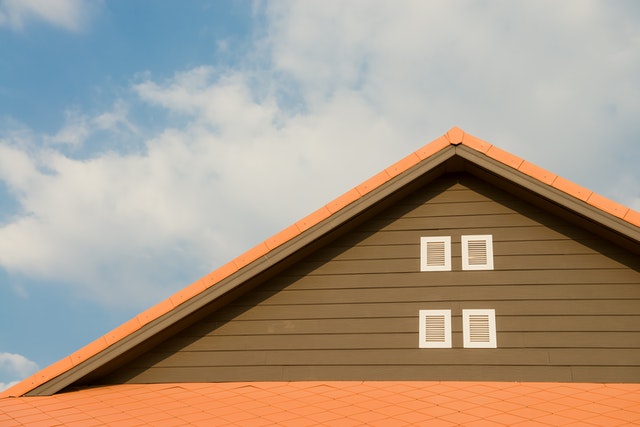 What Does a Real Estate Agent Do?
Real estate agents are registered professionals that assist consumers in purchasing and selling property. If they are working with a seller, they may be referred to as a listing agent, and if they are working with a buyer, they may be referred to as a buyer's agent. A listing agent assists a seller in determining a fair price for their home, taking photographs and writing a listing description to attract potential buyers, and reviewing offers. A buyer's agent searches for properties that meet their client's tastes and needs, organizes tours and writes offers.
Other duties that a real estate agent may have as a listing agent or buyer's agent include:
Forms and documentation must be written or filled out.
Negotiating the property's price
Making suggestions for house inspectors
Assisting clients in organizing important tasks such as appraisals
Advising customers on all aspects of the purchasing and selling of real estate
Contract conditions are negotiated.
Why Get a Real Estate License in Utah?
Obtaining a real estate license in Utah provides several advantages and prospects. Utah's real estate market has been steadily growing, making it an appealing place for real estate professionals. With a license, you get access to a variety of professional prospects, including aiding customers in the purchase or sale of real estate, property management, and real estate investments. Furthermore, holding a license builds credibility and trust with potential clients, increasing your chances of success in the business.
Requirements For Obtaining a Real Estate License
Before you can start your journey toward becoming a licensed real estate professional in Utah, you need to meet certain requirements. These requirements include:
Pre-licensing education: Complete the required number of hours of pre-licensing education from an approved real estate school. The Utah Division of Real Estate specifies the number of hours you must complete based on the type of license you are pursuing.

Examination: Pass the real estate exam administered by the Utah Division of Real Estate. The exam assesses your knowledge of real estate principles, laws, and practices.

Background check: Undergo a background check conducted by the Utah Department of Public Safety. This includes submitting your fingerprints and completing a criminal background check.

Application: Submit a completed application form along with the required documents and fees to the Utah Division of Real Estate.
How To Get A Real Estate License In Utah – 6 Steps
Here are the steps to getting your Utah real estate license in detail.
Step 1: Complete 120 hours of pre-licensing instruction that has been approved
Before taking the state licensing examination, Utah salesperson license candidates must finish an authorized 120-hour pre-license course. The course must be completed at an accredited real estate institution.
Applicants can take the course in a classroom setting or online. Many people choose to take the pre-license course online since it allows them to work around their schedule.
The 120-hour pre-license course coursework includes national and state real estate practice issues. Ownership, real estate finance, brokerage and agency law, contracts, property management, settlement, taxation, value, new construction, Federal and Utah regulations, licensing requirements, and disciplinary processes will be covered.
You will be given a candidate education certifying document if you pass the course final. Within one year of application for your license, you must finish your salesperson pre-licensing course.
Step 2: Apply for the State Exam
PearsonVUE has been hired by Utah to offer the sales agent test. To arrange an exam online, go to www.pearsonvue.com at least 24 hours in advance. You may also arrange an appointment over the phone by dialing (801) 530-6747.
The exam costs $59, which may be paid to PearsonVUE using a credit card, debit card, voucher, or cheque.
If you need to cancel or amend your exam reservation, you must do so at least two working days in advance by contacting (800) 274-7292. If you do not contact and modify your exam location 48 hours before the exam, you will forfeit the exam cost.
Bring two kinds of signed identification to the exam. A state driver's license, military ID, or U.S. passport with your photo is acceptable as primary identification. A secondary ID card, such as a U.S. Social Security card, debit or credit card, or any type of main ID, must include your printed name and signature.
Also, keep your Candidate Education Certifying Document handy. You will not be permitted to take the exam unless you have a stamped and signed document.
For information on examination schedules, site locations, exam security, reporting, and preparation, consult the Utah Real Estate Candidate Handbook.
Step 3: Take and Pass the State Exam
The Utah real estate sales agent license test is administered by Pearson VUE. This test is divided into two parts, each of which covers both state and national standards. See the Pearson VUE candidate information bulletin for further details.
The Utah state test is divided into two parts: general and state. The amount of questions varies depending on the exam type.
Concerning the salesperson real estate exam:
The state section must be passed with a scaled score of 70. The state party may include up to five "pretested" items that do not contribute toward your overall score. These issues are not addressed.
The general section must be passed with a scaled score of 70. There might be up to five "pretested" questions that do not contribute toward your overall score. These issues are not addressed.
The Candidate Handbook has a detailed summary of the number of questions asked in each topic area.
You'll be asked a set of Qualifying Questions as part of the test procedure, which are essential for your license application. Candidates must have their Social Security number and be a U.S. citizen, or they must have a functional Social Security number and an alien registration number. The candidate guide has an example of these questions.
Immediately after finishing the exam, you will be given a score report with the words "pass" or "fail." Because the difficulty of the various variants of the test varies, Utah's state exam gives a scaled score. The scaled score given to candidates does not reflect the number of questions properly answered or the percentage of questions correctly answered. A scaled score of at least 70 is required to pass the sales agent test.
If you pass the exam, you will be sent information on how to apply for a Utah Sales Agent License.
If you fail, your score report will provide diagnostic scoring information as well as advice on how to reapply. You must repeat the exam within six months.
Read more>> How To Become A Real Estate Agent In California? 
Step 4: Apply for a Utah Sales Agent Real Estate License
You have 90 days from the day you pass your state exam to apply for your sales agent license.
To complete the application, go to the state application checklist. You'll need to upload all of the following documents in PDF format:
Application for the Position of Salesperson
Qualifying questions (completed at the testing facility)
Consent to a Background Check
Legal Presence Certification (performed at the testing center)
Candidate Education Certification Document
The price for the sales agent real estate salesperson license is $157. It includes a $100 application charge, a $12 recovery fund fee, a $40 fingerprinting fee, and a $5 FBI RAPBACK enrollment fee.
Step 5: Submit Fingerprints for a Background Check
All candidates in Utah must provide fingerprints for a background check. Digital fingerprinting can be scheduled at PearsonVUE exam facilities in Bountiful, Draper, Ogden, and Orem. The charge is $12 and is distinct from the Utah Division of Real Estate fee.
If your testing facility does not provide digital fingerprinting, the applicant will be given two fingerprint cards. Use a local law enforcement agency or a third-party fingerprinting company. The cards must be submitted to the Utah Division of Real Estate.
Step 6: Track Your License Status
You can log in to monitor your progress once your license application and accompanying documentation have been posted to the Division. After your application is approved and you are hired by a main broker, you will be eligible to work as a Utah real estate sales agent. Congratulations!
What To Do After Getting A Real Estate License In Utah?
Following the acquisition of a Utah real estate license, there are many critical actions to follow in order to jumpstart your business and make the most of your newly acquired license. Here's what to do when you receive your Utah real estate license:
Join a Real Estate Firm
For new license holders, affiliating with a reputed real estate agent is critical. To locate the best fit, conduct research and contact other brokerages in your region. Consider the brokerage's reputation, training programs, commission structure, and new agent assistance. Joining a brokerage will give you mentoring, direction, and access to listings and tools that will help you develop your client base.
Create Your Company's Identity
It is critical to create your own brand as a licensed real estate professional. Create a professional website, business cards, and a memorable logo to reflect your brand. Use social media channels like LinkedIn, Facebook, and Instagram to demonstrate your experience, interact with possible customers, and post useful knowledge about the Utah real estate market.
Create a Network
Networking is a critical component of a successful real estate profession. Attend industry events, join local real estate groups, and network with other industry experts. Networking allows you to meet possible clients, get referrals, and remain up to speed on industry trends. Participate in neighborhood activities and build relationships with other professionals who can recommend clients to you, such as mortgage brokers, house inspectors, and attorneys.
Create a Marketing Strategy
Marketing is critical to gaining clients and expanding your real estate firm. Create an all-encompassing marketing plan that includes both online and offline media. To boost your online presence, use digital marketing tactics such as search engine optimization (SEO), pay-per-click advertising, social media marketing, and content production. To reach potential consumers in your target market, try classic marketing strategies such as direct mail campaigns, local newspaper adverts, and organizing open houses.
Provide Outstanding Customer Service
Providing outstanding client service is critical to establishing a good reputation as a real estate broker. Always emphasize your clients' requirements and go above and beyond to surpass their expectations. Respond quickly to questions, listen carefully to their needs, and provide unique answers. You will not only retain clients if you provide excellent service, but you will also receive recommendations and great evaluations, which are critical for long-term success in the real estate sector.
Constantly Educate Yourself
Real estate is a dynamic industry with constantly changing rules, regulations, and market trends. Commit to ongoing education to stay competitive and deliver the best service to your clients. Attend real estate seminars, workshops, and webinars to broaden your knowledge, learn from industry professionals, and keep current on the newest advancements. Pursue further qualifications or designations to specialize in certain sectors of real estate, such as luxury homes, commercial real estate, or property management.
Monitor Your Finances
It's critical to keep track of your income, expenses, and taxes as a real estate professional. Keep meticulous records of all transactions, commissions, and business-related costs. To guarantee precise financial management, consider adopting accounting software or engaging an accountant. This will not only help you keep organized, but it will also give essential information for analyzing the operation of your business and making smart financial decisions.
You can lay a solid basis for a successful real estate career in Utah by following these steps. Remember that creating a successful business takes time, dedication, and persistent work. Maintain focus, react to market developments, and always prioritize your client's best interests. Your real estate license can open doors to a fulfilling and lucrative future if approached correctly and with a commitment to excellence.
FAQs – How To Get A Real Estate License In Utah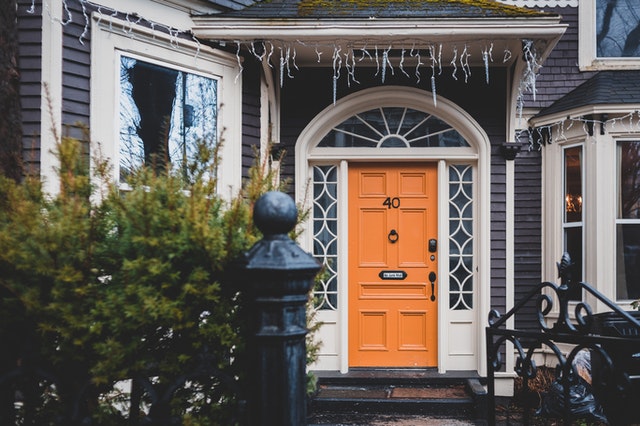 We've covered all you need to know about acquiring your Utah real estate license. Now we'll answer some commonly asked questions concerning the time commitment necessary, salary, licensing reciprocity, and other topics.
How much time does it take to earn a real estate license in Utah?
In Utah, obtaining a real estate license takes three to four months. The length of time you need depends on how quickly you finish your pre-licensing classes, how long you prepare for the exam, and how quickly Utah processes your application. To minimize your spent time on the test, you should try some of the Utah real estate practice exam questions to get familiar with the exam format.
Can I obtain my Utah real estate license online?
Utah real estate pre-licensing training can be completed online. In actuality, we may suggest a variety of online courses. You must go to a Pearson VUE testing site to take your real estate exam and get fingerprinted.
What if I have an out-of-state real estate license?
Some states have an agreement that permits a real estate license holder in one state to become an agent in another without having to complete the same coursework or examinations. Licensing reciprocity is the term for this.
Reciprocity agreements exist between Utah and Georgia, Mississippi, and Alberta, Canada. Here is the link to the Real Estate Reciprocity Application.
If you hold a real estate license in Utah, on the other hand, you may operate as an agent in one of these states without having to go through the complete licensing process:
Alabama

Alaska

Colorado

Delaware

Georgia

Kansas

Kentucky

Maine

Mississippi

Missouri

Nebraska

North Carolina

Virginia

Washington
Read more>> How To Become A Real Estate Agent In Texas?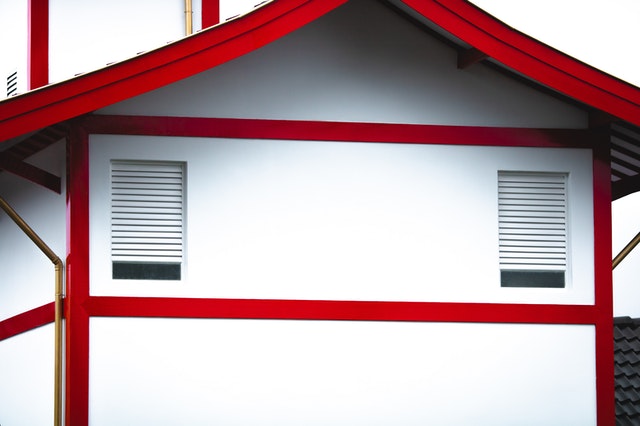 Is the real estate test in Utah hard?
Passing the Utah real estate exam requires a 70% on both the national and state portions. Regrettably, the state does not publicize pass rates.
How much does a real estate agent in Utah earn?
According to Indeed (at the time of writing), real estate sales agents in Utah make an average of $82,384 per year. It's important to remember, though, that you'll only get paid if you receive a commission on a transaction.
Conclusion
Now that you know the process of how to get a real estate license in Utah. You may have additional questions about the business or the profession, we're here to assist you with your questions. We wish you the best of luck in your new and exciting real estate profession, and we want to assist you along the way!