You will be required to have a Texas real estate license if you want to work in the real estate market in Dallas, San Antonio, Houston, Austin, or El Paso. While most states have a similar procedure for becoming a registered real estate sales agent, each has its own set of stages and restrictions that must be followed. Obtaining your driver's license may be difficult, but we are here to assist you with how to become a real estate agent in Texas. Let's explore together with RealEstate-Prep now!
How To Get A Real Estate License In Texas?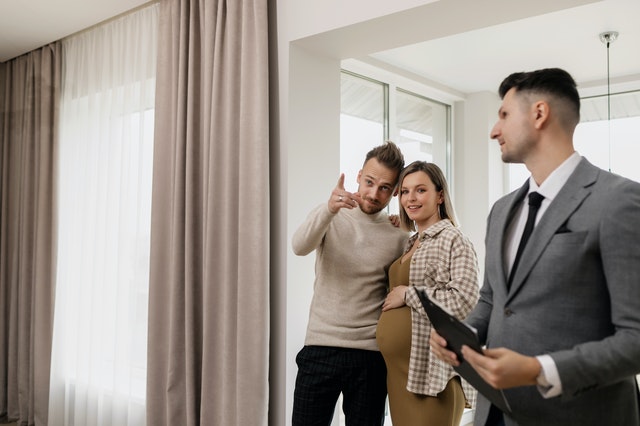 The steps to becoming a Texas real estate agent and being able to do your work legally, according to the Texas Real Estate Commission, the fastest way to get a real estate license in Texas is as follows:
Step 1: Meet the Pre-Requirements for a Texas Real Estate License
To apply for a sales agent license, you must be a US citizen, at least 18 years old, and fulfill the Texas Real Estate Commission's (TREC) requirements for trustworthiness, honesty, and integrity.
Step 2: Take at least 180 hours of real estate education classes
Everyone who wants to take the Texas Real Estate Commission's licensing test must take at least 180 hours of TREC college-level real estate education courses.
Principles of Real Estate I

Principles of Real Estate II

Law of Agency

Law of Contracts

Promulgated Contract Forms

Real Estate Finance
When you apply for the real estate commission, you must present course completion documents.
It is highly recommended that you get your background check and fingerprinting done while taking the State Prep course. According to the Texas Real Estate License Act, anybody seeking a sales agent or broker license in Texas must be fingerprinted and pass a background check. If you schedule your fingerprints after taking the exam, your license will not be granted.
Read more>> How Much Does A Real Estate Agent Make In Texas?
Step 3: Submit Your Application
You have 365 days to complete and satisfy all conditions after submitting your real estate application.
By mail or on paper, you can apply for an Inactive Sales Agent License

When you apply, you must pay all fees. Personal cheques and credit cards are accepted forms of payment. There are no refunds on fees

Documents from your schooling should be scanned and sent.
Remember to bring copies of your certificates or credit transcripts as proof of completion. One copy should be kept for yourself.
Step 4: Take the Exam for a Driver's License
The next stage is to sit for and pass the real estate test. Pearson VUE administers all license exams in Austin, TX. After submitting your application, you will get an email with instructions on how to obtain a copy of the exam and schedule it.
If you fail three times, you must return to school.
Step 5: Exam Preparation
If you don't want any surprises on exam day, it's critical that you prepare well. There are several Texas real estate practice exam and programs available to assist you in preparing for the next exam. If you don't want to be one of those failing salespeople, invest in your education.
Step 6: Take the State Examination
When you pass the Texas real estate test, the Texas Real Estate Commission will give you an Inactive or Active Estate Salesperson License.
Step 7: Select A Sponsoring Broker
You must be associated with an active Texas sponsoring broker in order to become a licensed real estate sales agent. Find the finest broker to work with since he or she will be your mentor and will assist you in beginning a career in Texas real estate.
While searching, ask yourself the following questions:
What kind of agents are they looking for?
What is their track record?
Is it true that they have superior technology?
What type of training and support do they offer its agents?
What kind of commission structure do they have?
Is there room for the brokerage to expand and thrive?
Let's take a look at the cost of Texas real estate licensing now that you know how to acquire one.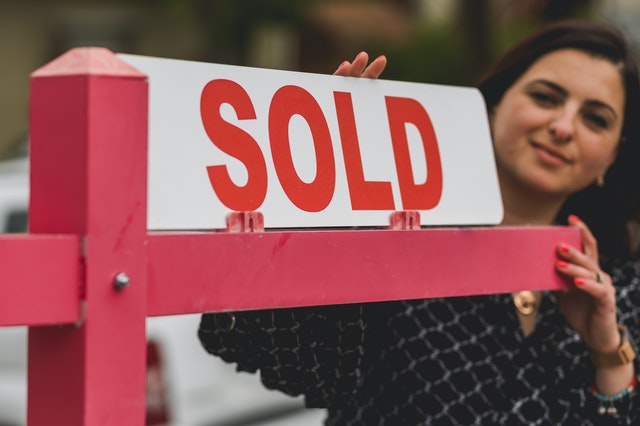 How Much Does It Cost To Obtain A Texas Real Estate License?
The bad news is that there will be additional costs. The good news is that the bulk of them are inexpensive. In fact, your first transaction may be enough to cover all of your expenditures.
Pre-License Training
The first step in becoming a real estate sales agent is to take pre-license classes. You can enroll in any real estate course that has been approved by the Texas Real Estate Commission. Some real estate education courses differ in terms of student support, curriculum, and cost, so compare options to find the best match for you.
So, how much should your lessons cost?
The required real estate courses should cost around $500. On-campus courses cost more than online courses.
Fees for testing, application, and processing
After finishing your course, you must apply for your real estate exam and acquire your sales agent license. At this time, you must pay a variety of state fees. The most expensive outlay is the licensing application fee. The cost is around $200, plus the following fees:
Background check charge ($27)
Fingerprinting fee ($37)
Fee for a Sponsorship Certificate ($20 if submitted online, $40 if completed on paper)
Paper processing fee ($20)
In addition to pre-license education, testing, application, and processing fees, you will have to pay for the TREC exam. The exam will cost you $54.
When all charges are included, you should expect to pay between $800 and $1,000 for your license.
Is The Real Estate Exam Really Hard?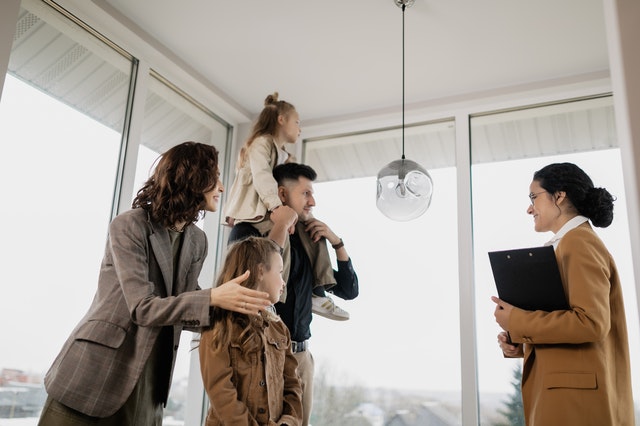 We can all agree that the test is challenging, given that only 57.09% of real estate brokers pass it on their first try.
You will have 150 minutes to read and answer 110 questions throughout the exam. The exam is divided into two sections of multiple-choice questions:
Section I (National Section) – You have 105 minutes to answer 80 questions.
Section II (State Section) consists of 30 questions to be completed in 45 minutes.
Read more>> Is The Real Estate Exam Hard? 
Answering the questions will take a bit longer. Each section is graded separately. You must score 70 percent or better on each part to pass the test.
The final exam will cover everything you learned in the pre-licensing classes. Law of Agency, Contracts, Real Estate Finance, Property Use, Forms of Ownership, Environmental Issues, Commission Duties and Powers, Community Property, Homeowners Associations, and other topics are among those discussed.
Expect a variety of questions about existing Texas state rules and regulations, as well as topics involving statistics and math.
Investing in education, which includes the Real Estate practice test and remembering material, is the greatest approach to preparing for the upcoming test. Pearson VUE, the Texas test administrator, provides a reference list guide that you may download. Because the content and subjects are drawn from the classes, it is a good tool for the Texas real estate exam.
After Becoming A Real Estate Agent
Professional Development and Continuing Education
The real estate market is continuously changing, so being up to date on the newest trends, rules, and best practices is critical. To renew their licenses in Texas, real estate agents must complete obligatory continuing education courses. Consider obtaining additional qualifications and designations to further your knowledge of specialized sectors of real estate, such as luxury or investment homes. Continuous learning and professional development will keep you ahead of the curve and provide value to your client's lives.
Transaction and Negotiation Management
You will play an important role as a real estate agent in arranging transactions and discussions between buyers and sellers. Familiarize yourself with the real estate purchasing and selling process, including contract preparation, negotiations, and closing. Develop excellent negotiating abilities to effectively represent your client's interests and produce favorable outcomes. You will gain a reputation for professionalism and dependability if you manage transactions successfully.
Building a Successful Company
To succeed as a real estate agent, you must approach your job like a business. Set realistic goals and objectives, develop a company strategy, and apply successful growth tactics. Create a marketing and prospecting plan to produce leads and convert them into customers on a constant basis. Create systems and processes that help you optimize your business and deliver a consistent experience for your clients. You will position yourself for long-term success if you approach your real estate job like a company.
Overcoming Difficulties and Obstacles
The real estate sector, like any other, has its share of difficulties and hurdles. Market swings, demanding clientele, and unexpected events may all put your endurance to the test. However, keeping an optimistic attitude, remaining adaptive, and always finding solutions will help you overcome these obstacles. Accept the opportunity to learn from challenging events and utilize them as stepping stones to further your development.
Acceptance of Technology and Innovation
In today's real estate sector, technology is extremely important. Accept technology breakthroughs and use them to improve your services. Use real estate software and applications to automate activities, streamline operations, and keep organized. Virtual tour technologies enable you to display properties to customers remotely, saving time and making life easier. In addition, use data analytics to get market insights and make sound judgments.
Considerations Legal and Ethical
As a real estate agent, you are required to follow legal and ethical guidelines. Familiarize yourself with the NAR Code of Ethics, which sets professional behavior requirements. Understand fair housing regulations to guarantee that all clients are treated equally and to avoid discrimination. Transparency and disclosure should be practiced by offering pertinent information to clients so that they may make educated decisions.
FAQs – How To Become A Real Estate Agent In Texas?
Conclusion
Becoming a real estate agent in Texas can be a fulfilling and rewarding career choice. By fulfilling the education and licensing requirements, choosing the right brokerage, joining professional associations, building a strong network, developing marketing skills, understanding the local market, providing excellent customer service, continuing education, and professional development, managing transactions and negotiations, building a successful business, overcoming challenges, embracing technology and innovation, and adhering to legal and ethical considerations, you can set yourself up for success in the dynamic and lucrative Texas real estate market.
Real estate is a fulfilling, interesting, and rewarding career. You'll appreciate being your own boss and setting your own hours. The license is the starting point. Now that you know how to become a real estate agent in Texas. Go ahead and acquire your real estate license. The initial fees may be a deterrent, but the benefits will be well worth the effort.