You'll need a California real estate license if you want to work in real estate in Los Angeles, San Diego, San Jose, San Francisco, Fresno, Sacramento, or any other city in the state. The answer to the question of how to become a real estate agent in California is easier to find than you may think, and you'll be on your way to a flexible job with high earning potential in only a few months. If you follow these five simple steps, you'll be on your way to starting a real estate career in California in no time.
5 steps to get a real estate license in California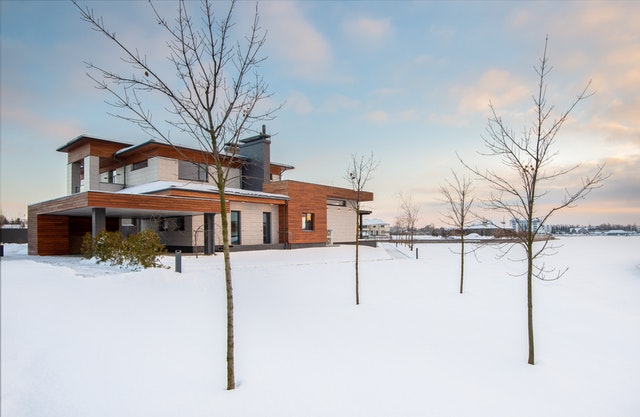 Prerequisites
In order to participate, you are at least the age 18

You must either be a California resident or apply for a license from another state

You must be truthful and honest. If you are convicted of a crime, your license may be suspended.
The fastest way to get California real estate license is to follow these five steps:
Step 1: Finish a 135-hour pre-licensing course
In California, you must finish 135-course hours at a state-approved real estate school to become a real estate agent. Property management, real estate finance, and mortgage loan brokering and lending will all be covered in your classes.
You'll need the help of a respected California real estate school to get through this thick knowledge. The majority of people pick a real estate school based on the course's cost and instructional approach. Below is a list of the most popular options.
In-person Classes:

You should be able to find a real estate course that meets in person during regularly scheduled sessions wherever you live in California.

Livestream Classes

: Scheduled Livestream classes are streamed on Zoom at predetermined times (or another video conferencing tool).

At-Your-Own-Pace Online Classes:

For people interested in becoming real estate agents in California, online real estate programs are quite popular. Slides, videos, and interactive materials may be used to present the course topic.
Step 2: Fill out the application for the California Exam
The California Department of Real Estate's Salesperson Examination Application is the next stage in becoming a real estate agent in the state. Before you fill out the form, double-check that you have your address, Social Security number (or ITIN), and driver's license number on hand.
You will be charged $60 for your test application. You'll have to wait for your application to be finished before getting the date, time, and location of your exam (or you can check the box asking to schedule the test on your own).
Step 3: Pass the Real Estate Salesperson Exam in California
The cities where you may take the California real estate exam are as follows:
Los Angeles

Fresno

Oakland

Sacramento

San Diego
You should arrive at the testing site 30 minutes early. Visit the State of California's Department of Real Estate page to learn more about the types of government-issued identification they accept and the items you can't bring into the exam room (Calculators, pencils, and mobile phones are examples of common things).
You'll know if you passed or failed the multiple-choice Real Estate exam when you finish it. If you don't pass, you'll get a thorough score report to help you study for the retest. You have two years from the day you first applied for the test to retake it as many times as you like.
In case you need to retake the exam, don't forget to take our Real Estate practice test to pass the exam with your highest score.
Step 4: Become a member of a California real estate brokerage
In California, you must operate under the supervision of a broker after passing the real estate salesperson exam. A broker has completed extra training, worked effectively in the business for at least a year, and passed the broker's licensing test. It will appear as though you are searching for a job while looking for a broker to work with.
You'll want to ask each broker about the split once you've landed some broker interviews (or how you and the brokerage will divide the commissions). Some brokerages will ask for a 50/50 commission share. Monthly desk costs are usually not charged by brokerages that give an even split.
Your earnings as a commissioned salesman are solely dependent on your ability and efforts. Some brokerages may provide you 70% of your commissions, with the possibility of increasing to 100% if you meet a specified sales target (or cap) for the year. Because it takes time to build a new firm, several new agents prefer to work part-time to increase their income while learning the ropes.
Step 5: Finish the Licensing Procedure
To become a licensed real estate agent in California, you'll need to fill out the California License Application Form. The form costs $245 and asks for more background information. As part of your background check, you'll need to find and contact a live scan fingerprint service provider. This service costs $45 to use.
Then you sit back and wait for your license application to be approved. The current wait times are available on the State of California's website. While you wait for the bureaucratic wheels to revolve, you may set up social media profiles to advertise your new business and examine how other agents have fared in this interesting field.
FAQs – How to become a real estate agent in California
Do you have any other questions? Below you'll find answers to frequently asked questions about how to become a real estate agent in California.
Is the real estate test in California difficult?
In the fiscal year 2019-2020, the California real estate test pass rate was at 58 percent. The California Department of Real Estate disclosed the number of tests given and licenses awarded this year for the first time. To help you improve your pass rate, we've designed this free California real estate practice exam pack with hundreds of questions. Let's check it!
What if I have an out-of-state real estate license?
There is no reciprocal agreement between California and any other state that allows you to avoid any of the criteria for obtaining a California real estate license.
If your out-of-state real estate school is recognized by the Western Association of Schools and Colleges or another regional accrediting organization, you may be allowed to use part of the credits toward your prelicensing education requirements.
If you have a real estate license in California, however, you can work as an agent in any of the following states without having to go through the entire licensing process:
Alabama

Alaska

Colorado

Delaware

Georgia

Kansas

Kentucky

Maine

Missouri

Nebraska

Nevada

North Carolina

Virginia

Washington
Read more>> How To Get A Real Estate License In Utah?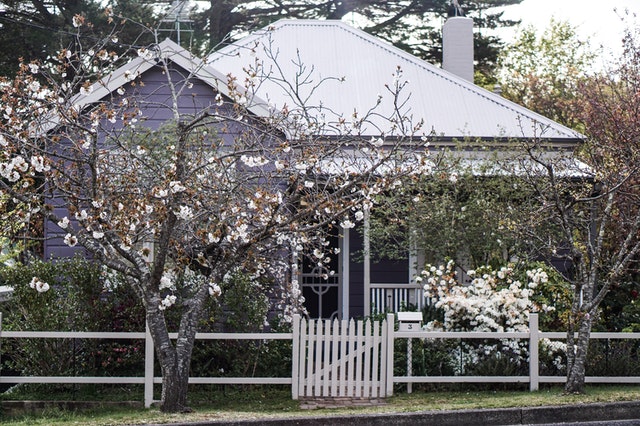 Is it possible to get my California real estate license online?
You'll have to take your California real estate salesperson exam in one of the exam testing facilities, unfortunately. The good news is that you may finish the needed 135 hours of coursework from the convenience of your own home.
Real Estate Express comes highly recommended. They are the greatest overall real estate school in California, in our opinion. They are a real estate education powerhouse that offers self-paced online or live-streaming courses that match the State of California's requirements.
How much does it cost to receive a California real estate license?
In California, obtaining a real estate license costs between $900 and $1,300, including prelicensing education. Some prices are set in stone, such as state licensing and test fees, while others fluctuate.
In California, you don't need a college diploma to become a real estate agent, but you must go through a state-specific licensing process. Depending on the provider you pick, the cost of the mandatory 135-hour pre-licensing courses (as well as optional test study materials) will vary.
To become a real estate agent in California, how long does it take?
It takes roughly four months to become a California real estate agent, depending on how long you need to finish the prelicensing training and how long the licensing office is backlogged.
Do California real estate agents make big money?
According to Indeed, real estate agents in California earn an average of $103,905.
Keep in mind that real estate agents are paid entirely on commissions and do not get a salary. However, because California houses are among the most expensive in the country, you may not need to sell many to make a comfortable life.
Read more>> How Much Do Real Estate Agents Make In California?
What are the advantages and disadvantages of working as a real estate agent in California?
The ups and downs of a real estate business, as well as shifting income, may be stressful for many people. It necessitates more careful planning, budgeting, and financial management than a salaried position.
Working as a commissioned real estate agent, on the other hand, has a lot of advantages. For many people who are inclined to this field, having a flexible schedule, in addition to having a high earning potential, is a major trade-off.
While you may have to give up some evenings and weekends, you will earn a commission on each property you help your customers purchase, sell, or lease, and you will be assisting them with one of their most important financial choices.
Obtaining a California real estate license may be difficult, but it is a terrific way to get started on the path to financial success. Many people obtain a real estate license in order to work as a real estate agent. They are aware of the job's seemingly endless earning potential, workplace flexibility, and other benefits. You're sure to have additional questions now that you know how to become a real estate agent in California. Fortunately, we are here to assist you with your questions.