Making the decision to become a real estate agent is a significant professional change. People come into the real estate profession from a variety of backgrounds, jobs, and phases of life. Everyone has their own motivations for deciding on real estate as their greatest employment option. However, one issue that those seeking to enter the real estate sector frequently ask is, "How to become a real estate agent?"
It mostly depends on the location in which a person wants to practice real estate. Working as a real estate agent necessitates the acquisition of a state license. Each state governs its own real estate licensing procedure, with somewhat varied regulations or rules. When it comes to starting in real estate, there are a few basic requirements that are always the same.
In this article, RealEstate-Prep will look at what it takes to become a real estate agent, how long it takes, and the 6 steps to become a real estate agent. Let's dive in!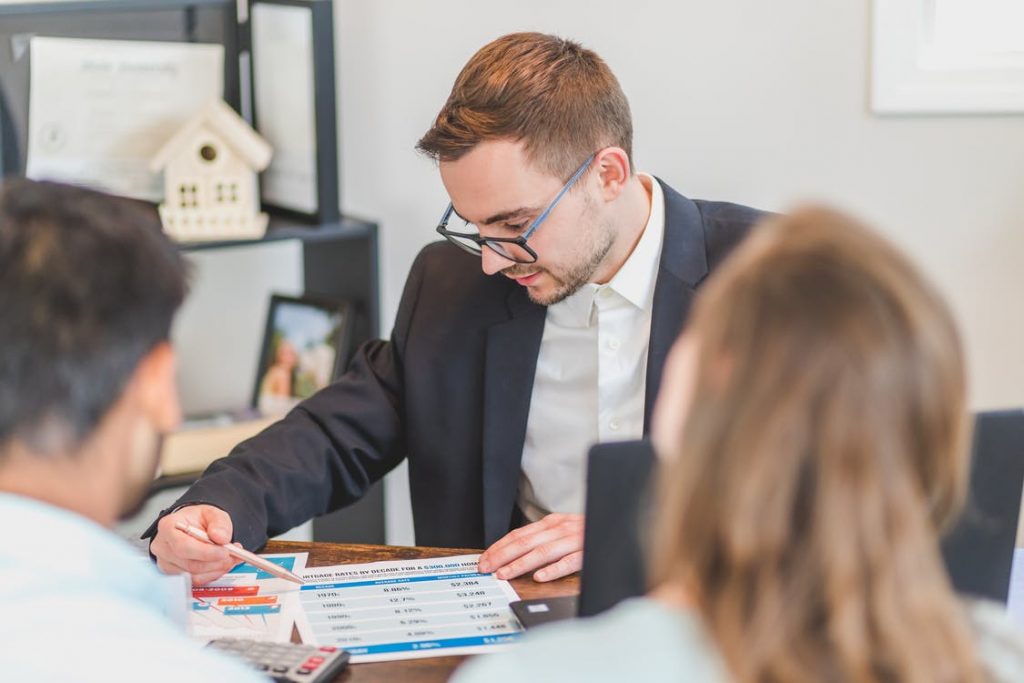 Why Is It Good To Be A Real Estate Agent?

Working as a real estate agent allows you to get a diverse set of experiences. You won't be doing the same thing every day because you'll be dealing with new clients and homes. You'll get to meet and work with a diverse range of people, be your own boss, and have the satisfaction of assisting buyers and sellers through one of life's most significant milestones.
Money can also be advantageous. According to US Bureau of Labor Statistics statistics from 2020 (the most current available), the median income for a real estate agent is around $51,220 per year. That price rises to $59,720 for real estate brokers, who must complete extra schooling, testing, and experience. In 2020, the top 10% of agents made more than $112,410 on average, with some earning far more than that.
Another advantage is that getting into the field is simple. Getting a real estate license is a relatively short and inexpensive procedure compared to other jobs with similar income potential—and you don't need a college degree.
If you don't know about this job, read more about: What Does A Real Estate Agent Do?
What Can I Do As A Real Estate Agent?

Getting your real estate license opens the door to more than just being a real estate agent. It also opens the door to additional opportunities in the housing business. Listed below are a few examples of real estate-related jobs:
A real estate broker

is in charge of a group of real estate agents.

Appraiser:

A person who verifies the worth of a piece of real estate.

Property manager

is a person who is in charge of overseeing and maintaining real estate properties.

Real Estate Investor:

Similar to home flippers, a real estate investor buys and sells real estate properties for a profit.

Real Estate Attorney:

The closing documentation of a real estate transaction is provided or examined by a real estate attorney.

Home Inspector:

Before purchasing a home, a home inspector inspects the condition of the property.

Mortgage Loan Officer:

Working with a financial institution to originate property loans is the job of a mortgage loan officer.

Real Estate Photographer:

Photographs the inside and exterior of commercial and residential real estate properties as a real estate photographer.

A house stager

ensures that a home is presented in the best possible light for potential purchasers.
How Long Does It Take To Become A Real Estate Agent?

The length of time it takes to obtain a real estate license is determined by the criteria of your state. A real estate license usually needs 60 to 90 hours of formal study, as well as the preparation and passing of the licensing exam.
This implies that becoming a licensed agent might take anywhere from three to six months.
Most jurisdictions need you to locate a real estate broker that will sponsor you for your first two to three years as an agent once you get your license.
Of course, the training you must complete depends on the brokerage you join as well as state laws — for example, for your first real-world experience, a nationwide franchise, a small or boutique brokerage, or even a virtual brokerage are all options.
The length of time it takes to train and come up to speed before becoming a completely independent agent varies depending on the brokerage you pick, but you should budget at least six months to a year.
So, how long do you think it'll take? It will most likely take at least one to three years.
Read more in detail at>> How Long Does It Take To Get Real Estate License?
Requirements To Become A Real Estate Agent In General
To become a licensed real estate salesperson or agent, you must meet the following requirements:
You must be 18 or 19 years old (depending on the state)

Possess legal status in the United States

Complete your pre-licensing education requirements

Pass your state's real estate license exam.
In case you are planning to take the real estate license exam, practicing is an important way to boost your chance of passing the exam the first time. Our Real Estate practice exam is the final and most crucial step in your study before you take the Real Estate license exam.
These elements describe the high-level requirements for becoming a licensed real estate agent. However, there are other decisions you must make along the route that will define your level of real estate success.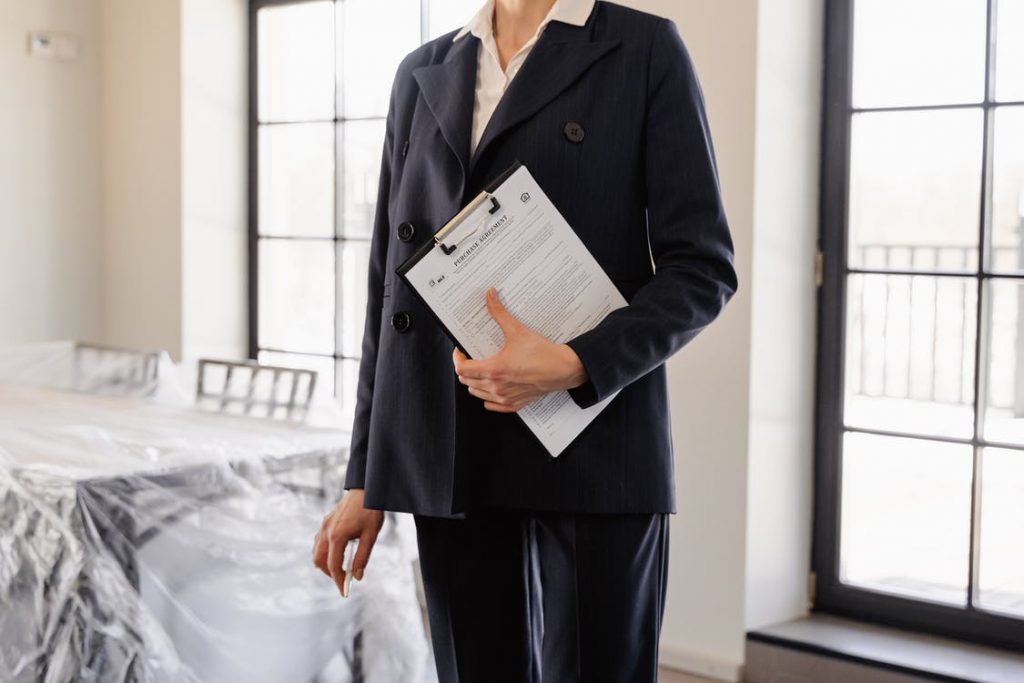 How To Become A Real Estate Agent In 6 Important Steps
If you want to become a real estate agent, you'll need to commit money and time upfront, which may vary depending on where you receive your license. Though state-by-state standards vary, here's a broad overview of how to become a real estate agent.
So, how to get into real estate? Let's take a look at the steps you'll need to do to become one.
Step 1: Research Your State's Requirements
Estimated Cost: $0
You must meet the licensing requirements relevant to your state because there is no such thing as a worldwide real estate license. The website of your state's real estate regulatory office, which you can find by searching for "[your state] real estate regulatory office" on the internet or visiting the Association of Real Estate License Law Officials (ARELLOregulatoryagency )'s directory, is a good place to start your research.
Each state usually has its own set of rules for:
Age

Education is required (such as a high school diploma or GED)

Courses for pre-licensing and post-licensing requirements

Exams and eligibility for exams

Fees and the application procedure

Fingerprinting and background checks

Continuing education

How can I go to the next license level?

Making a criminal history disclosure
Some states have reciprocal licensing arrangements, which means you may earn your license in one state and use it in another without having to retake the test.
New York, for example, has reciprocity with nine states: Arkansas, Colorado, Connecticut, Georgia, Massachusetts, Mississippi, Oklahoma, Pennsylvania, and West Virginia (some states only have reciprocity for brokers).
Each state, like ordinary licensing requirements, has its own method for getting a reciprocity license.
Step 2: Take a Pre Licensing Course
Cost Estimate: $350+
Before taking the real estate license exam, you must attend a pre-licensing course from a recognized real estate licensing school, regardless of where you live. The required number of hours differs by state. In California, for example, candidates must complete three 135-hour real estate programs. The courses are 75 hours long in New York and Georgia, but just 63 hours long in Florida. You must finish 180 hours of study in Texas.
Online programs, brick-and-mortar real estate schools, and community college classes are all options for completing the pre-licensing course requirements in most states. It pays to search around since you might be able to save money (and time) by enrolling in one sort of class program over another.
Choose the way that best suits your learning style and time limits. Also, before choosing a program, do your study and be selective. The quality of the instructors and resources will have an impact on how effectively you prepare for the test.
Step 3: Take the Licensing Exam
Estimated Cost: $100–$300
This step shows you how to get a real estate license. Your instructor should walk you through the process of scheduling, registering, and paying for the licensure exam. If the instructor doesn't know how to schedule, register, and pay for the license exam, go to your state's real estate commission's website. Exams are computer-based and are divided into two sections: a national segment covering broad real estate concepts and practices, and a state-specific half covering your state's real estate laws. The tests are multiple-choice, with the number of questions and time permitted for each state varying.
Each section is evaluated independently, and you must pass both portions to obtain a passing mark. You will have the option to retake the test if you fail one or both portions. Each state has its own laws about how many times you can repeat a test, how long you must wait between exams, and when you must finish any retakes.
Step 4: Get Your Real Estate Agent License Activated
Estimated Cost: $200–$400
When you pass the exam, go to your state's real estate regulating agency and submit an application, together with any needed documents and fees.
Your real estate license certificate will be mailed to you once your application is granted, and your name will be searchable on the state's website under the licensee's area. Keep in mind that you can't work as a real estate agent until the state's real estate authority issues you a license, so wait until you have it.
Step 5: Consider Becoming a Realtor
Estimated Cost: $185
The terms real estate agent and Realtor are frequently confused, although they are not interchangeable.
Despite the fact that both are licensed to help buyers and sellers throughout the real estate transaction process, Realtors are members of the National Association of Realtors (NAR) and adhere to its strict Code of Ethics.
The National Association of Realtors is the biggest trade association in the United States, with 1.3 million members who work in the residential and commercial real estate sectors as salesmen, brokers, property managers, appraisers, counselors, and other professionals.
Though it is not required, becoming a Realtor might help you gain a reputation as a real estate salesperson. You'll also have access to a number of perks as a Realtor, including:
Business tools

Data, analysis, and statistics about the real estate market

Opportunities for education

Discount programs aimed at assisting you in your company's success
Realtors, for example, have access to Realtors Property Resource (RPR), the nation's biggest online real estate database, which is based on public records and assessment data. It contains data on zoning, permits, mortgage and debt data, schools, and a significant foreclosure database.
Step 6: Join a Real Estate Brokerage
Estimated Cost: $25–$500+ Per Month
As a real estate agent, you operate under the supervision of a supervising broker, who is licensed by the state to monitor real estate transactions and ensure that you (and other real estate agents) comply with the legal and ethical requirements. You will not be charged on an hourly basis in most cases. Rather, the brokerage will most likely split the commissions it receives on your real estate transactions with you.
Desk costs, technology fees (for example, for your website), business cards, marketing materials, and other standard company expenditures may be your responsibility, depending on your agreement with your brokerage. Renewal of your license every year, continuing education, lockbox fees, and subscriptions in various listing services are all one-time and ongoing charges.
FAQs
How much does it cost to become a real estate agent?
The cost of becoming a real estate agent can vary depending on factors such as pre-licensing education fees, exam fees, and licensing fees. Additionally, you may need to budget for ongoing expenses such as association fees, MLS access, marketing materials, and continuing education. It's a good idea to research the costs involved in your specific area before starting the process.
What skills are important for a real estate agent?
Successful real estate agents need to possess a variety of talents. These include strong interpersonal and negotiating skills, familiarity with the regional market, marketing and sales prowess, aptitude for problem-solving, and attention to detail. Working with clients and other industry experts requires having excellent interpersonal skills and the capacity to forge relationships.
How can I find a real estate brokerage to work with?
You may start your search for a real estate brokerage by looking up and getting in touch with nearby brokerages. Take into account elements like their reputation, support and training initiatives, commission structure, and corporate culture. To establish contacts and look into new prospects, it also helps to network with other real estate experts and go to industry events.
Do real estate agents work on weekends and evenings?
Real estate brokers work on the weekends and in the night. This is due to the fact that many clients are only accessible after hours. To suit the demands of their clients, real estate agents must be adaptable to their schedules, which may include showing homes, going to meetings, and settling deals.
Conclusion
How to become a real estate agent? Getting a real estate license costs money and takes time, but it could help you find rewarding work in the real estate industry. Keep in mind that a real estate agent's position may be as versatile as you like. Only three mornings a week can be worked, and weekends are never allowed. Naturally, as a result of this trade-off, your chances of success will be substantially hampered.
Even while real estate agent employment can be done part-time, most prosperous agents approach it as a full-time job, making themselves available to customers on weekdays and weekends.
For more job options and freedom in the future, you can decide to obtain your broker's license. The several real estate designations and certificates that are available, including those for mortgages, appraisals, residential real estate, commercial real estate, and property management, may also be of interest to you. These certifications can boost your career and marketability as a real estate professional while also enhancing your income potential.