Real estate agents help clients in the purchase, sale, and rental of real estate. A real estate broker is licensed to handle their own real estate firm, whereas a real estate agent or real estate salesperson conducts similar work. Real estate brokers and agents must collaborate.
In this post, you'll find the answer to the question: "What does a real estate agent do" with their tasks, responsibilities, and abilities. Also, key requirements for real estate will be included in a real estate job description.
If you are preparing for your license exam, it's really essential to take our Real Estate practice test as it will help you to reach a high score then pass your exam the first time.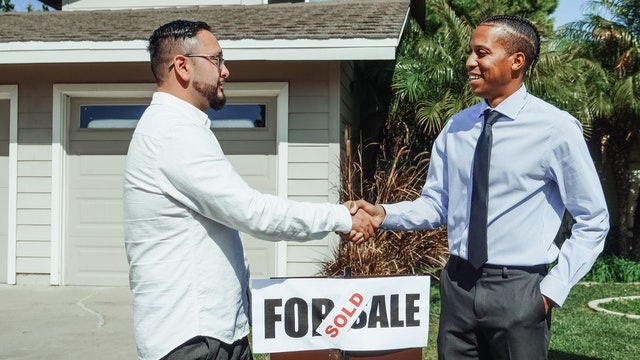 Real estate job description
So what is a real estate agent? For our real estate firm, we're searching for a skilled real estate agent who will be in charge of buying and selling properties. You'll be in charge of generating leads, consulting customers on market conditions, and setting competitive market rates in order to expand our customer base. You'll also be responsible for making real estate property lists and delivering purchase proposals to sellers.
To be eligible for this position, you must have a valid state driver's license. To be successful in this position, you must be a member of the local Realtor board and have prior sales experience.
What are the responsibilities of a real estate agent?
Obtain customer leads for the purchase, sale, or rental of a property

Advice on market conditions, pricing, and mortgages is provided to customers

By comparing homes, you can come up with a market price that is competitive

Make a list of real estate properties for sale, including information such as location, features, square footage, and so on

Show potential buyers and renters around the property

Make a buying offer to the seller

Assist buyers and sellers in their talks

Examine purchase contracts to ensure that the provisions are adhered to

Advertisements, classifieds, and open houses may all be used to promote homes

For each real estate transaction, prepare loyalty contracts, purchase agreements, rental agreements, deeds, and other documents

Keep your real estate license and expertise up to date.
What are the requirements for a real estate agent?
A licensed real estate agent is required

Must be a current member of the local realtor board or an inactive agent who may transfer his or her license promptly

Sales experience is preferred

Interpersonal skills are excellent

Good understanding of the local real estate market

You must have a valid driver's license.
Read more: Real estate agent salary 
Real Estate Agent FAQs – Frequently Asked Questions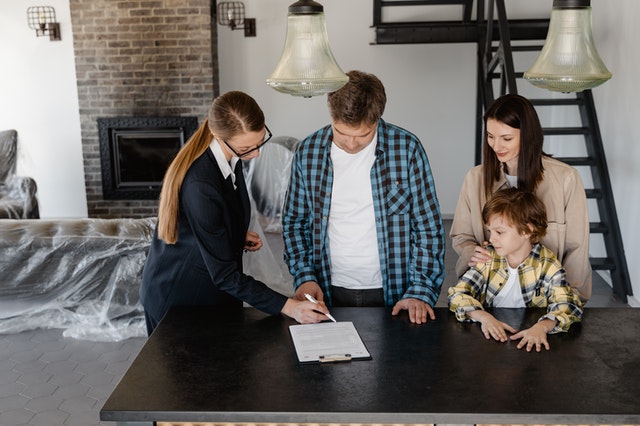 What does a real estate agent do?
A real estate agent assists clients in the purchase, rental, or sale of real estate. They give market data, walkthroughs, and direction and help to customers throughout the purchasing, selling, or leasing of properties. Simply add your company's data to our real estate agent job description sample to create a custom job listing if you'd like to give information about your specific real estate tasks and responsibilities.
Is it possible for me to make changes to your real estate job description?
Please feel free to make changes to our real estate job criteria or duties to provide more information to applicants about the work at your organization. To build a detailed job listing and start attracting top talent now, edit or add to our real estate agent job description template.
Do you have any real estate agent interview questions?
All of our job descriptions come with interview questions.
What are the responsibilities of a real estate agent on a daily basis?
A Real Estate Agent's normal day begins with a check of their voicemail and email for missed messages from other Real Estate Agents or clients. They go through their day's plan and use the time they have in their office to go over listings and organize house visits. Real Estate Agents accompany customers to several property sites throughout the day to offer them tours and provide them with information about the neighborhood or surrounding area. When they return to their office, they create contracts and search for homes that meet their clients' needs.
What characteristics distinguish an excellent real estate agent?
An excellent Real Estate Agent is approachable and eager to assist others. These attributes, when combined, enable Real Estate Agents to connect with customers in a good manner and build client loyalty for future real estate requirements. Furthermore, a competent Real Estate Agent is passionate about local real estate and market trends, allowing them to give valuable advice to customers who are buying or selling homes.
To whom does a real estate agent report?
If they work for a real estate business, a Real Estate Agent normally reports to a Realtor. Based on the Realtor's timetable, they are assigned certain chores or client assignments. Similarly, for career assistance, Real Estate Agents may report to a more Senior Real Estate Agent. In order to satisfy their clients' expectations and grow business, a Real Estate Agent also reports indirectly to them.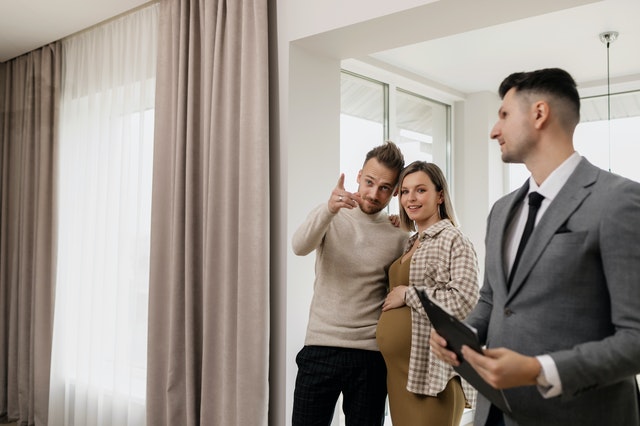 Now that you already know the answer to the question: "What does a real estate agent do" and have your own plan to start a career as a real estate agent. However, becoming a successful real estate agent will challenge you a lot.
A real estate agent must first and foremost be able to believe in the product. Property may only be sold if the owner believes it is truly salable and that there is a market for it. The capacity to believe in a product allows a real estate agent to perform better and be more productive since future transactions are more likely to give a positive outcome.
Being personable is also a requirement of the job. A real estate agent should be able to interact with customers, whether they are sellers or buyers, in addition to having excellent communication skills. They must believe all he or she says in order to be convinced that he or she is deserving of their confidence in the decision-making process about the property to be sold or purchased.
If you're interested in this job, you can read more about How to become a real estate agent 
That's all about What does a real estate agent do? A real estate agent's incentive to keep working increases as they gain experience. Clients are difficult to come by. To be successful as a real estate agent, it's essential to take a lot of time and effort.