Real estate agents help clients in the purchase, sale, and rental of real estate. A real estate broker is licensed to handle their own real estate firm, whereas a real estate agent or real estate salesperson conducts similar work. Brokers and agents in real estate must work together.

In this post, RealEstate-Prep will give you the answer to the question: "What does a real estate agent do" with their tasks, responsibilities, and abilities? Also, key requirements for real estate will be included in a real estate job description.
If you are preparing for your license exam, it's really essential to take our Real Estate practice test as it will help you to reach a high score and then pass your exam the first time.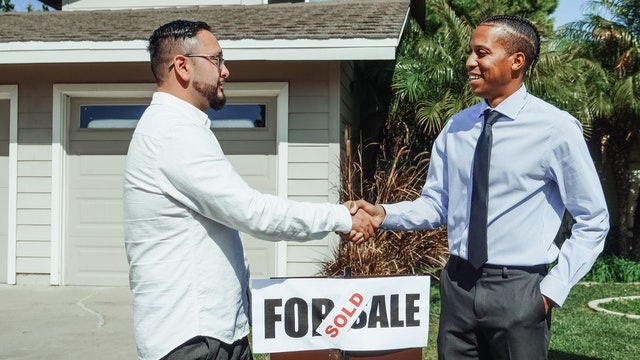 Real Estate Job Description
So what is a real estate agent? We're looking for a qualified real estate agent to handle the purchasing and selling of properties for our real estate company. To increase our customer base, you will be in charge of generating leads, advising clients about the state of the market, and establishing fair market prices. Making lists of potential properties for sale and submitting purchase proposals to sellers will also fall within your purview.
Due to their extensive knowledge, real estate agents may be of great help in many different areas of the purchasing or selling process. While some brokers focus on residential homes, others specialize in commercial properties, acreage, or certain markets like luxury real estate or investment possibilities. Their knowledge includes market analysis, contract management, negotiation, and property appraisal.
What Are The Requirements For A Real Estate Agent?
A significant career change is deciding to become a real estate agent. People come into the real estate business from a variety of jobs, vocations, and life stages. Everyone chooses real estate as their greatest job option for a variety of reasons. However, a common query from those wishing to work in the real estate sector is "How do I become a real estate agent?"
The main factor is the location of the real estate agent. A state license is necessary to work as a real estate agent. The real estate licensing procedure is governed by each state, and each state has somewhat distinct norms or guidelines. But when beginning your real estate profession, there are a few fundamental requirements that never change:
First, potential agents must pass pre-licensing classes that include a range of topics such as real estate laws, procedures, and concepts. Depending on the jurisdiction, these courses may last for a different amount of time.
People must pass a licensure test after finishing the requisite coursework. This test, which often includes both multiple-choice and scenario-based questions, examines candidates' knowledge of real estate laws, rules, and procedures.
Many jurisdictions require applicants to undergo a background check in addition to the test. This investigation is done to make sure people don't have any criminal records that would prevent them from getting a real estate license. Fingerprinting is typically used in background checks.
Additionally, candidates must be at least the minimum age limit, which varies by jurisdiction and is often 18 or 19. Additionally, certain jurisdictions could demand that applicants be nationals or legal residents of the nation from which they are applying for a license.
Applicants can move on with submitting an application for a real estate license if all prerequisites have been satisfied. The payments required to receive the license must be paid as part of this application procedure.
You need to bear in mind that real estate license requirements might vary greatly depending on the jurisdiction. It is advised that prospective real estate agents do their homework on the particular requirements of the state or nation where they intend to work.
Obtaining a real estate license shows a dedication to professionalism and moral behavior in the real estate business. It proves as well as guarantees that brokers have the expertise and experience required to guide customers through the complexity of real estate transactions.
Read more: Real estate agent salary 
What Are The Responsibilities Of A Real Estate Agent?
Your real estate agent will help with a number of steps in the process, whether you're the buyer or the seller.
You may anticipate the following actions from every real estate agent:
Have a thorough understanding of the subject. This might contain information on house valuations and similar home sales, as well as details on nearby schools and areas.
Recognize the procedure. The specifics of purchasing and selling are a given, but your agent should also be familiar with regional and national real estate regulations and customs. They will let you know who, what, and when you will need it.
Respond to all of your inquiries. If you're buying or selling for the first time, you're probably going to run across some unfamiliar phrases and perplexing duties. What distinguishes pending from contingent? Why is title insurance necessary? How much detail should you put into disclosure forms? Your representative should be able to explain everything with assurance and skill.
Take care of the document work. Your agent may draft the contract in particular circumstances. An agent often examines each document involved in the transaction, even when it isn't the case. The agent will file the papers on your behalf after you have given your approval.
Maintain open channels of communication. Rarely do buyers and sellers interact directly (which is generally for the best), so your agent acts as a middleman. Once an offer has been accepted, they will help you navigate any discussions. They will also be in contact with the agent representing the buyer on the opposite side of the transaction. Additionally, your agent will keep you (as well as the other parties) informed on the status of the procedure. It can take some time to close on a house, and if you are unsure of what is happening, it is simple to become impatient.
Provide assistance. Real estate transactions may be stressful, and a competent agent will be supportive and sympathetic. Your agent should be available for you if you need someone to chat with, someone to talk about reality with, or someone to weep on.
One additional thing: Throughout the transaction, your agent should continuously represent your interests. After all, depending on whether you're the house selling or the buyer, obtaining the greatest price might imply two very different things. Dual agency is when one agent works for two parties and is prohibited in some areas.
Real Estate Agent FAQs – Frequently Asked Questions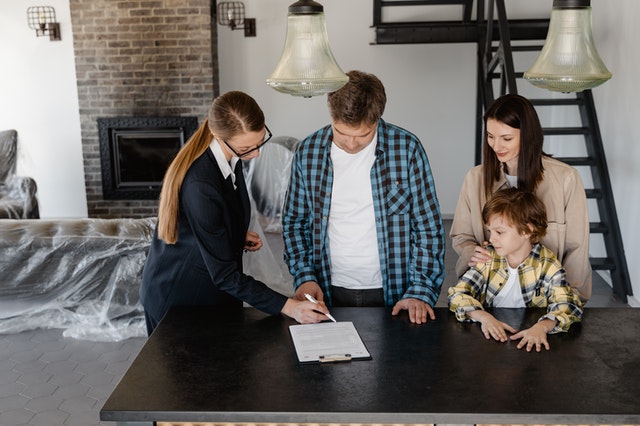 What does a real estate agent do?
When a customer wants to buy, rent, or sell real estate, a real estate agent helps them. They assist clients in buying, selling, or renting properties by providing market information, walkthroughs, and guidance. If you want to include details about your particular real estate duties and responsibilities, just add your company's information to our sample real estate agent job description to create a personalized job listing.
Is it possible for me to make changes to your real estate job description?
To better inform applicants about the work at your company, feel free to modify our real estate job requirements or responsibilities. Edit or contribute to our real estate agent job description template to create a thorough job listing and begin recruiting top talent right now.
Do you have any real estate agent interview questions?
All of our job descriptions come with interview questions.
What are the responsibilities of a real estate agent on a daily basis?
A typical day for a real estate agent starts with a check of their voicemail and email for unread messages from clients or other real estate agents. They go through their daily schedule and take advantage of their office time to review listings and schedule house visits. Customers are accompanied by real estate agents to a variety of property locations throughout the day to give them tours and share information about the neighborhood or surrounding region. When they get back to work, they draft contracts and look for houses that satisfy the requirements of their clients.
What characteristics distinguish an excellent real estate agent?
An outstanding real estate agent is kind and willing to help others. When these qualities are united, real estate agents are better able to establish positive relationships with clients and win their continued business. A good real estate agent is also enthusiastic about local real estate and market trends, which enables them to provide clients who are buying or selling houses with insightful advise.
To whom does a real estate agent report?
If they work for a real estate business, a Real Estate Agent normally reports to a Realtor. Based on the Realtor's timetable, they are assigned certain chores or client assignments. Similarly, for career assistance, Real Estate Agents may report to a more Senior Real Estate Agent. In order to satisfy their client's expectations and grow their business, Real Estate Agent also reports indirectly to them.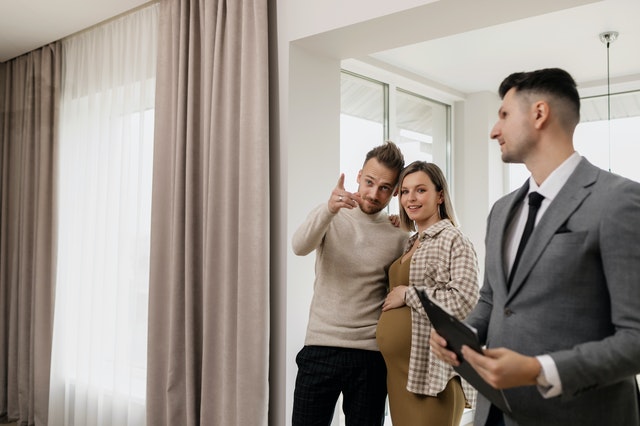 Now that you already know the answer to the question: "What does a real estate agent do" have your own plan to start a career as a real estate agent. However, becoming a successful real estate agent will challenge you a lot.
The ability to believe in the product is the most important requirement for a real estate agent. Only when the owner feels there is a market for the item and that it is actually salable may it be sold. Real estate agents may perform better and be more productive if they have the ability to believe in a product since they can increase the likelihood that future transactions will be profitable.
Additionally, the position requires a friendly disposition. A real estate agent should have great communication skills as well as the ability to communicate with clients, whether they are buyers or sellers. To persuade them that he or she deserves their trust in the decision-making process about the property to be sold or acquired, they must believe all that he or she says.
If you're interested in this job, you can read more about How to become a real estate agent 
FAQs
Are real estate agents worth it?
Is it worth hiring a real estate agent? If you've been considering buying a property without the assistance of a real estate agent, you might be wondering if it's worth it. After all, a real estate agent isn't always necessary when buying or selling a home. A commission of 5% to 6% of the sale price is given to real estate brokers. That means if you sell your home for $250,000, your agent might earn up to $15,000 in compensation. Most people, on the other hand, think that real estate agents are well worth the little commission fee.
How do I find the right real estate agent for my situation?
Begin your search for the perfect real estate agent by seeking recommendations from friends and relatives. Examine agents in your region, check reviews, and interview several prospects. Look for someone with relevant expertise, a proven track record, and excellent communication skills. Trust your instincts and work with an agent who knows your requirements and objectives.
Conclusion
A real estate agent can help you navigate the complicated world of purchasing or selling property. They use their expertise, market knowledge, and negotiating skills to help buyers locate their ideal houses and sellers maximize the value of their property. Real estate brokers play an important role in ensuring effective and easy transactions, from property research through contract administration. These specialists provide continuing assistance by leveraging their knowledge and dedication to customer satisfaction.
That's all about What does a real estate agent do? A real estate agent's incentive to keep working increases as they gain experience. Clients are difficult to come by. To be successful as a real estate agent, it's essential to take a lot of time and effort.