If you want to buy and sell real estate in New York, you will need a license, whether you want to be a real estate agent or broker. To become an agent or a broker, you must be at least 18 years old, undergo specific real estate coursework, pass a test (or two, depending on the license), and submit to a criminal background check.
Which type of license is best for you? A real estate agent and a real estate broker differ mostly in terms of years of experience and education. For starters, an agent must work under the supervision of a certified broker, whereas brokers can work for themselves and/or recruit agents. In order to become a broker in New York, you must complete extra courses and work as an agent for at least two years.
Obtaining your New York real estate license may be difficult, but RealEstate-Prep is here to help you with every step if you don't know how to become a real estate agent in New York. Reading to discover the five steps you'll need to do before beginning your real estate professional in New York.
What Are NY Real Estate License Requirements?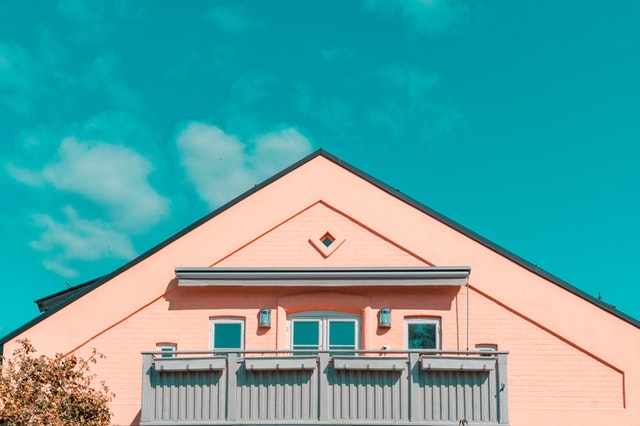 In New York, there are two types of licenses, and the requirements differ based on which one you have. In New York, for example, a real estate agent (sometimes known as a "salesperson") is allowed to handle real estate transactions but must operate under the supervision of a certified broker. A broker, on the other hand, can run their own company and hire other agents to help them out.
License requirements for agents:
You must be at least 18 years old and have either a four-year college degree in real estate or 75 hours of real estate courses from an approved provider (valid for eight years from the date finished) to register.
The final test must be passed.
Background checks and fingerprints are required.
A broker's sponsorship is required.
License requirements for brokers:
To apply, you must be at least 20 years old.

Working as a general real estate agent for at least two or three years is required.

A four-year college degree in real estate or 120 hours of real estate study from an accredited source is necessary.

The final test must be passed.

Background checks and fingerprints are required.
A word about background checks: Any criminal convictions must be mentioned on your agent or broker application. A conviction may or may not disqualify you depending on the offense. If you fail to declare a conviction, even if it is for a minor offense, your application will be denied immediately.
How Do I Get My NY Real Estate License? – 5 Steps

To obtain a New York Real Estate Salesperson License, you must meet the following qualifications, according to the New York Department of State (NYDOS).
Step 1: Complete 75 hours of pre-licensing education that has been approved
To begin, you must complete an authorized 75-hour NY Pre-Licensing Salesperson course.
If you hold a bachelor's degree in real estate from a university or a current license in another state but want to work in New York, please visit the Department of State's Division of Licensing website to learn more about the education and test requirements for your circumstance.
Step 2: Pass the final test for the course
You will take a course final exam once you have completed all of the course materials. 70% is the minimum passing grade. Certificates of completion have an eight-year validity period and must be utilized to get a license; otherwise, they will expire and must be retaken.
One of these courses will not expire once applied to a license and can be used to upgrade.
You must book an appointment with a proctor ahead of time since the final test must be taken in the presence of a proctor.
Step 3: Pass the real estate salesperson test in New York
This multiple-choice test, based on the 75-hour Pre-Licensing program, will take 1.5 hours to complete.
If you need assistance passing your New York real estate test, we also provide the materials for you to take our free Real Estate practice exam and gain the needed knowledge and skills.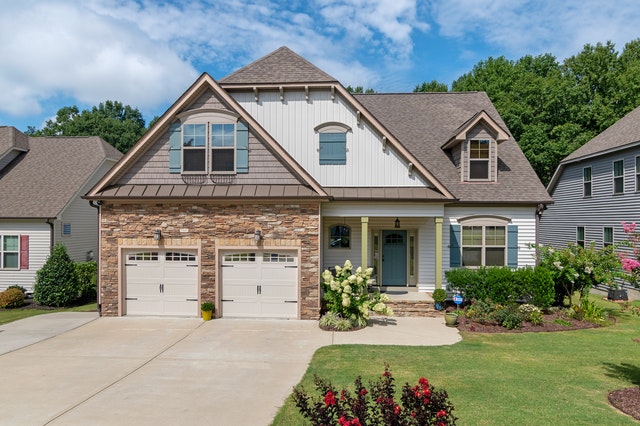 Step 4: Choose a sponsoring broker
You must be sponsored by a current and active New York broker to obtain a license. Finding the appropriate broker to work with is crucial since this individual will be your mentor as you embark on your new real estate career.
Here are some things to think about when you begin your search:
What are their local and national reputations?
What type of real estate agents do they want?
Are they digitally savvy and use up-to-date systems?
What strategies do they employ to educate and train their agents?
Is a commission scheme in place?
Do they have any benefits?
Do they provide leads and marketing materials to their agents?
Is it feasible for the brokerage to grow?
Step 5: Fill out the application for a real estate license
Complete your application using accessory after passing the New York Salesperson Real Estate test and finding a sponsoring broker.
FAQs – How To Become A Real Estate Agent In New York
How long does it take to get your real estate license in NY?



Being a real estate agent at the salesperson level in New York is expected to take four to six months from start to finish.
Because of the extra criteria, the process of becoming a broker may take a bit longer: 120 hours of real estate coursework (rather to the 75 hours necessary to become an agent), as well as two years as an agent or three years in the bigger real estate industry. Real estate brokers in New York are among the highest paid in the country, with an average annual pay of $87,938.
Read more>> How Long Does It Take To Get Real Estate License?
How much does it cost to get a real estate license in NY?
It is not unreasonably expensive to work as a real estate agent in New York. After everything is said and done, an aspiring agent will spend $500 to $1,000 to earn their license, but a broker will pay $950 to $1,450.
The costs are divided as follows:
The cost of pre-licensing exam preparation for agents can range from $379 and $909.
Brokers should budget $349 for the additional education hours, with few exceptions if you've taken qualifying college courses for both licenses.
A broker application will set you back $155, whilst an agent application would set you back $55.
Every two years, the same amounts of renewal expenses are charged.
Both licenses include $15.9 in test costs and $50.10 in fingerprinting expenses.
further fees may apply for organization memberships, office space, further training, and requests for exemption from certain regulations.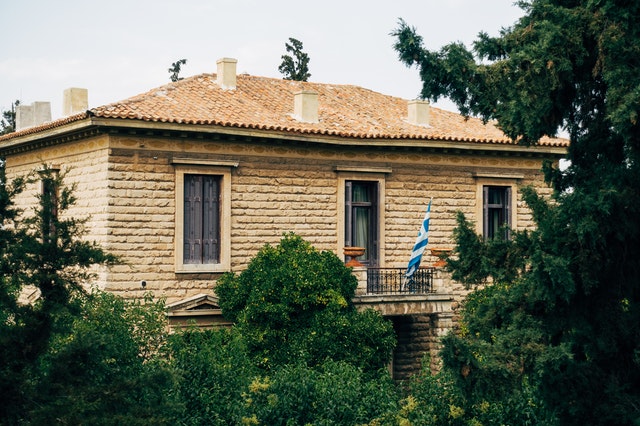 Can I use my NY real estate license in other states?



Among the nine states with reciprocity agreements are Arkansas (broker only), Colorado (broker and associate broker alone), Connecticut, Georgia, Massachusetts (broker only), Mississippi (broker only), Oklahoma, Pennsylvania, and West Virginia. Despite the fact that the qualifications and eligibility vary widely, all candidates must have a current license from their home state that was issued within six months of requesting to practice in New York.
Can you get your NY real estate license online?



In New York, you may apply for a real estate license either online or by mail. In New York, the accessory License Management System allows you to quickly access the online alternative. To schedule your test, you must first create an access account, regardless of whether you submit a paper application or use the online alternative. While most candidates wait until they have finished all of their courses before arranging a test, you may schedule one at any time. Even if you pass the exam, you must still complete all required training before receiving your active license.
How many hours is the NYS real estate exam?
You will be able to select from 11 official test venues around New York State using your login account. Everything you need to know, including your confirmation and exam results, is available on the website.
The agent test includes of multiple-choice questions that must be completed in 90 minutes. In addition to English, the test is available in four other languages: Spanish, Korean, Russian, and Chinese. The broker test, which is also multiple-choice, takes two and a half hours to complete since it covers more subject.
Pass/fail exam results will be uploaded to your access account as soon as they become available. Your test results are valid for two years if you passed. You can retake the exam if you failed the first time (with additional fees). To help you get ready for your coming exam, we have released this NY real estate practice exam with hundreds of practice questions. Let's check it!
How to apply for NY real estate license?
You can apply for your license by mail or online using your access account once you have finished the required curriculum and passed the test. Before an agent may be licensed, they must have a supporting broker on their application.
How often do you need to renew your real estate license in New York?



Real estate licenses in New York are valid for two years and must be renewed online. The state will notify you around 90 days before your renewal date.
An agent license renewal will cost $55, while a broker license renewal will cost $155. If your license has expired, you can renew it for up to two years before having to retake the test.
Is Post-Licensing Education Required in New York?
In the two years preceding renewal, New York real estate agents must complete 22.5 hours of authorized continuing education training, including three hours on fair housing and/or discrimination. Brokers must follow the same regulations as agents.
What are particular points to consider about the NY real estate license?
New York has a variety of laws and regulations governing real estate agents and brokers, all of which are included in a 46-page document aimed to protect the public from any illegal activities.
Homestead laws, which protect small property owners, and lease and rental agreement constraints, which include rent control requirements, are examples of property and real estate rules that every agent and broker should be aware of.
Read more>> How To Become A Real Estate Agent In Texas?
Conclusion
Every day, more real estate agents in New York choose to advance their careers by obtaining a broker's license. You now know how to become a real estate agent in New York. You may create your brokerage, recruit a team of agents, and eventually develop your business by becoming a broker. Good luck!