You may have more in common with a real estate investor than you know if you enjoy following market trends, reading renowned real estate sites, or binge-watching HGTV. Maybe you've been thinking about a career in real estate for a while but haven't taken the jump. Perhaps you've even gone close to putting an offer on a home, but the transaction fell through because you were frightened to act. If any of the above statements apply to you, wholesale real estate, often known as real estate wholesaling, maybe the answer.
Wholesale real estate is a great way to get started in the real estate market. The procedure, like every new business prospect, has both pros and cons. RealEstate-Prep will show you right now!
What Is Real Estate Wholesaling?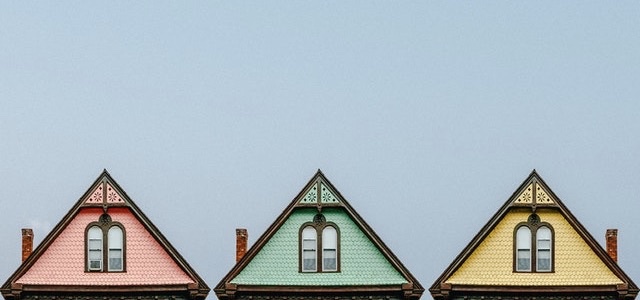 Real estate wholesaling occurs when an individual, known as the "wholesaler," purchases a contract from a property seller and assigns that contract to an eventual buyer. Instead of purchasing the property, the wholesaler uses the owner's temporary contract to sell it on their behalf. Wholesalers make money by charging a charge for each transaction, which is usually a percentage of the total cost of the property.
These are often dilapidated residences or off-market dwellings. The existing owner no longer requires the property and is unwilling or unable to devote the time and effort necessary to prepare it for a standard sale. Instead, they pay a wholesaler to locate their end buyers.
End purchasers are often real estate rehabbers or other investors who do not want to spend time locating and haggling with sellers. Wholesalers earn money by assisting real estate investors in finding and closing new agreements.
What Is The Goal Of Real Estate Wholesaling?
Wholesaling real estate is a good option for individuals who are ready to put in a lot of effort. While it is largely risk-free, wholesaling necessitates a great deal of study and effort in order to gain a profit. A wholesaling firm may be difficult to run since you must be able to spot properties that are being offered for far less than market value, make arrangements with sellers, and find cash buyers prepared to acquire such properties.
To be successful in wholesaling, you must be ready to put in the time and effort necessary to build strong lead lists, as well as network and curate your wholesale buyer list over time. Those who are ready to master the process in this way will undoubtedly receive the benefits of wholesaling real estate.
The goal of real estate wholesaling is to sell the house to a buyer before the original homeowner's contract expires. This means that no money is exchanged between the wholesaler and the supplier until the wholesaler finds a consumer. So, how does a wholesaler profit? He gets money by locating a buyer who is prepared to pay more for the house than the buyer has agreed to pay. The difference in price, which is paid by the buyer, is the profit that the wholesaler keeps.
Wholesaling real estate is great for those who wish to enter into the company but lack the financial means to do so. One of the nicest things about being a wholesaler is that you don't need to attend a course, pass an exam, or obtain a real estate license. Wholesaling might be a good fit for you if you have good people skills and are patient.
The Pros And Cons Of Wholesaling Real Estate
The Pros Of Wholesaling Real Estate
You're undoubtedly thinking about the benefits of wholesale real estate now that we've defined it and studied how it works. Here are three advantages of property wholesaling:
Profits can be made in a shorter period of time.
Immerse yourself in the real estate sector.
Suitable for those with low funds and credit
1. Make Money In Less Time
If you do your homework and educate yourself on the process, wholesaling may be a highly profitable company. Because it needs little to no personal resources or experience, wholesaling is ideal for beginning investors. If your offer is approved, you may seal the purchase and receive your check-in 30 to 45 days or fewer.
Consider this: You make contact with a motivated seller whose property is estimated to be worth $125,000 after repairs. (Here is our information on how to calculate ARV). Your $100,000 below-market offer is accepted, and you place the home under contract. You locate a buyer, ask for $115,000, and finalize the transaction with your own attorney or title firm. This implies you've just made $15,000 in a relatively short period of time, and the transaction benefits both you and your customer. Don't forget to add your buyer's information to your buyer's list since, presuming your original transaction went well, they may wish to do business with you again in the future.
2. Learn About The Real Estate Market
Wholesaling is ideal for newcomers since it immerses them completely in the real estate sector in a short amount of time. You will learn marketing, negotiating, organizing, and getting the necessary legal papers with the correct training and education. A wholesale deal, according to Peter Beeda of fhalend.com, "combines many aspects of other types of real estate transactions you would encounter throughout your investing career." With a few wholesale agreements under your belt, you'll know what to look for and what to avoid in offers.
3. No Credit Involved And Little Cash Required
If a low credit score or limited access to finance has kept you from investing in real estate, wholesaling is a great option. Because you do not normally acquire the property, you can engage in a wholesale deal even if you have low credit. Instead, you are delegating the purchase contract to an end customer, who is responsible for doing credit checks and funding the transaction. However, there are certain disadvantages to investing in wholesale real estate. Next, learn more about the disadvantages.
The Cons Of Wholesaling Real Estate
Investors should be aware that any exit strategy will include risks and drawbacks, albeit the majority of these may be minimized. The following are some drawbacks of wholesale real estate investing that should be carefully considered:
Income might be volatile.
It is dependent on finding buyers.
It might be tough to keep a buyer's list up to date.
1. No Guaranteed Income
Wholesaling is not your normal 9 to 5 employment. Of course, there are benefits to being your own employer, but you are not promised a salary every two weeks. There are no health insurance or retirement benefits associated with wholesale. As a result, if you want to make real estate investing—particularly wholesaling—your full-time job, you must be the sort of person who knows how to handle your finances. If a deal does not go as anticipated, the greatest thing you can do is set aside "rainy day" money.
2. Difficulty Finding Buyers
A robust buyer list is essential for becoming a successful wholesaler. No buyer equals no contract in the world of wholesale. Furthermore, the manner your contract is drafted affects your own risk. If you are unable to locate a buyer, you may be required to return your seller, depending on the amount you put down in escrow. Before making a first offer to the seller, it is advisable to have a list of possible purchasers ready. This significantly reduces the chance of losing money. Furthermore, if potential purchasers learn that you are unable to close transactions, they will be less willing to do business with you.
3. Staying On Top Of An Organized Buyers List
Keeping an active buyer list is half the fight for running a successful wholesale business. After a few sales, you should have a reasonably good list of connections if you use the correct marketing. However, having such contacts is not enough. It is necessary to understand the various tastes of each buyer. If you know "Buyer A" favors turnkey rental homes, you will only approach him if you locate one that fulfills those requirements—that is, one that will take less maintenance and is in somewhat better shape. If you know "Buyer B" is a rehabber, you should only offer him houses that require extensive construction and are priced far below market value. Instead of presenting every property you come across to every contact on your buyer's list, just contact people you actually feel will find value in that home. You will win loyal customers by remaining on top of your contact list and personalizing your offerings to each individual's tastes.
How To Wholesale Real Estate In A Nutshell
While wholesaling real estate does not involve a considerable investment, it does necessitate that a distributor conduct the appropriate property research, network to identify suitable investors, and try to build a financial agreement that the investor would accept.
The steps involved in real estate wholesaling are as follows.
1. Conduct Research
Learn about the wholesale legislation in your state. Additionally, research the areas and neighborhoods where you intend to buy property.
2. Locate a Distressed Property
Look for properties that are advertised for less than the market value and owners who are eager to sell. Owners of foreclosures or liens on their houses may be willing to sell for less than the house is worth. These resources may be useful in locating such properties:
Networking groups for Multiple Listing Services (MLS), as well as online real estate auction sites
Social networking sites
Foreclosure properties
3. Do the Math and Due Diligence
Once you've found a property that meets your requirements, be certain that your wholesale real estate purchase makes financial sense. To begin, determine the property's fair market worth. Comparable properties sold in the region, occupancy rates, and cash-on-cash returns can all be useful. Then figure out how much any necessary repairs will cost.
This data will enable you to compute the post-repair value (the fair market value once repairs are completed). This allows you to compute the maximum permitted offer (the greatest amount you may offer for the distressed property while still profiting).
4. Contact the Seller
Explain your job as a real estate wholesaler and how working together can be a good option for them to sell their property. Describe the wholesale real estate deal in detail. Wholesale real estate transactions are completely legal (as long as state rules are followed) and there is nothing to fear.
5. Obtain a Property Contract
Present your offer to the seller and secure the property. Make sure your contract allows you to delegate the contract to another party. Include a provision in your contract that permits you, as the wholesaler, to withdraw from the arrangement if you are unable to locate a buyer before the contract expires. This reduces your risk.
6. Find a Cash Buyer
You must promote your contract to potential cash buyers once you've discovered the correct property and have a wholesale real estate contract in place with the seller.
Connect with possible investors by using your networking talents, both online and offline. You might also contact area realtors and inquire about previous cash acquisitions.
7. Reassign the Contract to the Buyer
It's time to seal the deal with the investor that best matches your wholesale real estate transaction. Terms and conditions must be agreed upon by both of you.Of course, as a real estate distributor, you want to be compensated for your efforts in locating distressed properties and putting the deal together.
Is Real Estate Wholesaling A Good Way To Make Money?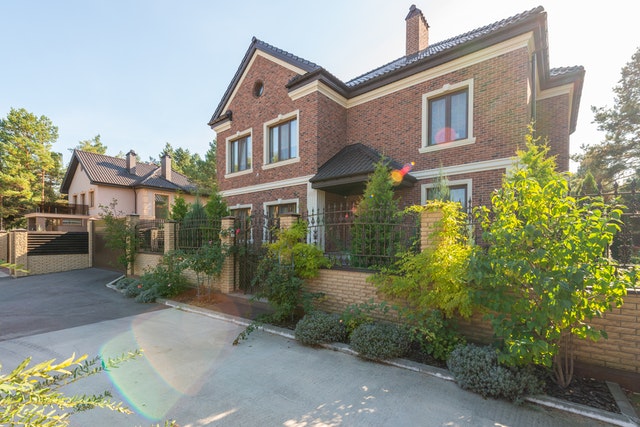 The advantages of wholesaling may be roughly divided into three things:
Learning about the real estate industry
Anyone interested in wholesaling real estate will quickly get immersed in the industry. Working with successful people who know how to use the right resources will teach you how to:
Seek out leads.
Create a trusting connection with a motivated seller.
Conduct thorough research on a property.
Comps, or comparables, are used to establish the current market value of a house.
Determine the after-repair value (ARV) of a home.
Make touch with real estate brokerages.
Find buyers and compile a buyer list of persons who can close on a property quickly.
And this is only a taste of what a wholesaler may tell you. You'll know what to look for and what to avoid after a few transactions.
Starting with a small amount of money
When it comes to generating funds to buy property, wholesaling forces you to be creative. Most investors will pay cash, use bank financing, or obtain a hard money loan to acquire a property. If you have bad credit and little money to put down for a down payment, it will be difficult to acquire a loan from a bank.
You don't have to worry about these constraints while you're wholesaling because you don't need good credit or cash to assign a contract to another consumer. You only need discipline and counsel, as well as a desire to put in the sweat equity, to generate capital at closure.
Making a lot of money in a short amount of time is possible
If you have a strategy in place, you should be able to make more money in a shorter period of time since you should be able to acquire more properties under contract.
Those who buy properties allotted to them from wholesalers usually do so to repair them. They'd have to wait a few months for the house to be renovated before they could sell it for a profit. Wholesalers must only wait 7 to 30 days from the moment they find a customer, or for as long it takes to close.
Read more>> What Does Pending Mean in Real Estate? A Comprehensive Guide
What Are The Challenges Of Wholesale Business?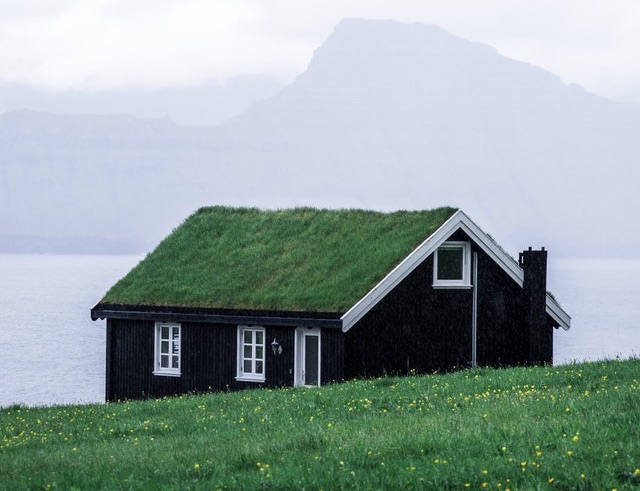 Improper Inventory Management
Inventory management is one of the most difficult issues a wholesaler faces. It is a never-ending cycle that begins with product acquisition and ends with mass sales to retailers.
Most firms' supply chains are characterized by two extremes: product scarcity and oversupply. Any product shortage fails to match customer demand and endangers your client base.
Overstocking raises the expense of upkeep. In reality, if the inventory remains in the warehouse for an extended length of time, this will be a reoccurring expense. To avoid this problem in the future, follow the steps below:
Identify old, quick, and slow items – The first step in inventory management is to minimize overstocking and understocking. When you know a product is in high demand and moving quickly, you can always hold stock of it. Offer discounts and reduce manufacturing or acquisition costs for slow-moving products. Also, be certain that you are not dealing in huge quantities with outmoded goods.
Streamline your delivery process by continuously monitoring the packing and transportation of items from the warehouse. Is the product easily available in the warehouse at the precise area where you need it when you need it? If not, make the necessary changes to minimize delays in your packing and shipping processes.
Keep track of when you need to repurchase a product – Determine the reorder level of a certain product. Determine the minimum inventory level that triggers reordering for a certain product. This guarantees that items are constantly in stock and that client demand is met.
Understand your minimum order quantity (MOQ) – Suppliers establish a minimum order quantity for a certain product that necessitates a higher manufacturing cost. Dealing with this type of goods as a wholesaler is difficult. Long-term storage of this type of commodity in a warehouse incurs additional expenditures. If you are receiving orders for this type of item in small amounts, create a pack of that item so that your customers may buy in bigger quantities. This will assist you in avoiding low-budget clients and increasing your profit margin.
Taking Liabilities for the Products
A wholesaler operates as a go-between for a manufacturer and retailers. Wholesalers do not make their own items. However, while shipping items from storage to retailers, a wholesaler must verify that the quality of the products is maintained.
Some environmental facts may have an impact on product quality. For example, if you are transporting dairy items, make sure that heat does not destroy them.
Follow the steps below to guarantee that quality items are provided to retailers:
Prepare a backup plan in the event that any damaged items reach merchants.
Prevent any unforeseen transportation variables, such as rocky roads, by making preparations.
Check to see whether you have poor storage management.
When merchants receive damaged items, they typically blame the wholesaler. As a result, as a wholesaler, you must take precautions to avoid losing your reputation due to incorrect product delivery.
Measurement of Product profitability
Wholesalers frequently fail to calculate a product's profitability. Some expenses may not be readily apparent. For example, the cost of people to move merchandise, storage, delivery, and transportation. Track these hidden expenses to determine product profitability.
Compare the production cost and selling price of items correctly to avoid a lack of awareness of the product's profitability. When calculating the selling price, including all other costs such as labor, delivery or shipping, and other hidden costs in addition to the production cost. Determine profitability based on product brands or categories. For example, there might be several goods under the brand "A." Now, calculate the entire profitability of brand "A," which necessitates the individual profit calculation of each product in the brand "A"
Dealing with Property Damage
Property damage is one of the most typical issues that wholesalers encounter. Property damage may occur as a result of the following factors:
Earthquake Fire Explosion
Flooding caused by heavy rain.
These unforeseen events might quickly deplete a wholesaler's inventory. Make an insurance plan and an emergency preparedness strategy to avoid property damage.
Imbalance in Supply and Demand
The imbalance of supply of products according to requirements has been a continual challenge for many business owners. A wholesaler accepts an order from a customer and places it with the supplier as part of the supply chain process. The provider then confirms a delivery date. The wholesaler gets items from suppliers and distributes them to clients.
However, the procedure becomes complicated when a consumer demands a certain set of items right once but the wholesaler is unable to provide them on time. This occurs when the supplier needs additional time to deliver items to the wholesaler. As a result, this mismatch causes overstocking or product scarcity.
How can a wholesaler overcome the distribution challenge?
Backorder a product – A backorder is an order for a product that cannot be fulfilled right now owing to a shortage of supply. A consumer requests a product, but you have none on hand. In this case, just backorder the product right away to meet the demand.
Maintain effective inventory management – Keep proper track of your merchandise that will be out of stock and that is abundant in storage.
Understand your suppliers – Sort your suppliers by quality and lead time. This supplier rating can assist you in selecting a source in an emergency.
Not Adapting to the Technology
The wholesale business is undergoing enormous upheaval as a result of many market considerations. Many contemporary wholesale organizations are using enterprise technology to overcome these difficulties, while certain distributors have been identified as laggards in adopting new technology.
To be competitive in the wholesale market, you must adapt to emerging technology. Adapting to these technologies may necessitate some expenditure, but it will undoubtedly aid in the development of a greater profit margin for your company. Assume you have a Shopify-powered online wholesale store. Your order procedure may be simply solved with a wholesale or bulk order app. Here are a few other technologies for wholesalers:
Manage your supply chain, customer connections, and finances with effective enterprise resource planning (ERP) software.
Use ideal inventory management software to track your individual inventory expenditures.
Install a one-click bulk order application on your online business if you sell several product versions.
Improving Business Growth
Every company desires quicker development. Slower development owing to a lack of contacts and company expansion is one of the most difficult difficulties in the wholesale sector.
What should you do to boost the growth of your wholesale business?
Expand globally – Reach out to more customers and don't limit your interactions to a few stores. Do not reuse contacts that were collected many years ago. Make contacts both locally and globally.
Get an online store – In today's digitalized world, it's tough to confine your brand identification to your workplace. Investigate new platforms for connecting with more people. Create an online presence by getting a website and allowing buyers to discuss your items on your website.
Create a strong email list – Email marketing is an excellent approach to selling your items. Learn how to build an effective email list to help your marketing efforts.
What Are Common Myths About Wholesaling?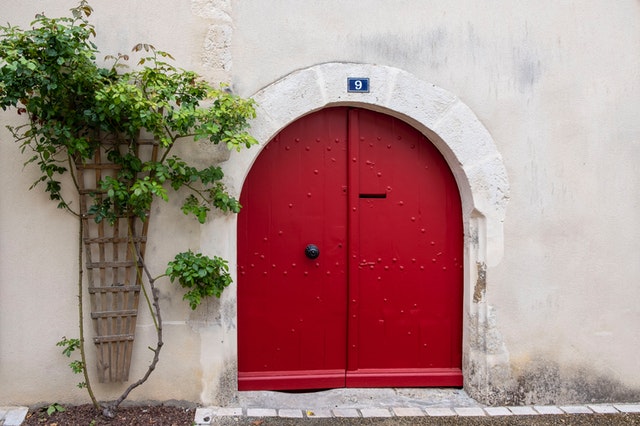 1. Wholesaling Is ONLY for No Money Investors
This could not be further from the truth. Although the barrier to entry is low, the barrier to sustainability is substantial.
How many individuals have you seen start out as wholesalers only to fail miserably? Many of the folks I speak with have not closed a single contract. However, a prevalent misconception is that wholesaling is a beginner-friendly investment approach.
2. Wholesaling Is a Side Hustle
As a new wholesaler, this approach will not serve you well. Many people begin by thinking, "I'm going to do this as a side hustle to help me get to my goal of becoming a'real' real estate investor." Best of luck with it!
If you think of wholesaling as a side hustle, she'll take you all the way to the bank. Wholesaling will offer you a lot of knocks and bruises, as well as a black eye or two, but those that are committed and committed to the approach will experience a lot of success. Many investors wholesale hundreds of deals every year.
What I mean is that you will receive out of it what you put into it. You will receive part-time outcomes if you put in the part-time effort.
Read more>> Bundle Of Rights In Real Estate – The Comprehensive Guide
3. Wholesaling Is Inferior to Flipping
After many years of giving flippers with bargains, I am beginning to notice a trend of flippers turning to wholesalers. I asked a friend who used to purchase deals from me why he started wholesaling. His response was simple: "Little risk with good upside."
Other flippers are attempting to transition to wholesaling in order to locate their own bargains. I can literally hear the flippers saying, "Wholesalers take all the profit."
They are converting because they feel it is simple to land agreements. They quickly realize how difficult it is for us to find those discounts.
However, some do make the shift successfully. And it's a no-brainer for them once they've closed a few $30,000, $40,000, or even $100,000 sales and realize the profit potential. "Welcome to my world," I say.
4. Solely Focus on 'Easy Button Buyers'
Every wholesaler makes this error, especially at the start. When you finally locate a buyer that is prepared to close on one of your transactions, you send them future deals without offering them to other buyers. This is known as the "easy button buyer" blunder.
We are programmed to make this mistake—everyone speaks about finding a buyer who is prepared to guide you first. Let's pretend this mentor is a cash buyer. They tell you exactly what they want in a certain region, and you find it for them. And when you've done it once and made $5,000, shouldn't you just rinse and repeat? After all, that's what we're taught.
Incorrect!
This is what I recommend: After you've closed your first transaction, you'll know what a deal looks like. The figures are now (or should be) clear to you. You're already familiar with the region, so make use of that.
We make the error of returning to the original customer, proposing the bargain, and asking, "What would you buy this for?"
That is known as reverse wholesaling. You end up cutting yourself short. Remember that supply and demand is one of the most important business laws. You have the supply, and there is tremendous demand in numerous places. Your first buyer could pay you another $5,000 in assignment fees, but if you open the sale out to additional investors, you might collect $8,000.
This is a common blunder. I've done it, and many others have as well. You are doing yourself a disservice by not marketing to all possible consumers.
These are just a handful of the myths that many new wholesalers think can wreck their business. Do not allow that scenario to occur to you!
Conclusion
As a wholesale real estate, the most critical item to have is a contract or purchase agreement. This is what permits you to support yourself. It may be worth it to invest and have a competent real estate attorney draft a purchase agreement that you may use to protect yourself if someone tries to acquire the house straight from the seller behind your back. This is especially true if you can lock up many wholesale properties at the same time. That deal will not go through until you have the correct contract signed.
If you wish to obtain a license, let's take our Real Estate practice test because practicing is considered an important role in the success of your exam on the first try.