You may have more in common with a real estate investor than you know if you enjoy following market trends, reading renowned real estate sites, or binge-watching HGTV. Maybe you've been thinking about a career in real estate for a while but haven't taken the jump. Perhaps you've even gone close to putting an offer on a home, but the transaction fell through because you were frightened to act. If any of the above statements apply to you, wholesale real estate, often known as real estate wholesaling, maybe the answer.
Wholesale real estate is a great way to get started in the real estate market. The procedure, like every new business prospect, has both pros and cons.
What is real estate wholesaling?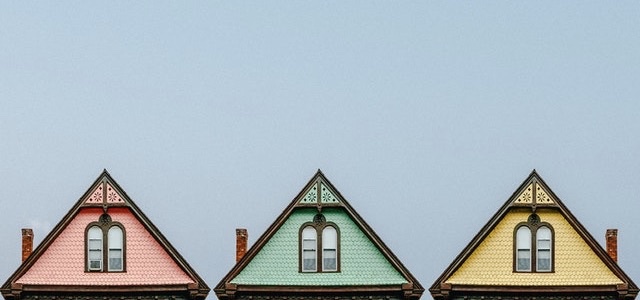 The process by which a 'wholesaler' gets a contract from the property's seller and assigns that contract to an ultimate buyer is known as wholesaling real estate. Wholesaling is a great option for individuals to come into the real estate investing business and is regarded as one of the greatest short-term investment ideas. This is because getting started in wholesaling does not need significant financial investment. Beginners might benefit from wholesaling since it allows them to quickly learn about the real estate industry and obtain valuable negotiation skills.
A wholesaler can make money by finding properties that are being sold for less than market value, negotiating with the seller, and then transferring the purchase contract to another buyer. They make money by charging a wholesale charge, which is usually a percentage of the total property cost. End buyers are typically real estate rehabbers or other investors who don't have time to seek bargains or negotiate with sellers. Wholesalers earn money by acting as a go-between for real estate investors, helping them identify and close deals. However, there are a few factors to keep in mind in order to be successful in wholesaling, which will be discussed next.
What is the goal of real estate wholesaling?
Wholesaling real estate is a good option for individuals who are ready to put in a lot of effort. While it is largely risk-free, wholesaling necessitates a great deal of study and effort in order to gain a profit. A wholesaling firm may be difficult to run since you must be able to spot properties that are being offered for far less than market value, make arrangements with sellers, and find cash buyers prepared to acquire such properties.
To be successful in wholesaling, you must be ready to put in the time and effort necessary to build strong lead lists, as well as network and curate your wholesale buyer list over time. Those who are ready to master the process in this way will undoubtedly receive the benefits of wholesaling real estate.
The goal of real estate wholesaling is to sell the house to a buyer before the original homeowner's contract expires. This means that no money is exchanged between the wholesaler and the supplier until the wholesaler finds a consumer. So, how does a wholesaler profit? He gets money by locating a buyer who is prepared to pay more for the house than the buyer has agreed to pay. The difference in price, which is paid by the buyer, is the profit that the wholesaler keeps.
Wholesaling real estate is great for those who wish to enter into the company but lack the financial means to do so. One of the nicest things about being a wholesaler is that you don't need to attend a course, pass an exam, or obtain a real estate license. Wholesaling might be a good fit for you if you have good people skills and are patient.
Wholesale real estate in a nutshell
Real estate wholesaling is a simple concept. Let's say there's a homeowner who wants to sell their home. However, because the property is in poor condition, it will be difficult, if not impossible, to sell it for its full market worth. Instead of rehabilitating the house themselves, the homeowner may choose for a wholesale deal with a later investor. The homeowner may agree to a wholesale contract with a wholesaler if they can't afford or don't want to make the improvements.
The wholesaler will have the right to purchase the property at a certain price under the terms of the contract (often lower than market value because of the work needed to rehab). The wholesaler will then locate an end buyer ready to spend somewhat more than the initial contract and transfer their rights to purchase the property to the new investor. Remember that the wholesaler is selling the right to acquire the property, not the property itself.
Going through a hypothetical example of a wholesale transaction is an easy approach to see how a wholesaler could operate:
As the wholesaler drives about, he notices a house that appears to have been abandoned and is in disarray

The wholesaler jots down the address in order to locate the troubled property's owner

When the wholesaler returns home, they search up the address on the local county tax website to see who owns the property

The wholesaler calls the property owner after they know who he or she is and learns that the owner wants to sell the property for $60,000

The seller is willing to sell the property for $50,000 based on the wholesaler's research and after some negotiating

The property is currently under contract for $50,000 with the wholesaler

Rather than purchasing the property himself, he contacts some of his cash customers, who are ready to pay $55,000 for the contract from the wholesaler

The wholesaler agrees to transfer the contract he has with the seller to the cash buyer, and at closing, the seller receives $50,000, the wholesaler receives $5,000, and the buyer receives a property that is ready to fix up and resell for a profit.
The wholesaler acted as a sort of middleman in the transaction. He was able to put the house under contract for less than market value and then assign the contract to a buyer who will be able to resell the property for a much higher price when they fix it up. Because he was able to acquire the contract below market value, the wholesaler was able to earn the $5,000 spread.
Is real estate wholesaling a good way to make money?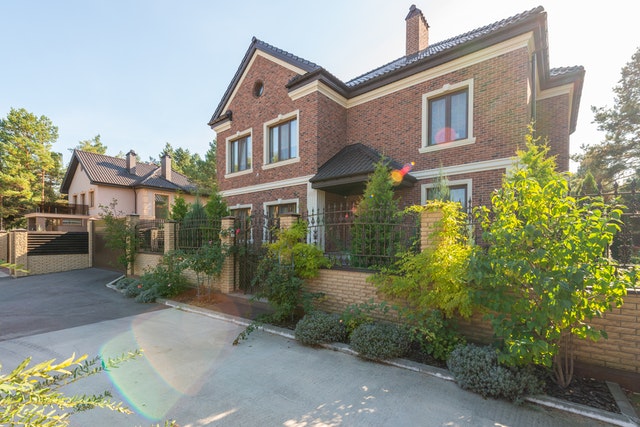 The advantages of wholesaling may be roughly divided into three things:
Learning about the real estate industry
Anyone interested in wholesaling real estate will rapidly get absorbed in the sector. If you start by working with successful individuals who know how to use the correct resources, you can learn how to:
Look for leads

Build a relationship of trust with a motivated salesperson

Do due diligence on a property

Comps, or comparables, are used to determine the home's current market worth

Calculate a house's after-repair value (ARV)

Establish contacts with real estate brokerages

Find buyers and create a buyer list of people who can close swiftly on a property
And this is only a sample of what a wholesaler would tell you. After a few transactions, you'll know what to look for and what to avoid.
Starting with a small amount of money
When it comes to raising finances to purchase property, wholesaling pushes you to be resourceful. Most investors will purchase a property with all cash, bank finance, or a hard money loan. It will be difficult to obtain a loan from a bank if you have poor credit and a little amount of money to put down for a down payment.
You don't have to worry about those restrictions while wholesaling because you don't need strong credit or cash to assign a contract to another customer. To earn capital at closing, you just need discipline and advice, as well as the willingness to put in the sweat equity.
Making a lot of money in a short amount of time is possible
You should be able to generate more money in a shorter amount of time if you have a strategy in place since you should be able to obtain more properties under contract.
Typically, those who purchase homes assigned to them from wholesalers do so to fix them. They'd have to wait a few months while the house was being rehabilitated before selling it for a profit. Wholesalers only have to wait 7 to 30 days from the time they locate a buyer, or whatever length it takes to close.
Read more>> What Does Pending Mean in Real Estate? A Comprehensive Guide
What are the challenges of wholesale business?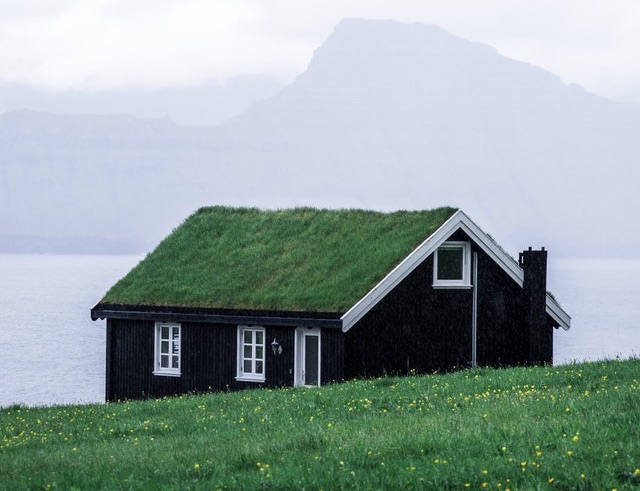 However, wholesaling real estate isn't all rainbows and sunshine. Working in this field might be difficult. Here are a few factors that make it difficult:
Not being able to find a buyer
For the wholesaler to be reimbursed, the buyer must acquire the contract from the wholesaler. When a wholesaler obtains a property under contract, the contract usually specifies a deadline for the wholesaler to locate a buyer and finish the deal. The wholesaler frequently pays the seller earnest money to demonstrate sincerity and trust in the wholesaler's ability to complete the transaction. Buyers will be hesitant or unable to negotiate a deal if the wholesaler has the property under contract for an excessively high price or is greedy and tries to expand their spread.
Income is unpredictably variable
Wholesaling is not a nine-to-five job where you get paid every two weeks. There may be months when you don't make any money. When you initially start your wholesaling business, you must be persistent and meticulous with your funds until your first assignment is completed and closed. Once this occurs, it's a good idea to set aside a portion of the earnings for a rainy day — or just in case another purchase takes a few months to close.
Negative stigma from bad apples
Some people aspire to be wholesalers without first learning the ropes, and they may engage in unethical behavior that casts a negative impression on wholesalers in general. The distinction between a lawful business agreement and an illegal transaction might be as simple as advertising that you have a property for sale rather than advertising that you are selling your stake in a real estate contract.
What are common myths about wholesaling?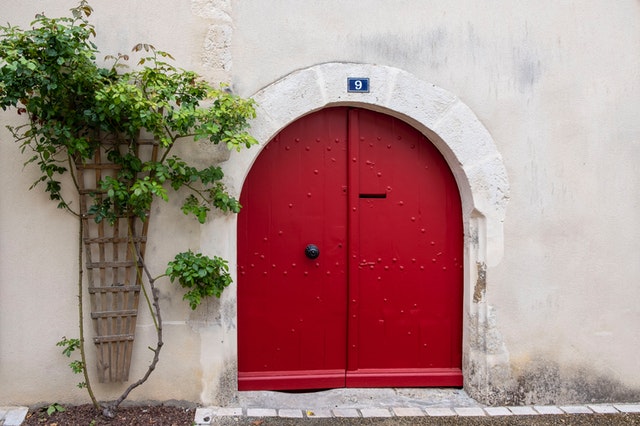 1. To become a wholesaler, you don't need any money.
This is untrue. To begin discovering motivated sellers and other leads, you'll need specific programs and marketing materials. Once you've located those leads, you may need to pay for services that can assist you in locating the owner's contact information. Not to mention the cost of hiring a mentor to assist you with your first deal. While it's possible to find your first wholesale deal for nothing, it's quite unusual.
2. To wholesale houses, you must either have a real estate license or be a real estate agent.
This isn't correct. To start wholesaling distressed property, you don't need a license. All you'll need is a motivated seller, an assignment contract, a buyer searching for an investment property, and a reputable real estate firm to help you finalize the deal. It's worth noting that wholesale is prohibited in Illinois, Oklahoma, and Virginia.
Read more>> Bundle Of Rights In Real Estate – The Comprehensive Guide
3. People are abused by all wholesalers.
While there are some bad apples in the business, there are many situations where a wholesaler helps a family escape foreclosure and bad credit by offering a way out of a bad situation and the option to relocate with a few thousand dollars.
As a wholesale real estate, the most critical item to have is a contract or purchase agreement. This is what permits you to support yourself. It may be worth it to invest and have a competent real estate attorney draft a purchase agreement that you may use to protect yourself if someone tries to acquire the house straight from the seller behind your back. This is especially true if you can lock up many wholesale properties at the same time. That deal will not go through until you have the correct contract signed.
If you wish to obtain a license, let's take our Real Estate practice test because practicing is considered an important role in the success of your exam on the first try.