"What is the average real estate agent salary?" If you're considering a career change to real estate, you might be wondering. Planning ahead of time to figure out how much you'll make before starting a new job can help you figure out how much to save and how to manage your budget during the shift.
Here's an overview of real estate agent salary as well as other relevant information. Let's get started!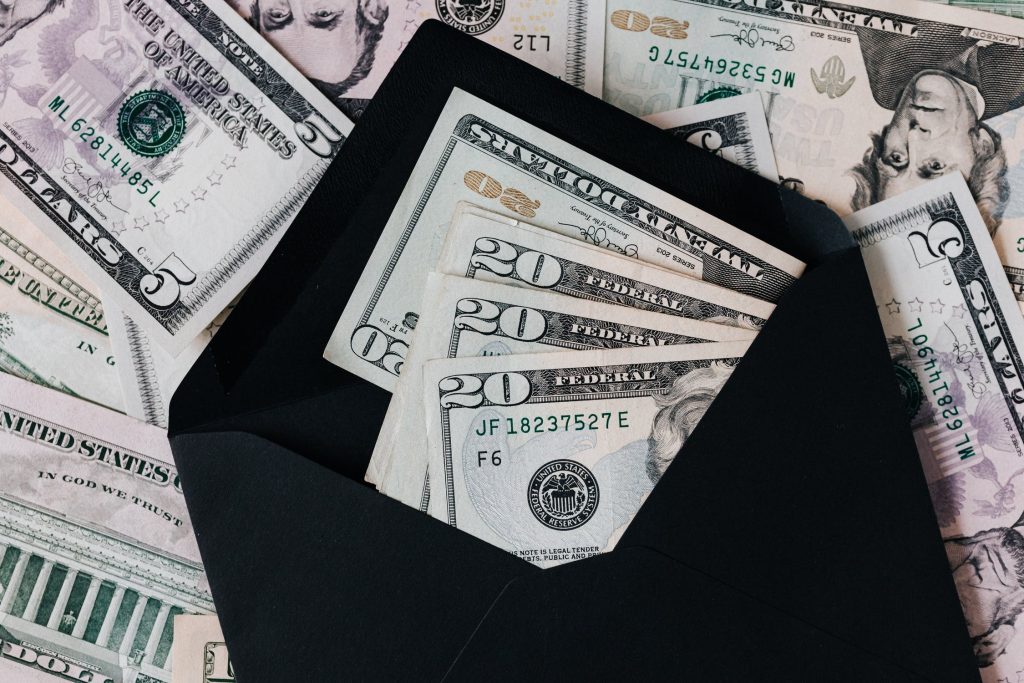 How much does real estate agent make a year?
A real estate agent's average yearly pay in the United States is $94,031. The real estate agent salary per month is $6,658. Meanwhile, the real estate agent salary per hour is $39.85.
Besides real estate agent income, agents are paid by commissions given directly to brokers after successful house transactions. The normal fee is 5% to 6% of the home's listing price, however, it can range from 1% to 10% depending on the exact arrangement.
Do real estate agents make good money?
The salary of real estate agent is not calculated on an annual or hourly basis. Most agents, on the other hand, get money only after a house has been sold. This money comes in the form of a commission, which is a percentage of the sale price of the house. As a result, a real estate agent's income is determined by the sale price of the homes in which they work.
The typical commission charged by agents is estimated to be 5-6 percent by both the National Association of Realtors and Redfin. That's a lot of information. According to Zillow, the median sale price of a home in the United States in May 2023 was a little over $287,000 dollars.
On a property selling for $287,000, a 6% commission would be $17,220. A realtor might earn $8,610 on a property transaction even after a 50/50 commission split. And, at the top end of the market, the statistics must make even the wealthiest individuals cry. A homeowner selling a $50 million estate in Manhattan or Beverly Hills would be signing $2.5 million or $3 million commission cheques (through tears).
But, before you decide to start your new job as a real estate agent, keep in mind that not every real estate expert works in New York or California, and not every real estate transaction is worth $700,000.
Do buyers ever pay real estate commission?
For house purchasers, there's some good news: The commissions for real estate agents are usually paid by the seller.
If you're looking to sell, the news isn't so good. Buyers who are smart will frequently hire their own "buyer's agent." This may be beneficial since it provides you with a competent professional who is completely on your side and who possesses skills, competence, and knowledge (if you chose yours correctly).
Typically, both the seller's and the buyer's agents are paid for by the seller. Of course, one might claim that commissions are paid by the vendor using funds provided by the customer. As a result, the question of "who pays the entire commission" is contentious.
Buyers will not pay more to employ their own agency, regardless of how you look at it. If you don't have a buyer's agent, the seller's agent keeps the entire commission without representing you.
Also, rather than "fees," the ordinary real estate agent charges "commissions." That is, rather than being paid by the hour or for services performed, they are compensated for achievement.
So, if a deal falls through, they're unlikely to profit from it at all. This can lead to an agent getting lucky and making a lot of money on a simple and short transaction. But, at least as frequently, he or she receives little return for putting in a lot of work.
What percent commission do most real estate agents make?
The commission % is determined by a number of things. This might include the state of the local real estate market. However, the sum is frequently determined by a negotiation between the seller and the listing agent or the listing agent's agency.
To put it another way, the commission can be negotiated. Furthermore, some agents are ready to offer discounts, either as part of the listing agreement or later on. In fact, roughly three out of every five sellers receive a commission reduction from their agent.
In recent years, commission rates have been declining. This is mostly due to technological advancements. The MLS now syndicates the listing to real estate websites like Zillow and Realtor.com automatically. As a result, the job of a listing agent is simplified.
Discounts are offered for a variety of reasons. Let's say a customer sells one property and buys another using the same agent. The agent is more likely to provide a discount in this instance. Alternatively, suppose the house is in a hot market and is priced competitively. It's possible that selling will be easier. This may result in a discount.
What is dual agency in real estate?
The buyer's and seller's agents are sometimes the same individual. In principle, he or she represents all parties' interests equally.
This is referred to as a 'dual agency.' When one of these situations arises, a seller may be able to negotiate a lower commission fee.
Dual agencies, on the other hand, might create some clear conflicts of interest. Some agents find it difficult to fairly represent both sides, particularly during the deal's discussions and in the event of a disagreement.
As a result, in certain cases, agents have a legal need to be completely upfront with both parties about their duties and conduct. In Alaska, Colorado, Florida, Kansas, Maryland, Oklahoma, Texas, and Vermont, dual agencies are flatly banned.
What are the main duties of a real estate broker?
A real estate professional's role, whether operating on behalf of sellers or purchasers, is to maximize the benefits his or her client receives from the house transaction.
This is accomplished by agents having:
An in-depth knowledge of the local housing market as well as evaluation skills

Negotiation skills to obtain the best or optimal price for the consumer

Local market contacts who can help with rapid property acquisition or sale

It is necessary to have a solid grasp of legal and mortgage procedures.

When problems develop, troubleshooting abilities keep a transaction on course

Interpersonal skills focusing on the client that allows them to feel at peace and in control throughout the process.
Your agent, if you choose wisely, maybe really beneficial. Your agent should, ideally, have several years of expertise in the real estate market in your area. New agents, on the other hand, can bring a wealth of knowledge and skills.
You can read What does a real estate agent do? to understand more about the role of this job.
Are there different levels of real estate agents?
'Realtor,' 'broker,' and real estate agent' are all phrases that are sometimes used interchangeably. However, there are some significant distinctions between these specialists.
Realtor vs. real estate agent
Real estate agents and brokers are all Realtors. Realtors are not all real estate agents or brokers.
Realtors belong to the National Association of Realtors (NAR) (NAR). The Realtor trademark was created to prevent non-real estate brokers from claiming to be Realtors.
The NAR claims that its members have more knowledge (they must pass additional examinations) and are held to higher professional standards than other real estate brokers, which is true to some extent.
Real estate agent vs broker
A real estate agent is someone who has completed the required tests in their state and has been licensed to work as one. A real estate license is the lowest degree of certification required to permit the purchase and sale of real estate.
Each state has its own exam criteria and requirements for continuing education. Some states make it simpler to obtain a driver's license than others.
A real estate broker has gone above and above by passing additional tests. As a result, he or she should, in theory, have more knowledge and competence than an agent.
A broker is also more likely to hold a top position in a real estate agency, overseeing the actions of other agents.
If you are planning to obtain a real estate license, let's get started with our Real Estate practice exam to familiarize yourself with the questions as well as the format of the real test from that passing it the first time.
According to the Bureau of Labor Statistics, the national median income for a real estate agent in 2020 was $51,220. Real estate brokers, on the other hand, make around $10,000 more per year than sales agents, according to the BLS.
Read more: Real Estate Broker vs Agent: What're The Main Differences?

Why is a good real estate agent worth the money you pay in commission?

Having a real estate agent on your side as a buyer may make the home-buying process less stressful — and you may be able to find better homes or get a better deal than you would on your own.
It's a better approach for sellers to market their houses and attract more potential buyers.
It also helps to have a professional on your side who can assist you through the complexity of such a large real estate transaction, which is true for both sellers and buyers.
Buyer's agents put in a lot more effort in order to get paid. They frequently deal with a single buyer for several months. They show them many houses and make several bids before settling on one. As a result, the buyer's agent occasionally earns a little more than the seller's agent. Many brokerages that charge less than 6% will nonetheless provide the buyer's agent a full 3% commission.
Keep in mind that an agent's efforts are not always rewarded with a client. The BLS and other organizations do not include this unpaid labour in their national average income data. They do not receive a commission on every transaction. As a result, the costs of non-closing transactions must be incorporated into those that do. 6% may appear to be a large percentage. However, buyers get exactly what they pay for.
Alternatives to hiring a realtor or real estate agent
Many sellers consider real estate commissions to be excessive and want to avoid them. There are three basic ways to sell a house for a lower price:
For sale by owner

— At its most basic level, this may entail erecting a yard sign, printing and distributing leaflets, and informing everyone you know that your house is for sale. It's inexpensive and occasionally effective, particularly in hot real estate markets. However, there is a significant danger of undervaluing or overvaluing your house.

Flat-fee MLS listing by owner

 — The Multiple Listing Service (MLS) is an acronym for Multiple Listing Service. It's an internet tool that real estate professionals use to alert other agents and purchasers to the availability of a property. Owners can pay a flat cost — or a lesser flat price with a success charge on sale — to add their properties (which may also display on Realtor.com and Zillow).

Trimmed-down services

— For more basic services, some agents offer cheaper commissions. You may be given a menu to pick from — starting with MLS and progressing to more comprehensive levels of service — from which you can select what you want and how much you're ready to spend.
Are they more effective ways to sell? Many things will influence this, including:
What is the state of your local real estate market?

How good are you at estimating the worth of your own home?

How much time and effort are you willing to invest into locating a buyer?

How confident are you in your abilities to bring your transaction to a successful conclusion?
If you're confident that you can manage all of these tasks as well as an agent, go ahead and sell without one. Working with a real estate agent, broker, or Realtor, on the other hand, provides many individuals peace of mind that they're obtaining the greatest price for their house from the most qualified buyer.
How much does a Real Estate Agent Make? – FAQs
What Is the Process for paying real estate fees?
At the time of closing, real estate commissions are taken straight from the selling profits. The money is then sent straight to real estate brokerage businesses, who share it with the agents.
Is there a base salary for real estate agents?
The majority of real estate agents are paid only on commission. However, certain agents, such as those hired by Redfin, are paid a base wage plus incentives.
Is it required of you to pay your real estate agent?
Real estate agents are not paid directly by their clients. Brokers are paid a commission, which is deducted from the entire transaction revenues. After that, the money is shared between the agency and the agent.
Are real estate agents paid on a weekly basis?
Real estate agents are not compensated on a weekly basis. Instead, they are paid on the basis of the sales they produce. These commissions are shared between the agency and the agent and are paid when the transaction is completed.
When agreements are finalized, the majority of real estate agents receive commissions from brokers. The listing agent, the listing broker, the buyer's agent, and the buyer's agent's broker are frequently split among themselves from a single commission. The commission split received by a given agent is determined by the agreement between the agent and their sponsored broker.
It's a great time to get serious about selling your property and purchasing a new one, whether or not you utilize a real estate agent. Rates are still low, so buyers will be motivated, and you should be able to acquire financing for your new home.
We hope you found this information about real estate agent salary useful.