Real estate agents play an important role in the purchasing and selling of residential properties, and a successful career as a real estate agent may be profitable and rewarding. To work as a real estate agent, you must be licensed in the state(s) where you intend to work. One of the most important steps in getting your real estate license and becoming an agent is passing your real estate test. We offer our Real Estate study guide with its 8 sections to help you prepare for the test.
With our study guide for the Real Estate exam, you may dive into important real estate concepts. We've divided the guides into easy-to-understand sections so you may study all of them or only the ones you need.
Read our other articles and take our Real Estate practice exam right now to improve your chances of passing your real estate exam the first time.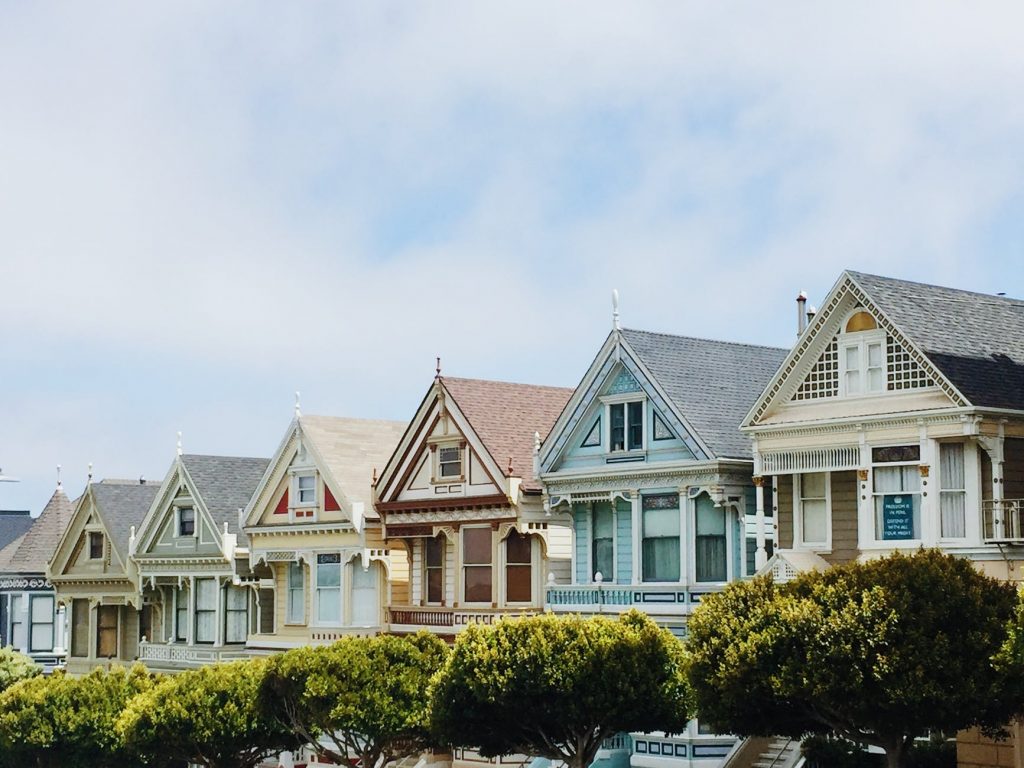 Laws of Agency and Fiduciary Duties
This section is all about how a real estate business works, both on a day-to-day basis and in terms of longer-term tasks and obligations. While local regulations may differ, we provide the essentials in most cases.
You'll need to grasp how brokers and salespeople collaborate, divide and share duties, and get paid on the exam. While the regulations in your state may differ, these connections are universal throughout the United States.
Contracts
The majority of the real estate business is handled by contract execution and agreement. This section will provide you with some of the fundamental knowledge you'll need to answer questions on the Real Estate Exam about contracts.
Contracts come in a variety of formats and sizes. They can both be written and spoken. Contracts can be a promise to do something or a promise to refrain from doing something. Certain contracts bind both parties legally, while others bind only one, and some contracts cannot be legally enforced by either side. We'll look at the many types of real estate contracts in this article.
Financing
The real estate industry is heavily dependent on funding. Before taking the Real Estate Exam, you'll need to know a lot of terms and rules, and this real estate license study guide will help you sort them out.
You don't get paid as a straight commission real estate agent until the deal is completed. To complete the transaction, the purchasers must raise the finances required to purchase their house. Real estate is rarely purchased with cash. Instead, purchasers take out loans. A real estate agent's role includes assisting his or her client in understanding the various forms of mortgages and lenders.
Practice of Real Estate and Disclosures
When working as a real estate broker, it's critical to understand how to manage a variety of mandatory disclosures in order to maintain your legal and ethics. This real estate study guide will assist you in navigating the numerous criteria and preparing for related questions on the real estate exam.
Even if real estate brokers aren't directly engaged in loan origination, it's crucial to be aware of some of the fundamental disclosures that must be made, especially if you're representing purchasers. We'll talk about mandatory disclosures—and what they mean—in this section. These will include disclosures provided when a loan is issued for the first time, particular disclosures for real estate, disclosures made when a mortgage loan is refinanced or assumed, and procedures for closed-end loans in which all funds are released at the time the loan closes.
Wanna get your Montana real estate license, let's take our free Montana Real Estate Practice Exam!
Property Ownership and Land Use Control and Regulations
When it comes to real estate, you'll need to be well-versed in the rules governing property and ownership. There is a lot of "legalese" in this part, so familiarize yourself with the ideas and requirements of legal property ownership before taking the Real Estate Exam.
Working in real estate is similar to working as a doctor or lawyer in that you give a professional service to the general public. Both the federal and state governments hold you responsible for knowing and adhering to real estate laws. Real estate agents who break the regulations risk being sued even if they make an innocent mistake. Always make sure you're up to date on the real estate legislation in the state where you operate.
Property Valuation and Financial Analysis
Property valuation and assessment are necessary for the real estate market to function. As an agent in this market, there are a few things you should be aware of. Our study guide covers the essential ideas and material of these areas that you'll need to know before taking the test. 
There is a significant difference between a property's price and its worth. That is why real estate financial analysis is so critical and crucial. We'll go through the dozens of items that go into generating a property assessment in this part, as well as how determining a property value is a combination of art and science.
Read more>> How Long Does It Take To Get Real Estate License?
Real Estate Participants, Mathematics and Scenarios Questions
Although you might not even need to use Math on a daily basis as a real estate agent, you should study for scenarios that need a complete understanding of real estate math topics. The following are some examples of Math principles that that real estate salespeople must understand:
Conversions of Measures: Conversions of measurements such as  linear measurements, area measurements, and volume measurements

Understanding The T-Bar Method or how to answer percentage issues are examples of fractions, decimals, and percentages

Real Estate Math Formulas: Math formulas assist you in solving difficulties that you would meet as an agent on a regular basis. The Gross Rent Multiplier (GRM) Formula, the Commission Formula, the Simple Interest Formula, the Loan to Value Ratio (LTV), and others are examples.
Transfer of Property
A deed is used to transfer real estate. Sign the document in front of a notary public and submit it with the county recorder's office, along with any additional paperwork necessary by your state. There may be several procedures involved in transferring ownership, ranging from the contract through the closing documentation. When it comes time to transfer ownership, the deed must be completed, signed, and notarized. The grant deed and the quitclaim deed are the two most common types of instruments.

Types of Real Estate Listings
There are six basic types of real estate listings; be sure you're familiar with all of them before the test!
Exclusive Agency Listing

Exclusive Right to Sell Listing

Limited-Service Listing Agreement

Multiple Listing Service (MLS)

Net Listings

Open Listings
Wanna get your Nevada real estate license, let's take our free Nevada Real Estate Practice Exam!
What Makes a Contract of Sale Valid?
As a real estate agent, you must be familiar with sales contracts. Offers and negotiations, contract parties' interests and identities, real estate descriptions, property price and payment, contingencies and special conditions of sale, settlement dates, and signatures will all be covered in this part.
When a seller and buyer exchange property in real estate, a formal contract of sale is required. While it is theoretically conceivable to exchange a property deed for payment, the buyer would be at risk. Contracts of sale ensure that each party understands what is expected of them, and they are also essential before any form of mortgage loan can be considered. A contract of sale is also known as an "agreement of sale" or an "earnest money contract" depending on where you reside. Regardless of the name, the goal is the same: to legally establish the conditions of a real estate sale. The following must always be included in the process of preparing and executing a contract of sale:
Negotiation and Offer

Identify the parties

Real Estate Description

Price, Payment, and Contingencies

Closing Date and Signatures
Read more about How to Study for Real Estate Exam to make a thorough study plan for your upcoming exam.
Obtaining a real estate license takes time and money, but it can help you find a satisfying position in the real estate business with potential for advancement. As a result, passing your real estate test is a critical step in obtaining your real estate license and becoming an agent. Simple things you can do to ensure you pass your real estate test with flying colors are listed in our Real Estate study guide for passing your real estate exam. However, many people believe they require further assistance with a detailed study guide for the real estate exam for each section as well as real estate test preparation.