Real estate brokerage is often regarded as an intermediary for several parties during the process of buying, selling, transferring, or even leasing real estate products. So what is a real estate broker? What makes a real estate broker successful? Find your answer in this article by RealEstate-Prep!
What Is A Real Estate Broker?
A real estate broker is a person with a practicing certificate or knowledge in real estate trading, assisting sellers and buyers in real estate buying and selling procedures, and belongs to real estate companies with clear regulations. In other words, brokers are the bridge between customers and investors who want to sell real estate. 
With in-depth knowledge as well as the subtlety in capturing customer demands and psychology, real estate brokers can take charge of supporting buyers and easily find the right and suitable projects for their financial and personal needs. At the same time, they also help the seller to sell the product at the best price. Thus, it can be said that complex real estate transactions will become easier with the help of brokers.
Find out the differences between a real estate broker vs an agent in Real Estate Broker vs Agent: What're The Main Differences?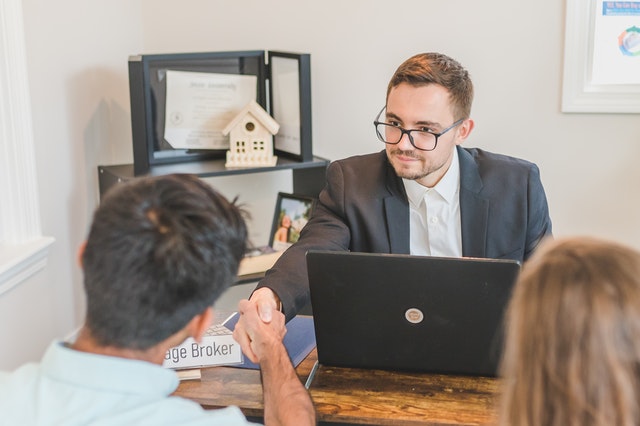 What Do Real Estate Brokers Do?
A real estate broker is an especially important profession, contributing to making real estate transactions more convenient and faster. With their knowledge and skills, they are the ones who give the right advice to the needs and financial capabilities of the buyer or help the seller to sell the property at a high price. Real estate brokers are also the ones who assist customers in processing real estate transactions and documents more efficiently and saving time.
The daily work of a real estate broker includes:
Find potential customers for the company by building and expanding social relationships, attending seminars on real estate business, reaching customers by phone, email, or websites society…

Provide information about projects, and promotions, give advice in accordance with the needs and budget of customers who want to buy, or help customers who want to sell their homes at a high price.

Maintain a good relationship with customers to create a loyal customer base

Support customers in the procedures and documents for signing sales contracts

Help the board of directors implements the business development strategies set out.
Read more: What does a real estate agent do?
What Is The Real Estate Brokerage Process?
In the real estate sector, being able to make a decision to rent or buy a house is quite difficult and complicated. Therefore, to be successful in this profession, you need to understand the brokerage process as follows:
Exploiting potential customers
The more potential customers, the higher the probability of a successful transaction. Exploiting potential customers is the key activity of a real estate broker. Individuals and organizations providing this service must rely on their capacity and professional qualifications to be able to perform.
In addition, the implementers must also have analytical abilities and practical experience to be able to estimate each level and balance the factors suitable for both seller and the buyer while still maintaining their interests.
Receive customer requests
Specifically, if a person wishes to transfer real estate, he or she will need to find a transferee that meets the requirements set out in the shortest time possible. At this time, the transferor will discuss with the brokerage service provider so that the brokers can search on the basis of the specified information and requirements. At that time, the responsibility of a real estate broker is arranging for the two parties to negotiate, sign the real estate contract and come to a final decision. 
Authorized representative
The service provider will receive related representatives authorized by the parties to perform work. The parties will sign an authorization contract to determine the scope of activities of the real estate broker in each specific case. The rights of the broker acquired will arise on the basis of the signed authorization contract. The authorization contract is also the basis for maximum protection of the rights and interests of the parties.
Advise
When working with customers sending for sale, the real estate broker should advise on the practical value of the real estate. Usually, real estate agents will want a low price to make it easy to sell. However, everything is negotiable, and in order to maintain a long-term relationship with your client, you need to demonstrate your ability to sell your home as quickly as possible for the highest possible price.
In contrast to customers sending for sale, real estate agents will want a low price to easily find introductory products. Should advise on the product, if the quality is guaranteed, the slightly high price is also reasonable and worthy.
It is the responsibility of the real estate broker to provide this information to satisfy the wishes of the parties. Such information when provided must be legally clear, in accordance with requirements such as nature, characteristics, purposes of use, planning, and financial capacity.
The provision of this information will create favorable conditions for the parties to come to an agreement. After that, the broker will support the parties in the subsequent negotiation and signing activities until the final result is available.
Promote negotiation
Certainly, the implementation of real estate transactions will not be as simple and easy as many people often think. Customers will always have to consider, think and calculate very carefully before making a final decision. In order to promote a quick purchase process and high success rate, brokers will need to negotiate as well as convince them.
This is a very important difficult step, requiring skills and experience such as communication, negotiation, persuasion, ingenuity, and flexibility in problem handling. One thing to keep in mind is always creating a happy and comfortable atmosphere, making customers interested, therefore, speeding up the transaction process.
Conduct transaction
After successfully persuading the customer, the real estate broker will immediately contact the seller, send the property for rent to arrange a meeting, exchange to sign the contract, and necessary documents to transfer the property in accordance with regulations.
It is required for the real estate purchasers to pay all money according to the sales contract in the presence of both two parties, witnesses, and competent authorities. The sale and purchase contract will be made in 3 copies, each party keeps one copy and keeps one copy in the notary office. 
Strike a bargain
The next step is the collection of commissions according to the agreement and the price difference between the two parties after completing the transaction. This step can be subdivided or combined. This will not be too important, just required to ensure legal clarity and minimize the possibility of creating risks for sellers, buyers, and brokers.
Do not forget to introduce more services of the company, send gifts, thank you letters, learn more about the new demands, and finally, evaluate the level of satisfaction when using the service of customers.
After-sales customer care
Although the transaction has been completed, this is not the final step in the real estate brokerage process. Real estate brokers need to be very attentive in having a customer care policy in the long run. This is a very necessary step for you to build long-term, good relationships with customers, and expand opportunities in the real estate business.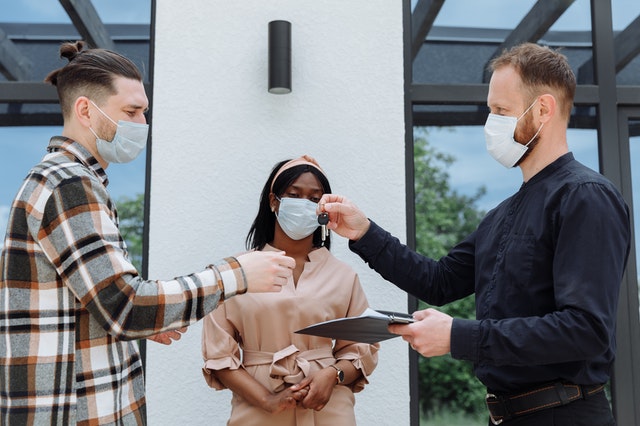 What Skills Are Needed For A Real Estate Broker?

According to a recent study in the US, just about 5% of individuals working in the real estate brokerage industry are successful in achieving their career goals. So, for those who are intending to enter this field, here are 6 survival skills that must be practiced. 
Real estate analysis skills
The demand for purchasing real estate is extremely diverse depending on each person. Some individuals want to buy houses for rent, while others want to ensure profitable investments or normally build their own homes. Meanwhile, a real estate product also has its own advantages and disadvantages, hence, it is impossible to satisfy the wishes of all buyers.
Therefore, a good real estate broker must analyze what customer files his product best meets. This is a basic and prerequisite skill of the selling process, a stepping stone to creating an effective business strategy.
Customer analysis skills
After identifying the target customer, the broker's task is to analyze the behavior of this customer group such as finding their website, visiting the places they often go or even knowing their interests and concerns. This skill will make reaching and persuading customers easier and more effective.
Marketing skills
In the 4.0 technology era, it is a big omission if you do not know how to take advantage of marketing tools to help you reach closer to customers as a real estate broker. You can choose from many different promotion channels such as Website, Facebook ads, Google Adwords, or SEO to be more proactive in finding customers as well as selling products for customers to actively access you.
Telesales skills
In the age of technology, the most convenient way to reach and convince customers is by phone. However, this is also a step that many brokers often fail because not all buyers are willing to take the time to listen to advice. To increase the success rate, the content and skills of introduction and persuasion need to be carefully and meticulously invested.
Customer care skills
Customers taking down the deposit does not mean the end of the sale. At this stage, to maintain the peace of mind and satisfaction of the buyer, the real estate broker needs to continue to take care of their request in a timely manner to quickly complete the purchase and sale process. 
Customer base management skills
Many years after entering the profession, the biggest asset of real estate brokers is the base of customers who have transacted and are satisfied with that transaction. They can become customers on subsequent purchases, or even refer new potential customers. Therefore, to exploit these opportunities well, customer base management is a real estate brokerage skill that anyone in the profession must master.
You can consider getting a real estate broker's license which will help you hone your skills and become a professional real estate broker.
What Are The Benefits Of Being A Real Estate Broker?

Attractive income
Real estate is a type of product with the highest value in society. The income of real estate brokers can be many times higher than ordinary office workers. This salary is completely worth the effort that the broker puts in. However, not everyone can reach that attractive income level. Only those who are brave enough to stay with the profession will have a high chance of getting rich in real estate brokerage.
Career Advancement
The real estate brokerage profession has fierce competitive pressure in the market. Any real estate brokerage company needs many talented people to work and dedicate themselves to them. Therefore, if you are a competent person, you will make very fast progress in your career. A real estate agent after many years of effort and accumulated experience will become a real estate broker. You can even be the boss, set up your own brokerage company, and develop the company with a distinct identity.
Expand social relationships
No one succeeds in real estate without an extensive social network. The characteristics of your job make you come into contact with a lot of people every day: colleagues, customers, partners… Real estate brokerage is a profession that comes in contact with all kinds of people, doing all kinds of jobs in society. Social connections bring you a lot of knowledge and skills, setting the stage for successful steps in your career.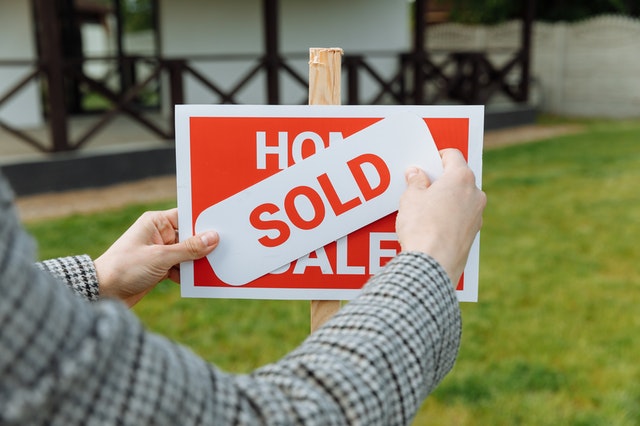 Real Estate Broker Salary
So how much do real estate brokers make? In the United States, the average real estate broker salary is $68,256, according to Salary.com and Indeed.com.
What Makes A Successful Broker?

Just learning skills is not enough, to be successful, a broker must be fully equipped with the knowledge as well as the virtues and qualities of a brokerage expert. Here are some important factors:
Perseverance
A working day with 100 phone calls while 98 of which were rejected, or even 3 consecutive months without a transaction being made is a scenario that any real estate broker has to go through during their career. However, instead of giving up, successful brokers will accept difficulties and challenges and bravely face the truth to find out the wrong steps in their way of doing things, thereby making ways to overcome and improve weaknesses.
Choose the right time
Real estate is a very valuable asset, rushing the customers for purchasing should be avoided, especially before closing the sale. If you know how to choose the right time, you can make a great bargain. But it is also possible to choose the wrong time, causing you to lose adversely. Therefore, time is also an important factor that any broker is interested in when entering this field.
Equip with professional knowledge
In the golden age of real estate, making money from real estate brokerage was easy without much investment in knowledge. Meanwhile, with the development of modern life, when customers' awareness of real estate products is increasing, people without professional knowledge will not be able to survive in the profession. Therefore, brokers should equip themselves with a comprehensive knowledge package before embarking on the profession.
Impress customers with your personality
One of the secrets to becoming a successful real estate broker is to know how to use your personality strengths to create goodwill with customers. Each person, whether introverted or extroverted, has unique personality traits that can become an advantage for successful sales.
Besides, an excellent real estate broker needs to quickly judge the situation. Learning more communication skills or life skills is also a wise investment decision, helping brokers create the best impression in the eyes of customers.
Fostering legal knowledge
Legal factors in the states are often adjusted and changed, which is also a factor that makes it difficult for many amateur brokers to compete with professional firms with clear working procedures. Therefore, in order to increase their success and competitive advantage, brokers need to be well-versed in real estate business law as well as equipped with knowledge of relevant laws.
Equipping innovative spirit and willingness to learn
Most of the successful brokers, who love their job, have tried their best to complete their specialized skills and are constantly learning and cultivating to develop themselves. Therefore, it can be concluded that, on the way to becoming a professional broker, it is impossible not to study, cultivate and update knowledge regularly and continuously.
Create your personal brand
Reputation and customer trust are considered the optimal method to develop and maintain a strong position in the real estate market. A successful broker needs to know how to build its own reputation and brand. The personal brand of each broker can lie in building connections with customers, working responsibility and service attitude, enthusiasm, etc., which are fostered and formed after a period of practice. Therefore, brokers need to be aware of their strengths and keep a consistent performance in each client meeting.
To equip yourself with the needed knowledge and skills, you could take our Real Estate practice test to get familiarized with the questions and format of the real test then pass your exam with a high score.
FAQs
Conclusion
In short, Real estate broker is an attractive profession with many development opportunities, but challenges and requirements at the same time. Therefore, it is very important to practice and hone your skills, as that is the key to becoming a successful real estate broker. Practice makes perfect, right? Good luck!