The real estate purchasing process can be frustrating for anyone, especially when you have to do everything on your own. However, in recent times, the presence and development of numerous real estate agents and brokers have reduced the difficulty of the real estate buying and selling process. Before projects are opened for sale, customers often receive introductions and offer from these individuals. These are the extended arms of the investor to the customer.
While many people may not distinguish between the two, they are very different. So what are the main differences between real estate broker vs agent? This article will help you find out your answer.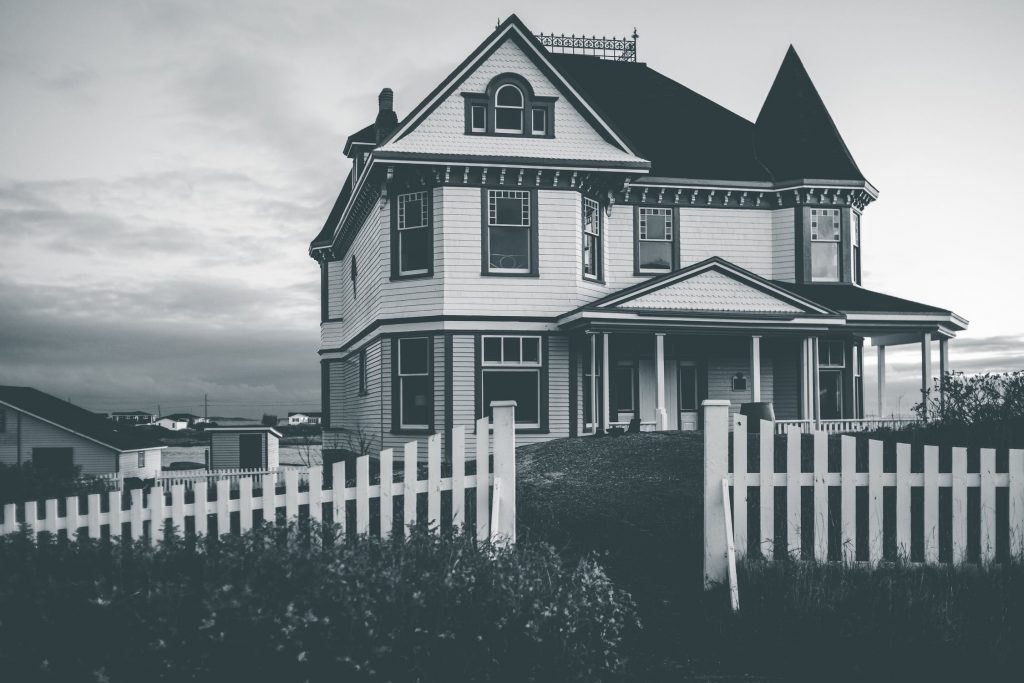 Real Estate Agent
What is a real estate agent?
A real estate agent is a person or business that arranges the sale, rental, or management of properties and other buildings. An agent that specializes in rentals is often referred to as a rental agent or manager. Real estate agents are primarily engaged in the marketing of properties available for sale, and attorneys or licensed movers are used to prepare legal documents.
The real estate agent is still the current title for someone responsible for managing a group of privately owned properties, all or mainly rental properties under one title. Alternative titles are Factor, Steward, or Bailiff, depending on the era, region, and extent of the property involved.
What are the responsibilities of a real estate agent?
The common responsibilities of a real estate agent include:
Find potential customers for the company by building and expanding social relationships, attending seminars on real estate business, and reaching customers by phone, email, or websites society…

Provide information about projects, and promotions, give advice in accordance with the needs and budget of customers who want to buy or help customers who want to sell their homes at a high price.

Support customers on real estate transaction procedures

Maintain a good relationship with customers to create a loyal customer base.
Types of real estate agents
1. Buyer's agent
A buyer's real estate agent is representing the real estate buyer. They take charge of assisting the buyer during the entire purchasing process, including:
Helping buyers during the process of finalizing the details of a real estate offer

Suggesting types of the home inspector, contractor, or mortgage lender in case the buyers have demands

Identifying new potential real estate that the client can like

Keeping the process of walkthroughs of homes with the client

Consulting on the suitability of the house with customers based on factors: finance, feng shui, location, convenience…
2. Listing agent
A listing agent acts as the property owner or homeowner's agent throughout the sale. Some of the main duties of listing agents are:
Proposing the sale price of the property to the landlord

Find potential customers by the process of building and expanding social relationships, attending seminars on real estate business, reaching customers by phone, email, or websites society…

General information about real estate (can take photos/videos of the house for sale)

Actively create advertising programs through different methods

Hire staff to inspect the home and make suggestions for improvement
3. Dual or transactional agent
Today, a real estate agent has the opportunity to become the representative of both the buyer and the seller of the real estate, which is often called a facilitator. Dual or transactional agents may be illegal under the laws of some states. So, in case you want to become a transactional agent, it is very important to learn the law in the state you are working in to avoid any unnecessary trouble.
4. Referral agent
A referral agent has the responsibility of finding potential customers (often called leads) and referring them to licensed real estate agents. Remember that referral agents are not allowed to actively handle real estate transactions under any circumstances. A referral agent is also called the referrer. After a real estate agent successfully closes on a contract with a referred customer, the referral agent will receive a certain commission fee – usually not too high as it is just a referral fee.
Real Estate Broker
What is a real estate broker?
A real estate broker is a person with a practicing certificate or knowledge in real estate trading, assisting sellers and buyers in real estate buying and selling procedures, and belongs to real estate companies with clear regulations. Real estate brokers also advise and market to customers who want to buy and sell real estate. They are responsible for using their knowledge and vision to evaluate the market and give useful advice to customers. Real estate brokers are also the ones who assist customers in processing real estate transactions and documents more efficiently.
You can read more deeply about real estate brokers in Everything You Need To Know About Real Estate Broker
What are the responsibilities of a real estate broker?
The common responsibilities of a real estate broker include:
Participate in the recruitment, training, or management of one or a group of real estate agents

Monitoring real estate transactions (buying and selling) made by real estate agents

Participate in the process of managing the office/real estate agency

Devise growth strategies for the company

Communicating/working with the local authorities and professional associations
Types of real estate brokers
There are several types of real estate brokers sending on the nature of the job as well as state requirements. In general, there are 3 types of real estate brokers that everyone should know:
1. Designated broker
A designated real estate broker, who is often called a vital broker, directs all licensed agents at a firm and guarantees that operators are working in compliance with all the local/national laws. At a real estate company/office, the vital broker is responsible for holding the permit for the firm and can be paid a salary rather than commission. Each firm must have a designated broker for each state the firm is authorized to function in, in spite of the fact that a designated real estate broker is able to oversee different states around the nation.
2. Managing broker
A managing broker is also called broker-in-charge and has the responsibility of overseeing the daily operation of the real estate company or office. The managing broker belongs to the designated broker and also has several other tasks such as:
hiring, training relationships, managing and following real estate agents, managing compliance up vendors, and recordkeeping…
3. Associate broker
The main similarity between an associate broker and a real estate agent is the representation during the purchasing and selling transactions. However, an associate broker can take charge of this process without direct supervision by a broker (often being a managing broker). Therefore, they can have the opportunity to receive a larger proportion of the commission after a successful real estate contract.
Wanna get your Maryland real estate license, let's take our free Maryland Real Estate Practice Exam!
Differences Between Real Estate Broker Vs Agent
Qualification
While real estate agents don't have many qualifications to practice in this field, brokers often go through a rigorous training process and hold certain qualifications. They also have a deep understanding of the real estate laws in the states and have the power to proactively handle the real estate transaction process. Meanwhile, not every real estate agent is allowed to participate in the real estate transaction process.
Mission
Real estate agents are given fewer responsibilities in a brokerage firm than a brokerage. More specifically, real estate agents are often tasked with finding or taking care of customers during the real estate buying/selling process. Meanwhile, real estate brokers are also responsible for handling legal documents, communicating with the local authority, or managing the real estate office/company.
Independence
Real estate agents must work hand in hand or depend on real estate brokers. Meanwhile, real estate brokers can work independently, handling the transaction process on their own. They also have the right to use real estate agents to assist with their work.
Income
Real estate agents usually earn commission-based income after each successful transaction. Brokers, on the other hand, can earn extra income in the form of other payments. If they are fully active before and during the real estate transaction, they don't even have to pay any percentage commission to the real estate agents.
Marketing opportunity
While real estate agents typically market through some number of social media platforms, the Internet, or by phone, the experience and networks of real estate agents give them a greater marketing opportunity. In addition to the usual traditional marketing methods, the real estate broker can go through the office/authority to have potential deals.
Company management
Real estate agents cannot run a real estate company because they often do not have the necessary qualifications or licenses. Meanwhile, real estate brokers, with relevant qualifications, are qualified to manage, even open a real estate company.

Real Estate Broker vs Agent Salary
Brokers earn more on average than agents in the real estate industry. The average salary of a real estate broker is $75,910, according to the US Bureau of Labor Statistics. Real estate agents on average earn $59,630 per year, which is 20 percent less than the average for brokers.
How To Become A Real Estate Agent vs Broker?
The common requirements for a person to become a real estate broker vs real estate agent are different depending on the general rules or demands of each state. Don't forget to carefully check your local licensing board to deeply understand the requirements for your working area.
Procedure requirements
It is necessary for you to meet all the state's minimum licensing requirements, for example, the high school diploma or requirements of the age.

Attend a successfully complete pre-licensing course, including both federal and state-specific laws/regulations.

Successfully pass the real estate license of your state.

In case you want to work as a real estate agent, you have to work under the supervisor of a licensed broker. The sum of time you have to work under a broker will be different depending on your location, however, the ideal amount of time fluctuates from 6 months to 1 year. During this time, the real estate broker has the responsibility of becoming your mentor and showing you the ropes.

Obtain a real estate license in your state. It is also required for you to submit to fingerprinting as well as witness a background check.
If you aim at obtaining a real estate license, take our Real Estate practice exam to improve your chances of passing your test the first time.
Read more: 10 Essential Tips on How to Study for Real Estate Exam
Requirements for practical knowledge and skills
1. Knowledge of Sales & Marketing
Regardless of the type of real estate, the broker needs to know the demands, tastes, and abilities of the client before jumping to a sale. This can be considered as the pre-feasibility stage for a transaction and broker. The realtor will post a listing of homes for sale, their location and detailed description, and a very important point – the necessary sources of credit support for the client.
2. Knowledge of the law
To become a professional broker, we always update the regulations related to real estate because the legal factors in our country are always changing and adjusting, which is also the reason why it is difficult for some amateurs. that can compete with well-established and professional companies.
We are not only familiar with the Law on Real Estate Business but also have to know about the Law on Housing, Civil Law, Investment Law, Decrees guiding the implementation of these laws in order to perform brokerage work properly. Accurate, legal, and professional.
3. Knowledge of information technology
The 21st century has created a revolution in information and communication that has created conditions for real estate brokers to promote their abilities and professionalism in their work. Proficient use of office software such as MS Office, sending and receiving emails, image processing software, and specialized software for the real estate industry will make the brokerage job very convenient and meet the requirements. customer needs quickly and accurately.
In addition, professional brokers need to have digital tools and equipment to support their work such as laptops, digital cameras, desk phones, and mobile phones.
4. Professional ethics
Maturity, judgment, correct judgment, reliability, and enthusiasm in work are the top requirements. Because real estate is a very high-value product, the representative needs to have the most convincing expression for the customer. Real estate agents need to be well organized, meticulous, and have a good memory (they need to remember not only the client's name and face but also the client's preferences).
We condemn the speculative buying practices of real estate brokers. The task of real estate brokerage organizations is to provide information about real estate to buyers/renters; to act as an intermediary in real estate transactions between the owner's representative and the person in need of the property real estate.
Wanna get your Michigan real estate license, let's take our free Michigan Real Estate Practice Exam!
5. Clever negotiation ability
Obviously, a salesperson who is not confident talks incoherently and is not tactful will not represent a successful real estate transaction. Especially in the field of real estate, the same project, the same product, but with good real estate brokerage skills such as neat communication, right into the customer's psychology will help the seller achieve the best rate. higher success.
6. Perseverance
In general, the beginning of every real estate agent is very difficult, especially for fresh graduates who do not have much experience. Because, when they have not successfully transferred or rented products for many months, the "rookies" in the profession will feel discouraged and want to give up.
If you want to become a realtor, be persistent, try to the end because opportunities will come to those who always try and work hard in all circumstances and everyone can succeed when they know how to promote their strengths in a timely fashion.
Requirements To Be A Licensed Real Estate Broker
In case you are already a licensed real estate agent, you still need to meet several extra requirements to satisfy before officially becoming a licensed real estate broker.
These types of requirements may include:
Attend and complete one or several broker licensing courses. The main purpose of these courses is to provide you with the basic knowledge and skill of a licensed real estate broker. The common period of time of these courses varies from 75 to 150 credit hours depending on each state where you are working.

Successfully pass your state's broker license exam with at least the minimum passing score.
Once you've officially become a licensed real estate broker, there are two main ways for you to follow up:
Join a brokerage. It is important for you to find a suitable brokerage where you can learn from experienced brokers and develop your knowledge and skills. Several brokerages with reputation, network, and culture will be the ideal choice, however, let's choose one that fits you most.

Open your own brokerage. It is possible for you to branch out and open a brokerage of your own. However, let's carefully consider several factors of yourself such as experience, network, and knowledge… to see whether you have the full capability of starting your own business.
Above are the main differences between real estate broker vs agent as well as information on requirements to start your career as a real estate broker/agent. Hopefully, this article can provide you with beneficial information so that you can be more confident when reaching your own career path.
Wanna get your Michigan real estate license, let's take our free Mississippi Real Estate Practice Exam!