Obtaining a New Mexico real estate license can be an excellent way to kickstart a career in the real estate industry. However, the process can seem overwhelming, with eligibility requirements, educational requirements, and exam requirements to meet. In this article, RealEstate-Prep will guide you through the process of getting your New Mexico real estate license, including the different requirements and steps you need to take.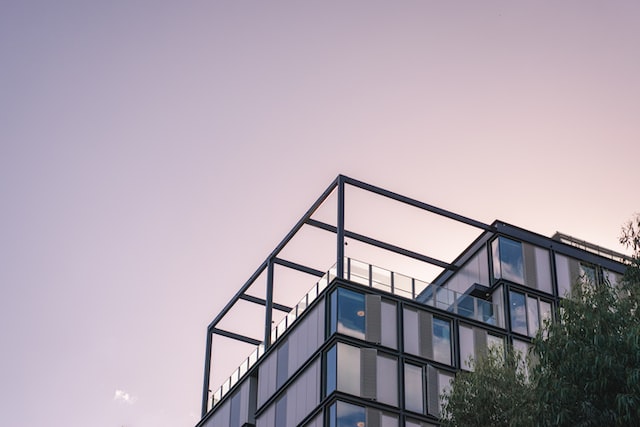 Don't forget to take our free NM New Mexico Real Estate practice exam to get familiarized with the format as well as the questions of the actual exam to strengthen your knowledge and skills, as a result, enhancing your chance to pass the Real Estate exam with a high score on your first attempt. Good luck to you!
Eligibility Requirements For New Mexico Real Estate License
Eligibility Requirements
The journey to obtaining a New Mexico real estate license can be likened to a perilous journey through a labyrinthine maze of eligibility requirements. To even begin the journey, you must first satisfy certain prerequisites. The first, and perhaps the most straightforward, requires that you have obtained a high school diploma or its equivalent and are at least 18 years old. Additionally, you must be a legal resident of the United States or, in the alternative, be a resident alien.
However, the trek to eligibility is not without its pitfalls. A crucial component of the eligibility requirements stipulates that you must not have any felony convictions or be found guilty of any crimes involving fraud, deceit, or moral turpitude. Thus, those with criminal convictions on their record may find themselves unable to traverse the maze to become a licensed real estate professional in New Mexico.
Furthermore, financial eligibility must be demonstrated by having no unpaid judgments, liens, or other financial obligations that may have a deleterious impact on your ability to work as a real estate professional. This requirement can further complicate the already winding path to licensure.
Different Types of Licenses Available In NM
Upon successfully navigating the maze of eligibility requirements, you will be faced with deciding which type of license to pursue. There are two primary types of real estate licenses available in New Mexico: the qualifying broker license and the associate broker license.
The qualifying broker license represents the pinnacle of licensure and grants you the freedom to operate independently as a real estate broker. However, the path to this summit requires that you have at least two years of experience as a licensed real estate associate broker, complete 90 hours of qualifying education, and pass the qualifying broker examination.
The associate broker license is a less daunting challenge, allowing you to work under the tutelage of a qualifying broker. To obtain this license, you must complete 90 hours of qualifying education and pass the associate broker examination.
Beyond these two primary licenses, there are also several specialized licenses available in New Mexico, including real estate appraiser, property manager, and home inspector licenses. Each of these licenses comes with its own set of unique eligibility requirements and educational prerequisites.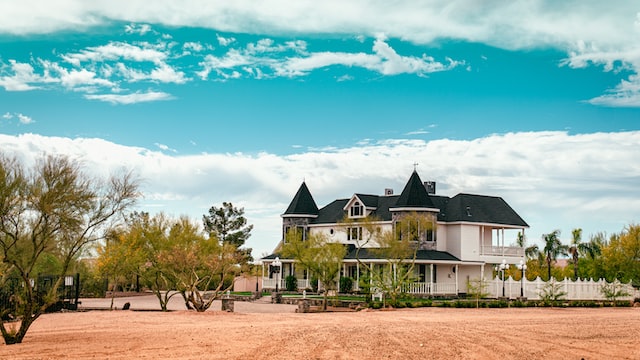 Educational Requirements For Real Estate License In New Mexico
The journey toward obtaining a New Mexico real estate license is not for the faint of heart. Beyond the exhaustive eligibility requirements, the state requires individuals to complete a rigorous educational curriculum that equips them with the necessary knowledge and skills to excel in the industry.
To obtain a license, individuals must complete 90 hours of pre-licensing education, with the hours divided into three parts: Real Estate Principles, Real Estate Practice, and Real Estate Law. The courses cover a myriad of subjects that are paramount to the success of a real estate professional. These subjects include property valuation, real estate contracts, property management, and real estate financing, among others.
Moreover, aspiring real estate professionals must complete 30 hours of post-licensing education within their first year of licensure to further augment their knowledge and skills.
Although completing the required education may sound like a formidable task, there are different options available for individuals to choose from. One option is to attend in-person classes through a local real estate school or community college, which offers a structured learning environment with the added benefit of face-to-face interaction with instructors and peers.
Alternatively, individuals may choose to complete online courses. This option offers the flexibility to learn at one's own pace and schedule, which is ideal for those with time constraints or other commitments. However, it is important to note that the school or provider offering the education must be approved by the New Mexico Real Estate Commission, as only approved providers can offer the courses necessary to meet the educational requirements for a New Mexico real estate license.
New Mexico Real Estate License Exam Requirements
After meeting the eligibility and educational requirements, the next step towards obtaining a New Mexico real estate license is passing the exam. The New Mexico Real Estate Commission administers the exam, which consists of two parts: a national portion and a state portion. The national portion covers topics that are common to real estate practice across the United States, while the state portion covers New Mexico-specific real estate laws and regulations.
While the national portion covers topics of a more general nature, ones that apply across the vast expanse of real estate practice in the United States, the state portion delves into the intricacies of New Mexico-specific real estate laws and regulations. This alone can leave one's head spinning with the sheer magnitude of information to be processed and retained.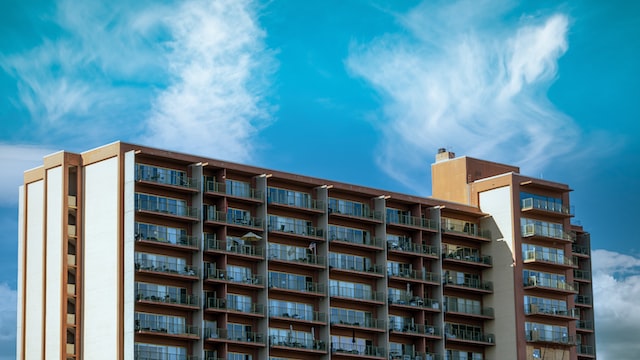 However, it is vital to note that the test's structure only contributes to the intricate nature of the process. The exam is computer-based, bombarding examinees with multiple-choice questions, while the pressure of time adds complexity. Four hours may seem sufficient, but once immersed, time becomes a fleeting foe.
To pass, a minimum score of 75% on both sections is required, a formidable challenge leaving even seasoned test-takers trembling.
Fear not, dear traveler! With proper preparation, you can surmount this feat. Take a pre-licensing exam preparation course to review and retain the material. These courses provide insight into the format and strategies for multiple-choice questions.
Consistent study is crucial; avoid cramming to prevent mental overload. Break the material into manageable chunks and set a steady study schedule for confidence.
Practicing multiple-choice tests familiarizes you with the format and types of questions. Online resources offer practice tests to hone your skills and prepare you.
Application Process For Obtaining A New Mexico Real Estate License
Application Process
Embarking on the enigmatic and labyrinthine path of acquiring a New Mexico real estate license demands an unwavering commitment and unyielding determination. The multifaceted journey entails navigating through intricate layers of complexity, where dedication becomes the cornerstone of your aspirations. Having meticulously fulfilled the eligibility prerequisites and surmounted the educational and examination requirements that are obligatory, the opportune moment to submit your license application arrives. To unveil the mystifying steps that pave your way forward, allow the following intricate guidelines to serve as your compass on this perplexing expedition:
The Requirement of Fingerprints

: Prior to initiating your application for a real estate license, you must submit your fingerprints to the New Mexico Department of Public Safety for an exhaustive criminal background check. This intricate process will scrutinize your identity and past, and present criminal history, making it an arduous yet essential step in your quest.

The Complicated Application

: Once you have successfully cleared the fingerprinting process, you may begin the real estate license application, which is a daunting and elaborate process. The online application portal on the New Mexico Regulation and Licensing Department's website requires you to provide extensive personal information, education and exam history, and other intricate details that can take a considerable amount of time to complete.

The Application Fee

: The

application for a New Mexico real estate license

demands a non-refundable fee of $270. This fee is essential to initiate and expedite the review of your application.

The Cryptic Wait for Application Approval

: Once you have submitted your application, you must embark on the mysterious and perplexing waiting game. The New Mexico Real Estate Commission will thoroughly review your application and the supporting documents to ensure that you meet all the eligibility requirements. This inexplicable process can take up to several weeks, during which your patience and tenacity will be tested.

The Baffling Exam Scheduling

: Upon successfully passing the mysterious application approval process, you will receive an email with perplexing and cryptic instructions on how to schedule your real estate license exam through the enigmatic testing vendor, Pearson VUE. This step requires a great deal of focus and attention to detail, as it is crucial to ensure that you select a suitable exam date and location that suits your needs.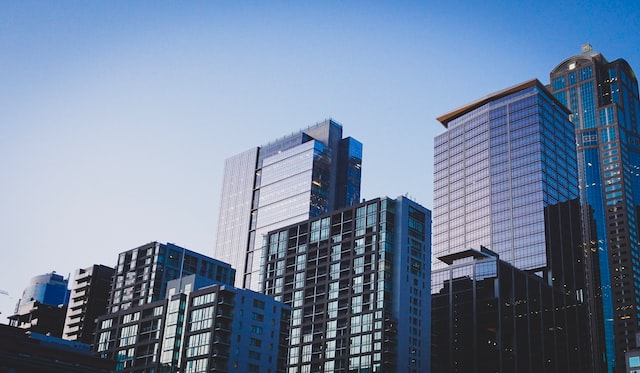 Fees Associated With Applying For And Obtaining A License
In addition to the $270 application fee, the journey toward obtaining a New Mexico real estate license requires you to pay additional fees that can leave you feeling baffled and perplexed. These fees include:
The Exam Fee

: The New Mexico real estate license exam demands a fee of $95 that can leave you feeling disoriented and confused. This fee is essential to gain access to the testing center, where you will take the exam that will determine your future in the real estate world.

The License Fee

: Once you have passed the enigmatic exam and obtained your license, you will need to pay a license fee of $110. This fee is payable every three years when renewing your license, and it is essential to maintain your active status as a licensed real estate professional in the state of New Mexico.

The Continuing Education Fee

: To maintain your New Mexico real estate license, you must complete mandatory continuing education courses and pay a fee of $20 for each course completed. This perplexing fee is necessary to stay up-to-date on the latest developments in the real estate world and maintain your license's validity.
It is imperative to consider these inexplicable fees when pursuing a career in real estate, as they can add up quickly and leave you feeling confused and bewildered. However, the potential career opportunities and earning potential that come with a New Mexico real estate license make it a worthwhile investment that can lead you down a path of unparalleled success and prosperity.
Continuing Education For NM Real Estate License
Continuing Education Is A Requirement
To ensure perpetual expertise in the realm of real estate, the New Mexico real estate licensing protocol mandates the completion of 36 hours of continuing education courses within a three-year cycle. The minimum number of hours required in each of the following domains – Ethics, Core, and Elective – is four. Failure to uphold this stipulation can lead to license suspension.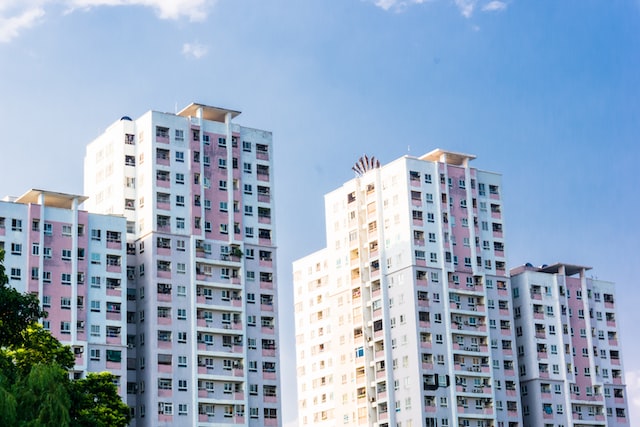 Different Options For Fulfilling These Requirements
In-person classes provided by various real estate schools or associations serve as an apt choice for fulfilling the continuing education requirements for a New Mexico real estate license. These courses encompass diverse topics, ranging from real estate law to marketing strategies, and are delivered by seasoned industry experts.
Conversely, online continuing education courses also meet New Mexico's continuing education requirements. An array of online real estate schools provide this resource that can be availed of at any time, and from any location, which makes it a convenient option for those with hectic schedules.
Besides, attending industry events and conferences, which are highly informative, is another way of satisfying the continuing education requirement. The educational sessions offered at such events count towards the mandatory hours. By attending these events, licensees can also benefit from networking opportunities and stay abreast of the latest trends and advancements in the dynamic real estate industry.
Career Opportunities For New Mexico Real Estate License Holders
Career Opportunities
The real estate industry, in all its complexity, opens up a plethora of career opportunities for licensed professionals in New Mexico. Obtaining a New Mexico real estate license can put you on the path to a bright and prosperous career. Here are some of the intriguing career paths that are available to licensed real estate professionals in New Mexico:
Real Estate Salesperson

– The quintessential career path for those with a New Mexico real estate license. Real estate salespeople work tirelessly to bridge the gap between buyers and sellers, in order to facilitate the purchase or sale of real estate. Their earnings are a commission on the sales they make, and, in a hot real estate market, they can amass quite a fortune.

Real Estate Broker

– A real estate broker is a trailblazer who can establish their own real estate office and recruit real estate agents to work under their tutelage. Their reach extends beyond their own office, as they are authorized to provide real estate services to the public and rake in a commission on real estate transactions.

Property Manager

– Property managers have the crucial responsibility of overseeing rental properties, including marketing vacant units, sifting through potential tenants, collecting rent, and handling maintenance requests. Property managers are free to work for real estate companies or independently manage properties.

Real Estate Appraiser

– Real estate appraisers are the watchdogs of the industry. They are entrusted with the task of determining the value of properties, and they typically work with lenders, homeowners, and real estate agents to provide accurate property valuations.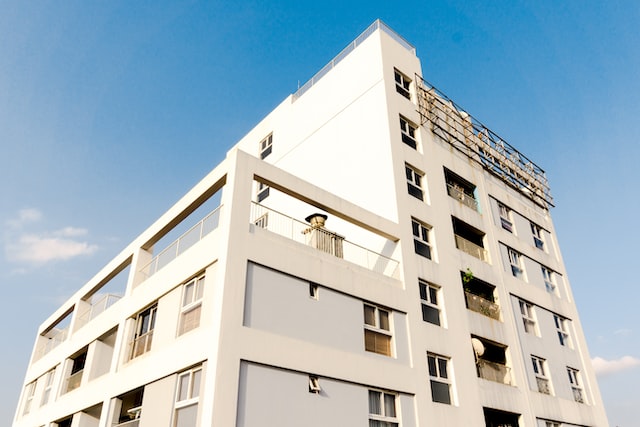 Salary Averages, Job Prospects, and Diverse Career Paths
The realm of the real estate job market in New Mexico is experiencing an exuberant surge, propelled by an incessant clamor for comprehensive real estate services. According to the discerning eye of the Bureau of Labor Statistics, the average remuneration for a dexterous real estate salesperson in the enchanting land of New Mexico hovers around the approximate figure of $53,000 per annum. For the astute real estate brokers, however, a more affluent average salary of $79,000 per year emerges as a tantalizing prospect.
Immersed within this vibrant tapestry of possibilities lies a myriad of distinct career paths, tantalizingly available to those graced with the coveted New Mexico real estate license. Casting a discerning gaze upon the horizon, one witnesses a kaleidoscope of opportunities, from the captivating realm of commercial real estate to the awe-inspiring domain of real estate development and the ethereal world of real estate investment. This kaleidoscope, an embodiment of infinite possibilities, awaits the licensed real estate professional, beckoning them to embark upon a journey of perpetual growth and unfathomable potential. It is within the fluidity of experience and the unyielding expansion of their skill set that these professionals can skillfully navigate the arduous path up the illustrious corporate ladder, potentially culminating in the attainment of a more substantial and gratifying salary.
To embark upon the pursuit of a New Mexico real estate license is to embark upon a path that promises bountiful rewards and unrivaled prosperity within the tantalizing realms of the real estate industry. This industry, characterized by its multifaceted nature and ceaseless dynamism, presents a veritable cornucopia of unexplored avenues, each brimming with unparalleled opportunities for those intrepid souls who dare to embrace the exhilarating challenge that lies in wait.
Conclusion
Obtaining a New Mexico real estate license can be a significant step towards a successful career in the real estate industry. By understanding the eligibility requirements, educational requirements, exam requirements, and application process, you can be well-prepared to take the necessary steps to obtain your license. With this license, you can take advantage of the many career opportunities available to licensed real estate professionals in New Mexico.