You must first complete 75 hours of pre-licensing real estate courses, pass the real estate salesperson test, and register with the New Jersey Real Estate Commission in order to become a real estate agent in New Jersey. This is the governing organization in charge of issuing real estate salesperson and broker licenses as well as regulating the industry.
This is the resource for you if you want to learn more about how to become a real estate agent in New Jersey. You'll not only learn about the steps to becoming a real estate agent and broker, but you'll also get other useful information in this post. 
How to become a real estate agent in New Jersey – 7 Steps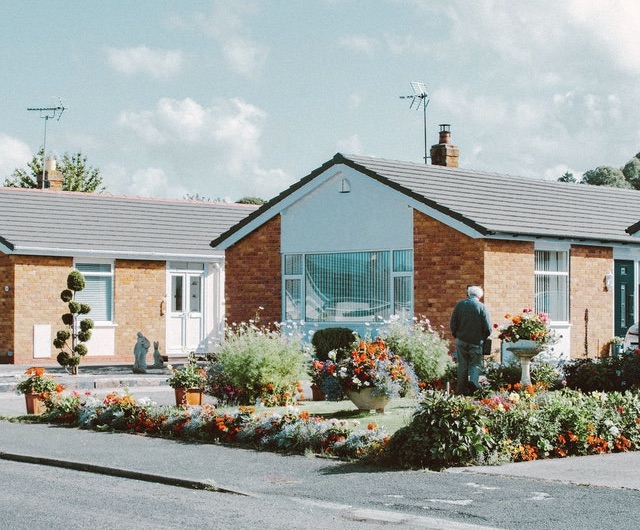 The following steps will walk you through the process of obtaining your New Jersey Real Estate License in an easy-to-follow, step-by-step manner.
Step 1: Ensure that you meet the qualifying requirements
United States citizen or properly admitted alien

In order to participate, you must be over the age of 18

Possess a current Social Security Number

Possessing a high school diploma or its equivalent is mandatory.
Step 2: Attend your pre-licensing education
You must complete a 75-hour course that covers various real estate concepts. It must be obtained from an approved educational provider.
The course will cover the New Jersey License Law, the New Jersey Real Estate Commission's rules, the Law of Agency, and Fair Housing Laws. Real estate mathematics, real estate valuation ideas, and mortgage calculations will also be covered.
The majority of people opt to complete their pre-license education online. The majority of self-paced online courses contain study tools such as real estate practice examinations and flashcards. Some even offer a "guarantee" that if you complete their course, you will pass the test on your first try. All of these advantages are dependent on the education provider and package you select, so be sure you enroll in the course that best meets your needs. Let's get started with our free Real Estate practice exam and strengthen your knowledge and skills.
The final pre-license exam in New Jersey is not required to be proctored. The state test is not the same as this. This exam, which is supplied by your pre-license education provider, verifies that you have finished and retained the content from your pre-license education course.
This exam is closed-book and closed-note, the same as the state exam. You are allowed to bring a basic-function calculator and scratch paper, but no cell phones or access to the internet from outside the facility.
Read more>> How To Become A Real Estate Agent In Georgia
Step 3: In New Jersey, you must pass the Real Estate Salesperson examination
There are 110 questions on the New Jersey Real Estate Salesperson Exam. You'll have four hours to write it, and a 70% score is necessary to pass.
Its purpose is to assess your understanding of real estate issues taught in the pre-licensing course and conducted by PSI Services. To register, you must fill out their exam registration form and provide the necessary documentation. There is also a $45 examination charge that may be paid with a credit card.
Step 4: Conduct a background check
To safeguard the public interest, the NJ Real Estate Commission will conduct a background check on all real estate license applicants. To do so, you must schedule an appointment with an approved vendor to perform a fingerprinting procedure (Live Scan).
This will be used to look up the FBI's criminal history records.
According to the website of the NJ Real Estate Commission, you must finish the fingerprinting procedure as soon as you pass the exam. You must supply the following evidence to show that you have finished the process:
IDEMIA, the Live Scan fingerprint vendor, produced a payment receipt.
Step 5: Contact a qualified real estate broker in New Jersey
You must deal with a real estate broker who will sponsor your license to put any real estate business.
Many individuals focus solely on the commission split when choosing a real estate firm, but there are other things to consider.
What kind of training, for example, will do they provide? Will they teach you how to identify qualified leads and close sales? Do you have access to shared office space? Is the brokerage able to give you sufficient administrative and marketing assistance? Will they provide you leads to follow up on? Do they use cutting-edge technology to streamline everyday operations (e.g., CRM, software subscription)?
At the start of your real estate career, finding a good trainer is critical.
Step 6: Apply for a real estate license with the New Jersey Real Estate Commission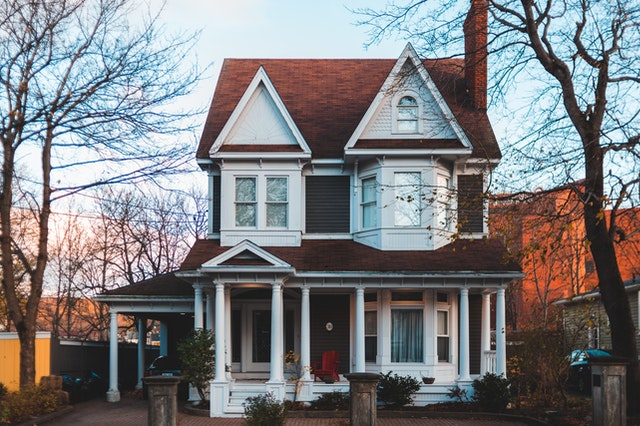 A sponsoring real estate broker is required to apply for the license. The licensing cost, application fee, and guaranty fund are all included in the $160 charge. The Online Licensing Services can help you with this.
Step 7: Keep your real estate license updated
Every two years, you must renew your driver's license. All New Jersey real estate salespeople must complete 12 credit hours of CE courses, with at least six of them covering the fundamental topics, in addition to the renewal application. The following are the main topics: 
The following are the main topics: 
Disclosure

Legal Issues (i.e. listing agreements, contracts, leases, attorney review)

The code of ethics (2 credit hours mandatory)

New Jersey's Against Discrimination  Law and Fair Housing (1 credit hour mandatory)

Statutes and Regulations for Real Estate Brokers and Salespersons in New Jersey

Real Estate Environmental Laws and Regulations at the State and Federal Level

Escrow  Monies and Financial Recordkeeping: Legal Requirements

Safety for Real Estate Licensees

Financial Planning and Financial Literacy in Real Estate
The remaining 6 credits might be elective coursework; a list of permitted elective topics can be seen below.
Commercial Real Estate

Property Management

Seasonal Rentals

Real Estate Sales Full Disclosure Act and Real Estate Timeshare Act

Financing

Land Use

Real Estate Valuation

Foreclosure and Short-Sale Transactions

Residential Real Estate Transactions: Specific Aspects
FAQs – How to become a real estate in New Jersey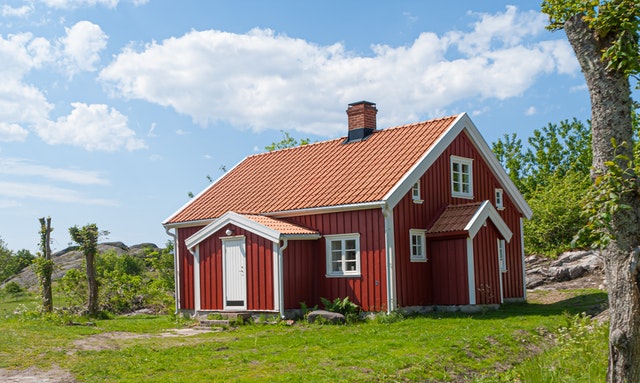 Is there a state-to-state reciprocity agreement between New Jersey and other states?
Other states do not have reciprocity with New Jersey. You cannot do business in New Jersey if you are a real estate agent or broker from another state.
Is it possible to attend pre-licensing classes online?
Online real estate pre-licensing courses are not authorized in New Jersey. You'll need to pick a school and set up in-person lessons. You can, however, enroll in an online exam preparation course.
Is the New Jersey real estate exam difficult?
The New Jersey Real Estate Salesperson Exam has a 70 percent pass rate. This test is designed to be challenging, but not impossible. Make sure you pay attention in your pre-license class, study diligently and make sure you familiarize yourself with the test format using NJ real estate practice exam. We are confident that if you put up the necessary effort, you will pass on your first attempt!
In New Jersey, how long does it take to obtain an insurance license?
Pre-licensing education and test preparation are the two phases that take the most time while earning your license. People typically take 3-6 months to complete a project from start to completion.
If you devote a full-time schedule to this process and study hard, you may be able to complete it in as little as two months. We wouldn't advise going any faster than this. Take your time studying and getting ready for the exam.
How much does it cost to receive a real estate license in New Jersey?
You must pay a $45.00 test charge, a $66.05 fingerprinting fee, and a $160 salesperson fee to obtain your New Jersey real estate license.
How to obtain a commercial real estate license in New Jersey?
A regular Salesperson or Broker license is all that is required to market commercial real estate in New Jersey. In the United States, there is no such thing as a "business real estate license."
Choose a broker that specializes in the sorts of deals you want to be a part of if you want to pursue a career selling commercial real estate.
Read more>> Real Estate Study Guide
Now that you know how to become a real estate agent in New Jersey. The processes for obtaining a real estate license in New Jersey are simple. You just need to enroll in pre-licensing classes, pass the real estate license test, pick a sponsoring broker, get your fingerprints taken, and submit your application if you are eligible to be a real estate agent in New Jersey. If you're interested in a career in real estate, this may be the first step toward it.
You should be able to pass the exam if you work hard and take the courses properly. Our Real Estate Exam prep, on the other hand, is recommended if you want to save time and energy and use tools that will help you study quicker and more effortlessly.