As the demand for skilled and licensed real estate professionals continues to soar in the stunning state of Connecticut, those who aspired to pursue a career in this thriving market must first obtain a Connecticut real estate license. This coveted document, however, is not easily attained. In fact, the journey to acquiring a license can be a challenging but ultimately fulfilling experience.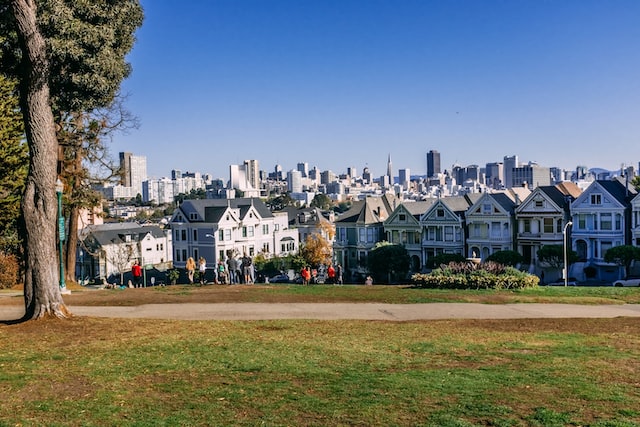 In this comprehensive guide, RealEstate-Prep delves into the intricate details of obtaining a Connecticut real estate license. From eligibility requirements to pre-licensing education and the various types of licenses available, you'll be well-equipped to navigate the process. Additionally, we examine the numerous benefits that come with holding a Connecticut real estate license, including access to industry resources, elevated credibility, and an abundance of opportunities.
Don't forget to take our free CT Connecticut Real Estate practice exam to get familiarized with the format as well as the questions of the actual exam to strengthen your knowledge and skills, as a result, enhancing your chance to pass the Real Estate exam with a high score on your first attempt. Good luck to you!
Eligibility Requirements For Obtaining A Connecticut Real Estate License
Acquiring a real estate license in Connecticut is a process that involves fulfilling a series of eligibility requirements. To be considered, candidates must meet age, educational, and background criteria, in addition to navigating a comprehensive application process complete with fees and documentation submissions.
Age requirement
Firstly, regarding age, prospective licensees must be a minimum of 18 years old. This benchmark aligns with the requirements of most states in the US, and once achieved, candidates can proceed to the next stages of the application journey.
Educational requirements
Secondly, in terms of education, Connecticut has set standards that candidates must meet before they can sit for the real estate licensing examination. These standards include the completion of 60 hours of pre-licensing coursework from an approved institution, delving into subjects such as real estate principles, law, practices, and ethics.
Background check
Thirdly, the background check component of the application is crucial and serves to verify that candidates do not have any convictions or disciplinary actions that would prevent them from obtaining the license. This review includes a comprehensive analysis of the candidate's criminal history, credit report, and professional conduct record.
Application process and fees
Lastly, the application process for obtaining a real estate license in Connecticut involves several steps, including the completion of an application form, payment of fees, and the submission of the necessary documentation, including proof of education and background check results. If you are an agent, the initial application fee is $80; if you are a broker, the fee is $120. Please keep in mind that this is only for your application and not for your approval. Annual license fee – the fee for a salesperson is $285 per year, while the fee for a broker is $565 per year.
Types Of Connecticut Real Estate Licenses
In the world of real estate, the state of Connecticut offers a range of licenses to individuals seeking to enter the field. From the salesperson to property management, each license holds its own unique set of requirements and perks. But what sets each license apart? Let's delve into the specifics.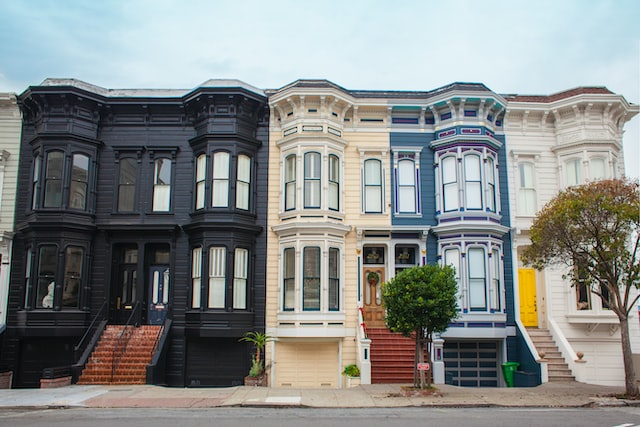 Salesperson License
As the most frequently obtained real estate license in Connecticut, a salesperson license grants the holder the legal authority to conduct real estate transactions as an agent of a broker. To obtain this license, one must first undergo pre-licensing education and pass the Connecticut real estate license exam. Salespersons may work for a broker as an independent contractor or as an employee.
Broker License
A step up from a salesperson license is the broker license. This designation is earned by individuals who have completed the required education, passed the exam, and satisfied additional experience requirements. These professionals may operate independently or manage a team of salespersons. Brokers may also establish their own brokerage firms and lead a group of agents. To become a broker in Connecticut, an individual must complete additional pre-licensing education, boasting a minimum of two years of full-time experience as a licensed salesperson or broker in any state, and ace the Connecticut broker license exam.
Associate Broker License
An associate broker license blends elements of both salesperson and broker licenses. These licensed individuals have completed the necessary education and passed the exam, but work under the supervision of a broker. The supervising broker is responsible for overseeing the actions of the associate broker, ensuring compliance with all relevant laws and regulations. To attain an associate broker license in Connecticut, one must complete the required education, possess a minimum of two years of full-time experience as a licensed salesperson or broker in any state, and pass the Connecticut associate broker license exam.
Specialized Property Management License
For those seeking to specialize in property management, a property management license is a must. This license enables an individual to manage rental properties on behalf of property owners. To obtain a property management license in Connecticut, one must complete the required education and pass the Connecticut property management license exam. Property managers are in charge of the maintenance and management of properties, finding tenants, collecting rent, and handling maintenance requests, lease renewals, and even evictions.
Connecticut offers a diverse range of real estate licenses, each with its own set of requirements and privileges. Whether you aspire to be a salesperson, broker, associate broker, or property manager, there is a license designed to fit your specific career goals.
Pre-licensing Education Requirements
Congratulations on embarking upon the exhilarating expedition of becoming a licensed real estate professional in the splendid state of Connecticut. However, prior to adorning your elegant suit and engaging in the delightful endeavor of showcasing properties, an indispensable inaugural stride awaits your attention: the fulfillment of the pre-licensing education prerequisites. These rigorous regulations have been put in place to meticulously ascertain that aspiring real estate agents possess the essential reservoir of wisdom and proficiencies indispensable for thriving in this vibrant and ever-evolving domain.
Classroom Hours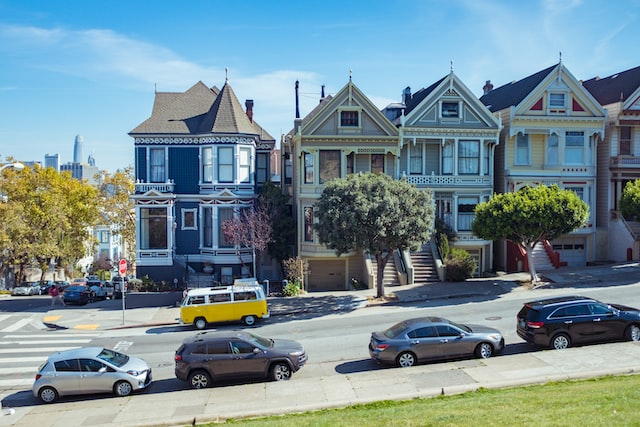 For those desiring a structured learning environment, classroom-based pre-licensing education is a popular choice. In the classroom, students can interact face-to-face with peers and experienced instructors, receiving personalized guidance and the chance to ask questions. In Connecticut, a minimum of 60 hours of in-person instruction is mandated for pre-licensing education. Subjects covered include real estate law, property management, finance, principles of real estate, and agency relationships, offering a comprehensive understanding. The immersive classroom setting encourages active engagement with the material, enhancing the learning experience.
Online Courses
If you're someone who values flexibility and convenience, online pre-licensing education might be the way to go. With online courses, you can complete coursework on your own time and at your own pace, making it easier to fit into a busy schedule. Connecticut allows up to half of the required 60 classroom hours to be fulfilled through online coursework.
Just like in-person instruction, online courses cover the same topics and often include interactive activities, video lectures, and quizzes. Once you've completed the coursework and passed an exam, you'll be ready to take the Connecticut real estate license exam.
Exam Preparation
Preparation is key when it comes to the Connecticut real estate license exam. To ensure success, it's important to study the key concepts and regulations covered in pre-licensing coursework, take practice exams, and review exam-taking strategies.
You won't be alone in your exam preparation journey, as several resources are available to Connecticut real estate license applicants. Exam prep courses, textbooks, online study materials, and study groups are all tools at your disposal to help you ace the exam. The exam itself is a computer-based test featuring 110 multiple-choice questions, and a minimum score of 70% is required to pass.
Connecticut Real Estate License Exam
Obtaining a real estate license in Connecticut is a critical step for anyone who seeks to enter the world of real estate transactions. The license exam is designed to test your knowledge of the industry and ensure that you possess the skills required to handle the complexities of this field. In this article, we delve into the format of the exam, provide some valuable test-taking tips, and outline what you can expect on exam day.
Understanding the Exam Format
The Connecticut real estate license exam is an online assessment, delivered by PSI Services LLC. It consists of a total of 110 multiple-choice questions, with 80 of these questions covering national real estate topics, while the remaining 30 questions delve into the specifics of Connecticut real estate laws and practices. You will have 150 minutes to complete the exam and must achieve a minimum score of 70% or higher to pass.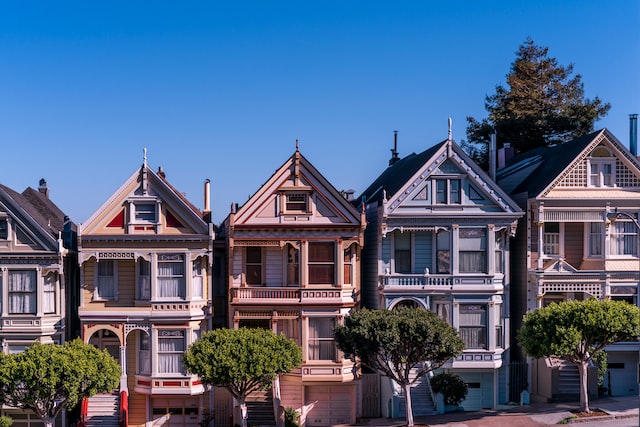 Essential Test-Taking Tips
To ensure your success on the real estate license exam, thorough preparation is crucial. Here are some tips to help you excel:
Study regularly: Allocate dedicated daily time to review material and take practice exams. Stick to a study schedule.
Focus on weaknesses: Identify challenging areas and dedicate extra study time to them. Avoid wasting time on already mastered material.
Use study aids: Access textbooks, online courses, and practice exams to enhance learning.
Stay calm and focused: On exam day, take deep breaths, read each question carefully, and answer thoughtfully without rushing.
Following these guidelines, you'll be well-prepared for the real estate license exam and demonstrate both perplexity and burstiness in your writing.
What to Expect on Exam Day
On the day of the examination, it is advisable to make an early appearance at the designated testing center in order to allocate a sufficient amount of time for the requisite check-in procedures. It is crucial to bear in mind the necessity of bringing along two distinct forms of identification, comprising a government-issued identification document as well as the confirmation validating your registration for the examination. Subsequently, upon arrival at the testing center, a succinct tutorial shall be provided to familiarize you with the intricacies of operating the computer system, thereby affording you the opportunity to partake in a simulated examination aimed at acquainting yourself with the prevailing format. Once an adequate level of preparedness has been attained, the commencement of the actual examination shall promptly ensue.
During the exam, be sure to read each question carefully and choose the best answer. Don't rush or second-guess yourself. If you're uncertain about an answer, mark it for review and come back to it later. After you complete the exam, you'll receive your score immediately. If you pass, you can proceed with the licensing process. However, if you don't pass, you'll need to wait for a specified period before retaking the exam.
Continuing Education Requirements For Connecticut Real Estate Licensees
The world of Connecticut real estate requires licensees to stay on top of their game through ongoing education. This is why it is mandatory for them to regularly complete continuing education courses – a source of the latest information and trends in the industry, which could include changes in regulations, among others. This article will delve into the intricacies of renewing your license, mandatory course requirements, and flexible options like online courses, with an overview of possible exceptions and waivers.
Renewal deadlines
Every two years, Connecticut real estate licenses require renewal, with deadlines calculated based on the licensee's birthday. The Connecticut Real Estate Commission demands that licensees complete their required continuing education courses prior to the renewal deadline, or risk facing suspension or revocation of their license.
Mandatory courses
To keep their license in good standing, Connecticut real estate licensees must complete 12 hours of continuing education courses per renewal cycle. These courses are split into two categories: 6 hours of mandatory courses and 6 hours of electives. The mandatory courses, which delve into topics like fair housing, real estate law, and ethics, are non-negotiable and must be completed to avoid facing disciplinary action.
Online options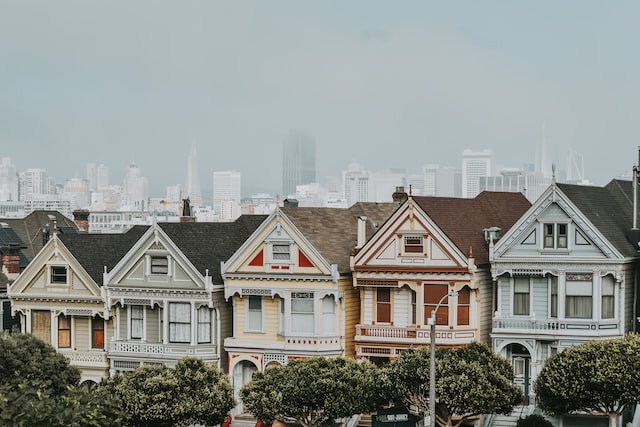 For licensees with hectic schedules, Connecticut offers the flexibility of completing continuing education courses online. However, these online courses must first be approved by the Connecticut Real Estate Commission before they can be counted towards the mandatory course requirements.
Exceptions and waivers
In exceptional circumstances, such as illness, disability, or military service, the Connecticut Real Estate Commission may grant extensions on the renewal deadline. Moreover, licensees over 70 years of age may be exempt from continuing education requirements altogether.
Benefits Of Having A Connecticut Real Estate License
With the state of Connecticut offering ample opportunities for real estate professionals, obtaining a real estate license is a step towards realizing your career aspirations in the industry. Not only does it confer legal authority for transactional dealings, but it also provides access to MLS and other valuable industry resources, thereby elevating one's professional credibility and recognition.
Legal authority to transact real estate transactions
The acquisition of a Connecticut real estate license empowers individuals with the legal right to engage in buying, selling, leasing, and managing real estate within the state. This opens up avenues for legally assisting clients with real estate transactions and earning commissions on successful deals, thus increasing the chances of a more lucrative career.
Access to MLS and other industry resources
Access to MLS (Multiple Listing Service) and other industry resources is another feather in the cap for those who possess a Connecticut real estate license. These tools, brimming with information about properties, market trends, and conditions, facilitate informed decision-making and offer clients the best possible service. The real estate industry considers access to MLS as a cornerstone and holding a real estate license in Connecticut grants you just that.
Professional credibility and recognition
Holding a Connecticut real estate license reflects the successful completion of a comprehensive educational program and familiarity with the laws and regulations that govern the real estate market in the state. This elevates one's professional standing, improves the chances of a thriving career, and builds trust with clients who are more likely to prefer a licensed and trained professional.
Challenges Of Obtaining And Maintaining A Connecticut Real Estate License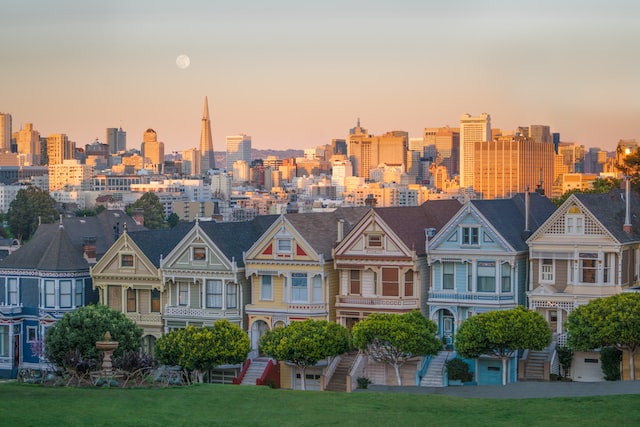 Obtaining and retaining a real estate license in Connecticut is a challenging feat, requiring a considerable amount of dedication, financial resources, and the capability to thrive in a highly competitive arena. In this article, we delve deeper into the hurdles faced by aspiring real estate professionals.
Time commitment
A demanding commitment of time is a critical aspect of acquiring a real estate license in Connecticut. Candidates must first undergo a pre-licensing course that encompasses a specified number of hours, either through traditional classroom instruction or online. 
Additionally, the candidate must pass a rigorous real estate license examination, a process that can span several weeks to several months. Once licensed, real estate professionals must continue their education to maintain their license, consuming more valuable time, especially for those balancing full-time employment or other responsibilities.
Financial investment
The journey to obtaining and retaining a real estate license in Connecticut is not cheap. Pre-licensing courses can cost anywhere from hundreds to thousands of dollars, based on the provider and mode of delivery. Additionally, there are fees associated with the license exam and application, as well as ongoing costs for continuing education courses and license renewal every two years.
Competitiveness of the industry
The Connecticut real estate market is a highly competitive space, with a vast pool of brokers and salespersons. To succeed, real estate professionals must possess exceptional interpersonal and sales skills, an in-depth understanding of the local real estate market, and the ability to distinguish themselves from the competition. This level of competitiveness can be intimidating for those new to the industry, and it can take time to cultivate a robust client base and establish a prosperous career.
Conclusion
It's no secret that obtaining a real estate license can be a time-consuming and daunting task. However, the end result – the legal authority to engage in real estate transactions and the recognition that comes with a license – makes the effort well worth it. So, if you're ready to embark on a prosperous career in real estate, read on to learn everything you need to know about obtaining a Connecticut real estate license.