Getting a real estate license is a must for anyone looking to work in the real estate industry in Minnesota. A license is often required if you want to buy and sell properties, work as a property manager, or pursue other real estate opportunities. But what are the requirements for obtaining a real estate license in Minnesota, as well as the benefits of doing so? In this guide, RealEstate-Prep will look at the requirements for obtaining a Minnesota real estate license, along with the benefits it provides, and offer success tips.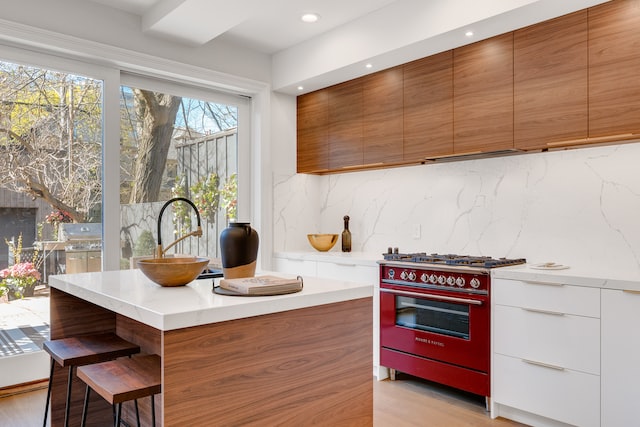 Don't forget to take our free MN Minnesota Real Estate practice exam to get familiarized with the format as well as the questions of the actual exam to strengthen your knowledge and skills, as a result, enhancing your chance to pass the Real Estate exam with a high score on your first attempt. Good luck to you!
Minnesota Real Estate License Requirements
In order to obtain licensure as a bona fide real estate practitioner in the state of Minnesota, one must meet certain requirements. Four primary prerequisites exist for acquiring a Minnesota real estate license, including education, experience, examination, and continuous education.
Education Requirements
The primary requirement for a prospective licensee to become eligible to obtain a Minnesota real estate license is the completion of a pre-licensing education course. The Department of Commerce in Minnesota mandates that an approved provider furnish at least 90 hours of education on a spectrum of topics that include real estate principles, finance, contracts, agency, and law. These requisite hours can be completed either in a traditional classroom environment or online, depending on the provider in question.
Minnesota Real Estate License Exam Requirements
The Minnesota real estate license examination is mandatory for all applicants to secure their license. The examination is conducted by the distinguished PSI Services and encompasses both national and state-specific questions. The national component of the test encompasses 80 multiple-choice questions, whereas the state-specific component consists of 50 multiple-choice questions. The duration of the examination is set at four hours, and the applicant is required to score a minimum of 75% in order to pass.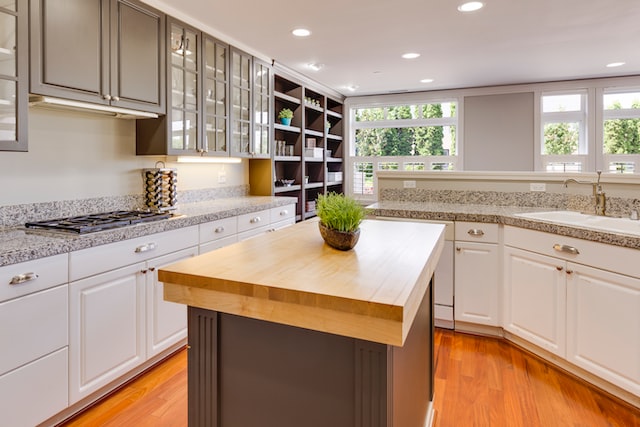 Continuing Education Requirements
Subsequently, it is mandatory for licensed real estate practitioners to fulfill continuing education requirements. Every two years, licensees are expected to complete 30 hours of continuing education to maintain their license. This continuing education comprises a mandatory 15-hour course on core topics, including but not limited to agency relationships, fair housing, and contracts, alongside an additional 15 hours of elective courses.
Certain exemptions exist to the aforementioned continuous education requirements, including individuals who procure their initial license within six months of the renewal date, who are not obligated to complete continuing education during their first renewal cycle. Additionally, licensees who are 65 years of age or older and have held an active license for at least 25 years are also excused from these continuing education requirements.
Benefits of Getting a Minnesota Real Estate License
Acquiring a bona fide real estate license in Minnesota can be an asset in more ways than one. Enumerated below are some of the multitudinous virtues of obtaining licensure in this state:
Ability To Legally Represent Buyers And Sellers In Real Estate Transactions
One of the most manifest benefits of procuring a Minnesota real estate license is the legal capacity to represent buyers and sellers in the highly intricate domain of real estate transactions. Without a license, you are devoid of any legal entitlement to remuneration for the provision of your real estate services, nor can you legally assume the mantle of an agent on behalf of others. By obtaining a license, you gain the power to represent clients in an array of real estate activities, ranging from property listings to buyer discovery, and from contract negotiations to sundry other transactions that can be deemed nothing short of a game-changer in terms of augmenting your earning potential and career growth.
Increased Credibility In The Industry
Another salubriousness that accrues from the attainment of a Minnesota real estate license is the superlative increase in credibility that it provides in the industry. By traversing the educational and training requisites mandated for securing licensure, you substantiate your dedication to your profession and your determination to provide quality service to your clients. This can help you develop trust and strong relationships with prospective clients, as well as establish yourself as a reputable and reliable agent in the real estate community.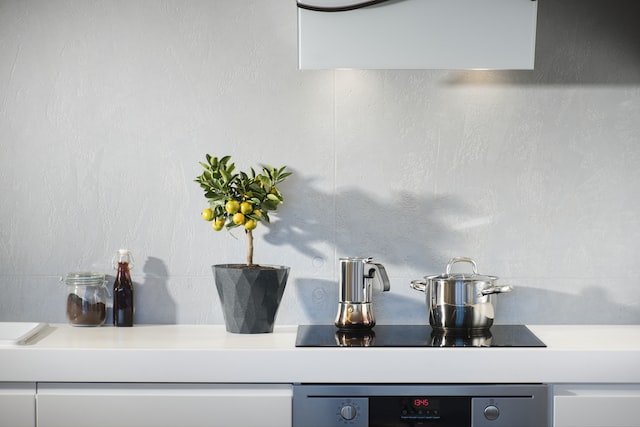 Opportunity To Earn A Higher Income
Apart from the legal authority and credibility that a Minnesota real estate license confers, it also endows its bearer with the potential to earn a higher income. As a licensed agent, you can accrue a commission for your services, which can be significantly more than what unlicensed agents can earn. Additionally, licensed agents have access to a broader range of real estate opportunities, including higher-end properties, which can also lead to higher commissions. With the passage of time, your earnings potential can soar as you expand your network and establish yourself in the industry.
Flexibility In Scheduling And Career Path
Finally, procuring a Minnesota real estate license provides the advantage of flexibility in scheduling and career trajectory. Licensed agents have the autonomy to work for themselves, for a brokerage, or to specialize in a particular area of real estate. You can also choose to work part-time or full-time, or to set your own hours. This level of flexibility allows you to tailor your work around your personal needs and goals, whether that involves spending more quality time with your family or pursuing other interests.
Steps to Obtaining a Minnesota Real Estate License
If you're enthusiastic about becoming a licensed real estate agent in the state of Minnesota, you must abide by an intricate series of procedures to achieve your objective. The process can appear intimidating at first glance, however, with adequate preparation and guidance, it can evolve into a relatively straightforward and fulfilling experience. Here are the onerous steps you'll need to follow to acquire a Minnesota real estate license:
Research Minnesota Real Estate Licensing Requirements
To obtain a Minnesota real estate license, your initial step is to conduct extensive research on the prerequisites for acquiring the license. This encompasses comprehending the education, experience, and examination requirements that are mandatory. You can obtain this information on the Minnesota Department of Commerce website, which serves as the governing entity responsible for licensing real estate agents in the state. It's crucial to scrutinize these prerequisites meticulously and confirm that you meet them before advancing to the subsequent step.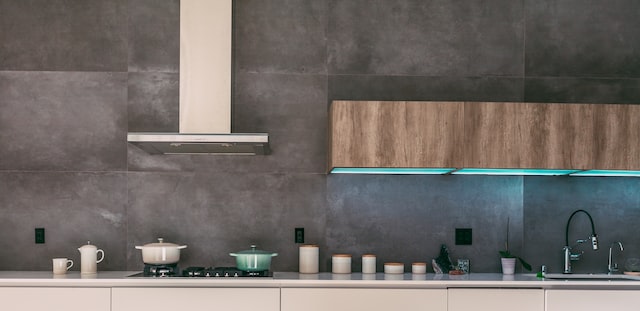 Complete Pre-Licensing Education
After acquainting yourself with the licensing prerequisites, your subsequent step is to satisfy the obligatory pre-licensing education requirements. In Minnesota, this necessitates completing 90 hours of real estate education from a state-sanctioned provider. This education encompasses a gamut of topics associated with the real estate industry, such as contracts, property ownership, real estate finance, and more. You can complete this education online or in person, and you must attain a passing grade to progress to the next step.
Pass The Minnesota Real Estate Licensing Exam
Once you've completed your pre-licensing education, your ensuing step is to take and pass the Minnesota real estate licensing exam. The exam encompasses various topics related to real estates, such as property ownership, contracts, agency relationships, and more. It comprises two sections – a national section and a state-specific section. You must attain a score of at least 75% on both sections to procure your license. You can take the exam at one of several testing centers throughout the state, and you'll be required to remit a fee to take the exam.
Find A Sponsoring Broker
After successfully passing the licensing exam, your subsequent step is to obtain a sponsoring broker. In Minnesota, you must operate under the supervision of a licensed broker to practice real estate. Your sponsoring broker will furnish you with the direction and assistance you require to commence your career in the industry, and they'll also be liable for reporting your activities to the state. You can secure a sponsoring broker by scouring online, attending industry events, or networking with other real estate professionals.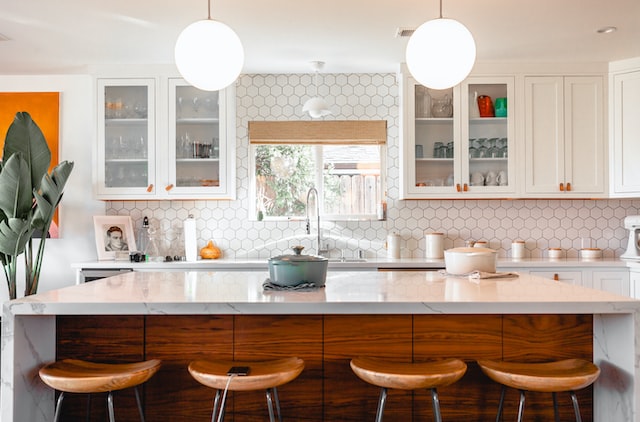 Submit An Application To The Minnesota Department Of Commerce
The ultimate step in securing your Minnesota real estate license is to submit an application to the Minnesota Department of Commerce. This application must encompass your education and exam records, along with details about your sponsoring broker. You'll also be required to furnish personal information, such as your name, address, and social security number. Once your application is scrutinized and ratified, you'll be bestowed with your license and will be poised to launch your career in real estate in Minnesota.
Tips for Success in Obtaining a Minnesota Real Estate License
In the pursuit of obtaining a Minnesota real estate license, it's necessary to undertake a significant investment in your career and future prospects. However, to ensure your triumphant accomplishment of acquiring a Minnesota real estate license, it's crucial to take appropriate measures and make necessary preparations. In this segment, we'll provide you with an intricate set of tips that can aid you in achieving your goal of obtaining a Minnesota real estate license.
Find a Reputable Real Estate School or Education Provider
In the initial stages of obtaining a Minnesota real estate license, one of the most critical steps is to find an institution of real estate education or a school that holds a commendable reputation. A high-quality school or education provider will equip you with the essential skills and knowledge necessary for success in your real estate career. You can conduct research to find a dependable real estate school by perusing reviews and seeking recommendations from people who've successfully gone through the process.
Develop a Study Plan and Stick to It
After finding a top-tier real estate school, it's crucial to create a comprehensive study plan that works in your favor. Make a schedule that accommodates regular study sessions, set achievable goals, and create a realistic timeline for completing the mandatory coursework. To be adequately prepared for the licensing exam, you must remain consistent and adhere to your study plan meticulously.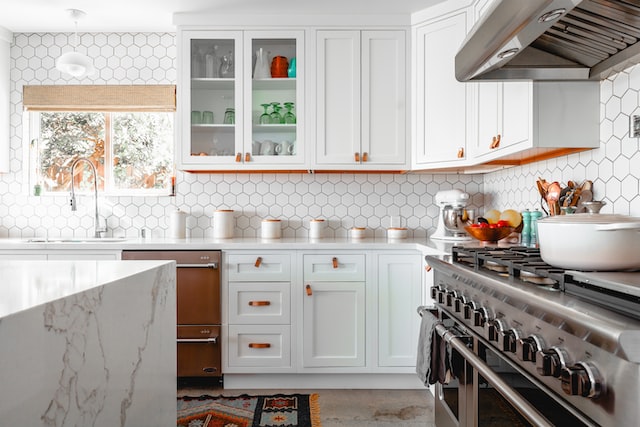 Practice Test-Taking Strategies
Taking practice exams is an excellent way to prepare for the licensing exam. It helps you become familiar with the exam format, identify areas of improvement, and enhance your confidence. Besides, it's crucial to practice effective test-taking strategies, such as reading questions meticulously, managing your time wisely, and eliminating wrong answers to increase the likelihood of success.
Network with Other Professionals in the Industry
Engaging in networking activities within the real estate industry can serve as an invaluable catalyst for garnering profound insights and fostering exceptional career growth prospects. Seize the opportunity to attend diverse industry events, immerse yourself as a distinguished member of reputable real estate associations, and actively participate in vibrant online forums, as these avenues pave the way for forging meaningful connections with fellow professionals. By embarking on this strategic voyage, you open the floodgates to acquiring a treasure trove of wisdom and sagacious advice emanating from seasoned experts, thereby fortifying your pursuit of triumph in the dynamic realm of real estate.
Choose a Sponsoring Broker That Aligns With Your Career Goals
When embarking upon the journey of acquiring your esteemed real estate license, a pivotal step emerges—seeking out a sponsoring broker with whom to forge a symbiotic professional partnership. It becomes indispensably crucial to meticulously discern a broker whose vision seamlessly harmonizes with your own career aspirations and deeply-held values. Directing your attention towards a brokerage establishment that boasts an impeccable standing within the domain, extends a bountiful repertoire of immersive training initiatives and unfaltering support, and adroitly equips you with the indispensable arsenal of tools and resources requisite for triumphantly navigating the labyrinthine terrains of this ever-evolving industry, emerges as an inextricable facet of your overarching odyssey towards accomplishment.
Conclusion
In conclusion, acquiring a Minnesota real estate license portends a consequential investment in your career and an optimistic harbinger of a prosperous future. It confers upon you the legal mandate to represent clients in real estate transactions and also opens up diverse opportunities for revenue generation and upward mobility in your career. 
By assimilating the eligibility requirements, benefits, and procedural steps for acquiring a real estate license, and leveraging invaluable tips and resources for a successful outcome, you can confidently pursue your ambitions within the dynamic and captivating real estate industry. Therefore, if you're contemplating a career in real estate, we wholeheartedly encourage you to take the bold and necessary step toward obtaining a Minnesota real estate license and unlock the full potential of this vibrant and enthralling industry.