Are you going to prepare to start a real estate career? But wait, you must pass the real estate exam first to become a certified real estate agent! You cannot skip this step whether you are good or terrible at taking tests. So if maybe you are wondering that "Is the real estate exam hard?". That's why we have this guide to lead you through all the popular queries in this term. Won't let you wait any longer, let's find out together with RealEstate-Prep!
The real estate exam is a difficult examination that requires good study to pass. However, you must pass the state test for a real estate broker or agent in order to obtain your real estate license. The significance of careful preparation cannot be emphasized.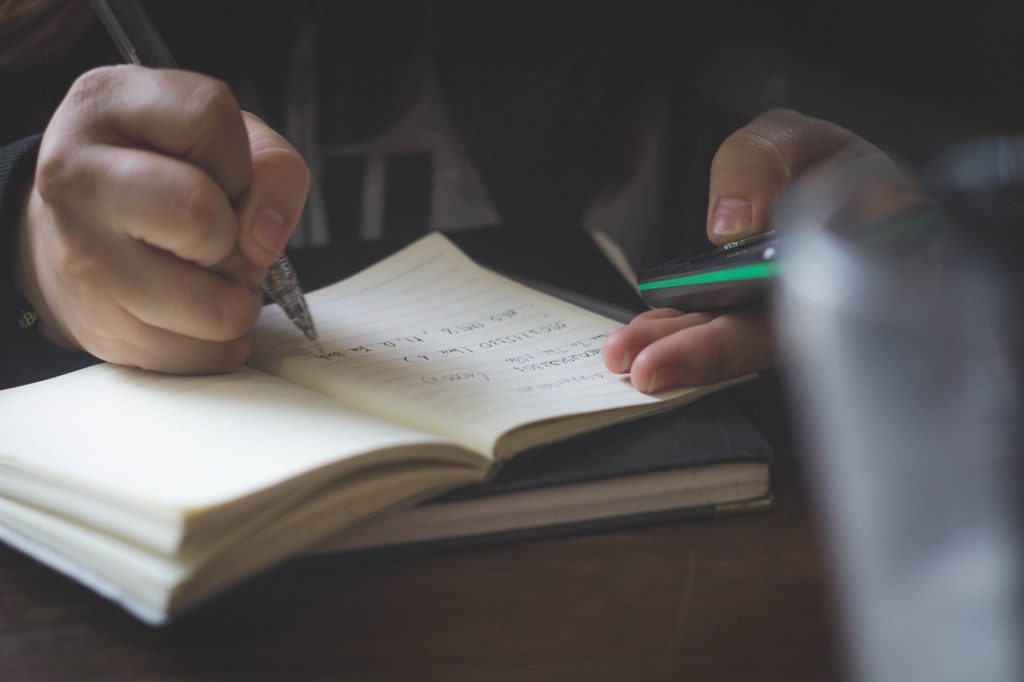 Is The Real Estate Exam Hard?
Real estate examinations are meant to be tough to pass so that those who will not be skilled agents may be weeded out. Though the pass percentage varies depending on the state test, it generally hovers around 50% nationwide. This indicates that around half of individuals who take a state licensure exam pass.
While the pass percentage on the real estate exam varies by state and examination, there is one thing that all real estate tests have in common: many test takers fail on their first attempt. According to the Texas Real Estate Commission (TREC), the passing rate in total on the state's real estate exams was only 58.94% in the preceding two years. According to the figure of the Florida Department of Business and Professional Regulation (DBPR), just 43% of real estate test candidates pass the exam all over the state. Like the rest of the country, California has a pass rate of approximately 50%.
This might be due to various reasons such as sometimes a candidate simply is not a good test taker. They may not have received an approved real estate education or are unaware of the subject. Anyhow, because there is a fee associated with the test, it is preferable not to fail.
A significant number of people fail the real estate test. Is this to say that the real estate test is difficult? In some ways, it does, but it's also a lot more difficult. The real estate exam is a test of your knowledge. It does not put candidates on the exam on facts that they will already know. To put it another way, you must study in order to pass this exam.
Wanna get your Virginia real estate license, let's take our free Virginia Real Estate Practice Exam!
What Is The Best Way To Study For The Real Estate Exam?
How hard is the real estate exam? The real estate licensing test is not something you can study overnight because it covers so many topics. You must understand all the national norms and regulations, as well as real estate terminologies, agency relationships, and contracts, real estate arithmetic, and real estate legislation.
However, you will be okay if you have the right study strategy in place and the positive mindset. Continue reading for real estate exam ideas that can help you ace the exam! These tips will assist you in overcoming these obstacles so that you may easily pass the exam and go on to your license application.
Here are 7 tips to help you ace the real estate licensing exam:
1. Consider taking a pre-licensing course
Right before you take the real estate license test, you will need to complete a pre-licensing course. In an exam preparation course, you will learn about the themes of the exam as well as how to succeed as a real estate salesman or broker in your state.
We recommend looking for a state-specific real estate test preparation program. Because in order to pass the test, it is extremely crucial for you to understand thoroughly the differences between California and the Michigan real estate exam. 
Studying for the real estate test through an online real estate school that is state-specific can be a good choice. I If you need some schedule flexibility, taking a real estate course online might help.
2. Take Practice Tests
Why should you take practice tests before taking the real one? The answer is that taking practice tests will help you know if you are prepared for the real estate salesperson exam or not. It will give you examples of all kinds of questions that will be shown on the real test. So a note for you is that when picking a pre-license course, make sure it includes sample exams that allow you to practice.
You may retake the practice test as many times as necessary. You will be better prepared for the real state exam with more practice, and you will not waste your money on the test. Take note of the sorts of questions that stump you as you practice, and concentrate your study time on those topics. If you need more practice in real estate math, for example, you may choose to focus your studies on that topic to increase your chances of passing the final exam.
Let's get started with our free Real Estate practice exam. We've put in a lot of effort to provide you with the most comprehensive real estate practice test material available. To make you feel confident before you go to the testing center, our questions are created to simulate the phrasing and format of official exam questions.
Taking practice tests as you study can assist you in keeping track of your progress and reinforcing what you've learned. Our practice tests will help you take your real estate exams with confidence.
3. Learn Good Test-Taking Practices
The subject for the exam should be covered in your state exam preparation course, but it should also provide you advice on how to ace the test by honing your test-taking techniques. You might want to consider the following ideas:
Begin with questions you already know the answers to

Working backward, eliminate incorrect answers before selecting the best possible correct solution

Don't second-guess yourself or alter your answers

If you have time, skip the difficult questions and come back to them later

While taking the test, remember to breathe because a lack of oxygen will impair your capacity to recall what you've learned

Read the inquiry verbatim. Small words like "many" or "all" can significantly alter how a question and its response are understood.
Bear in mind that start with what you know because the goal is to receive a passing grade, not to get every answer right.
4. Take and review your notes
Make a number of notes and note cards while you study for the exam. To keep things close to hand, consider utilizing a digital note card program. Take these note cards with you and study for the exam whenever you have a spare moment. But don't get too worked up over the note cards. Use them as a tool to help you remember what you've learned.
Remember that practice makes perfect, and the more you practice, the more prepared you will be for the exam. As you study, make note cards for any tough concepts you come across, and review, review, review.
5. Take Care of Yourself
Make sure you get plenty of rest and eat a healthy diet in the days leading up to the real estate test. Stay away from the urge to cram material the night before by staying up late. You will not do well on the test no matter how amazing your prep course is if you are exhausted. Get a full night's sleep the night before the test. This will help you pass the exam more than any amount of cramming.
6. Remember It Isn't a Competition
We want to remind you that the real estate test is not a race, something you won't learn at real estate school. Other candidates will complete their applications faster than you, and some may take longer. Pace yourself to keep within the time restriction, but don't make it a race to see who can finish first.
7. Stay Positive
Finally, your attitude will have a significant influence on your success. Don't get caught up with your state's pass rate or the finer points of your pre-license schooling. Do your best and keep a cheerful attitude throughout the process. If you approach the test with the appropriate mindset, you'll have a far better chance of succeeding.
It's also fine if the worst happens and you don't pass. If necessary, you can retake the real estate test. Learn from your mistakes, enroll in another real estate school course, and try again.
To make a detailed study plan for your upcoming exam, read more about our Real Estate Study Guide
5 Tips During Real Estate Exam
All that's left now is to take the exam, which you've thoroughly studied and prepared for.
Before you start, double-check that you have all of the things you'll need
Make careful to prepare the stuff you'll need the night before to prevent stress on exam day.
Your registration documents, identity, writing tools, and calculator are all included. Check your state's specific exam criteria to see what you'll need.
Another helpful hint is to find out where the test will be held. When you're not worried about directions, traffic, or finding a parking spot, it'll be much simpler to concentrate on the exam. On exam day, it's always ideal to keep any and all distractions to a minimum.
Strategically answer questions
A timeless note whenever you need to take the test is that you should answer all the simpler questions first, and don't waste too much time on the tough ones! Because each multiple-choice question contributes equally to your final score, it's pointless to waste time on those that cause you trouble when time is up and you will not have the extra time to come back and finish the remaining questions. When you have time left, you only should go back to the numbers you skipped once you've completed the rest of the questions.
Remember, nevertheless, to properly read and evaluate each question. Because they're rushing through the exam, test takers are prone to make thoughtless errors. Make sure you're not one of them!
Your Gut Feelings Should Be Trusted
Confidence is frequently the key to success.
Don't get worked up about a few challenging tasks; be calm and carry on so you don't lose your momentum. Anxiety and nervousness might cloud your judgment, so try to remain calm throughout the real estate test.
The bottom conclusion is that a calm test taker has a better chance of passing the exam!
Wanna get your West Virginia real estate license, let's take our free West Virginia Real Estate Practice Exam!
Stay Calm
Confidence is frequently the key to success.
Don't get worked up about a few challenging tasks; be calm and carry on so you don't lose your momentum. Anxiety and nervousness might cloud your judgment, so try to remain calm throughout the real estate test.
The bottom conclusion is that a calm test taker has a better chance of passing the exam!
Don't be disheartened!
Finally, have an optimistic attitude.
Stop worrying about the real estate test once you've completed it. It's pointless to linger on what has already occurred; instead, be hopeful and wish for the best! Most likely, you did better than you anticipated.
Now, if you truly believe you've failed, don't despair!
Even if you don't pass the first time, you'll have plenty of chances to retake the exam. A single failed exam will not jeopardize your prospects of obtaining a real estate license!
After You've Passed the Exam, What Should You Do?
Your real estate career may begin once you have completed your hard work and passed the real estate test. Getting a good career off the ground, on the other hand, might be challenging.
Now is an excellent moment to start looking for a sponsoring broker. A managing broker who will supervise your work as an inexperienced agent is known as a sponsoring broker. They increase your company's brand awareness and assist you in finding listings and clients.
Consider continuing education to help you fine-tune your real estate abilities after working as a real estate salesperson for a while with a sponsored broker. If you desire, you will soon be able to establish an independent real estate career and work as a REALTOR without the supervision of a sponsor.
An essential step in becoming a licensed real estate agent is passing the real estate test. You will have a good chance of success if you take the time to study extensively and employ test prep classes to help you with your preparation. If you struggle, remember that you may retake the course and the exam to solidify your understanding.
If you don't pass the exam, read more about How Many Times Can You Take The Real Estate Exam?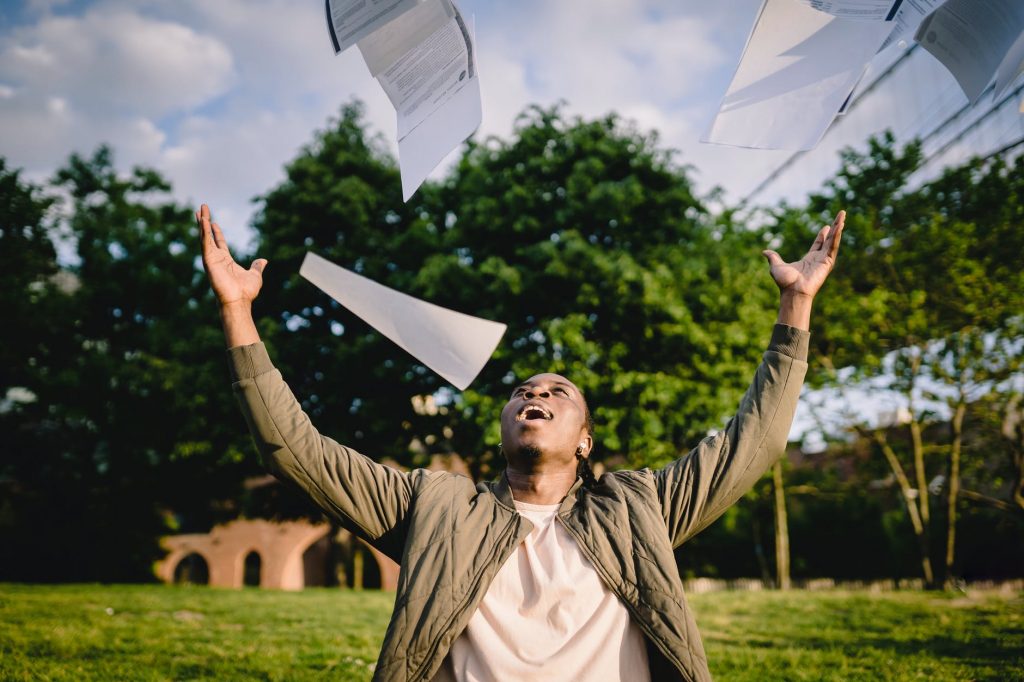 FAQs – Real Estate Exam 
Is it possible to take real estate examinations online?
While you can take your pre-licensing course online, the real estate exam is normally given in person by a third-party proctor. Some states, however, enable you to take the exam online. To learn more about your options, contact the real estate commission in your state.
Are there multiple-choice questions on real estate exams?
There are two sections to the real estate exam: a state-specific test and a generic real estate section. Each one is a multiple-choice question. The state component has 60 to 80 multiple-choice questions, whereas the general section contains 80 to 100 questions.
What does a real estate exam cost?
The cost of the real estate test varies based on the state, however, it is usually less than $50.
What is the best place to take the real estate exam?
PSI Exams Online, AMP Testing Center, and Pearson Vue are the three primary testing facilities for the real estate exam. You can pick from hundreds of sites around the country where these facilities are located. You can schedule your test at one of these locations if you've satisfied the criteria. Visit your state's real estate commission for further details on when and where your exam will be held.
What is the duration of the real estate exam?
You will have between 90 minutes and three and a half hours to complete both the state and national portions of the real estate exam, depending on the state you are in.
Conclusion
You may get the answer to "Is the real estate exam hard?". Despite the fact that becoming a real estate broker or agent looks to be a challenging task, if you work hard and follow these guidelines, you will be able to achieve your professional goals. Are you ready to begin right now? There's no need to hold off. Get our full real estate salesperson or real estate broker test study guide today by visiting our website. Simply choose your state and you'll be on your way to passing the real estate salesperson/broker exam in no time.