The real estate field is opening up numerous job opportunities with attractive income levels, freedom, and plenty of time. The real estate industry offers a rewarding career if you are motivated, hardworking, and enjoy connecting and helping people. So is real estate a good career? Let's find out together with RealEstate-Prep in this article to have an honest look at the real estate industry!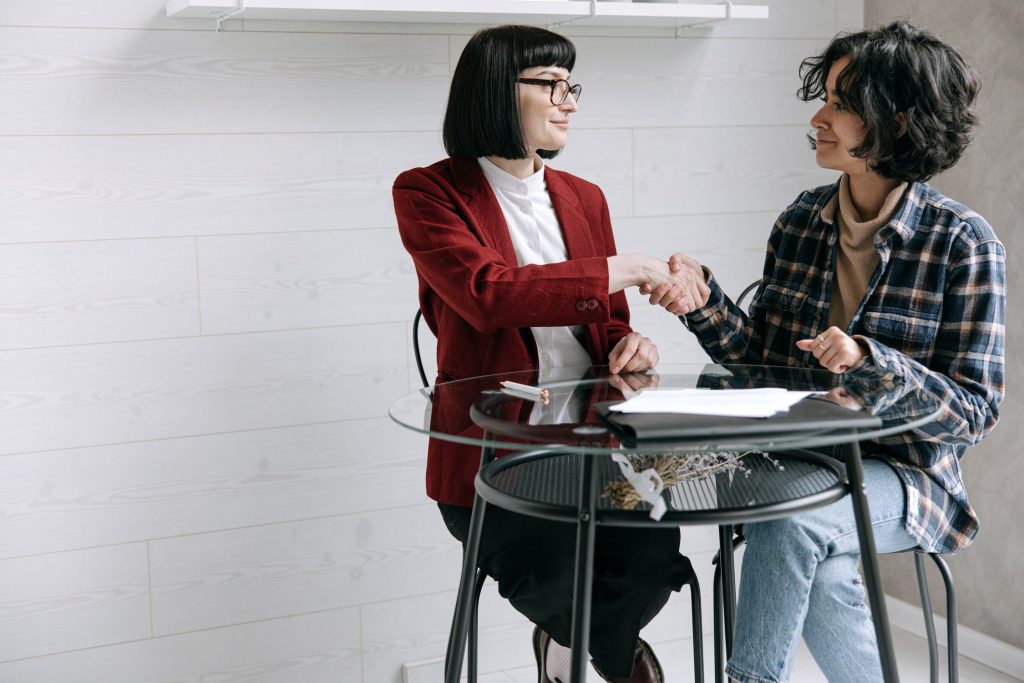 Positions In the Real Estate Industry
Those who follow the real estate industry can work as real estate brokers or apply for the position of staff, or managers of transaction offices in different real estate companies. Specific positions include:
Real estate broker
This is a relatively popular position as it does not require the candidate to have too much experience or knowledge in the industry. Simply put, real estate brokers are like regular salespeople. The only difference is that you are in charge of selling a product with great value, so it also requires you to have specialized skills.
Market research staff
If you like numbers, like statistics, have good analytical ability, search for data, have a lot of information on the market, and have been to many states… then you can start with this job. The information and data you research and analysis are very helpful to customers and investors.
Agency development and management staff
In the time of cooperation, projects, and investors all need the power to link sales agents, and to sell together, and they need employees to take care of, select, train, develop, and take care of sales agents.
Real estate admin
If you are a careful person, can check your phone 24/7, and work well with numbers, please join this job. Your responsibility is to work during the process of completing deposits, signing contracts, transaction screening, and commission payment…
Real estate marketing
In any industry, marketing is always very important, and so is real estate. A group of knowledgeable marketers can beat even large media companies in a specific campaign.
There are also several positions in the real estate profession that you should know:
Real estate agent and transaction office staff

Project staff – planning

Customer service staff

Project Manager Assistant

Real estate transaction office management

Business planning and development specialist

Real estate investment consultant
Find out about other jobs in the real estate industry in Top 20 ideal real estate jobs
Benefits Of Working In Real Estate Profession
So is being a real estate agent worth it? 
Decide the level of business growth
How and how quickly your business grows is entirely up to you. There are no limits to growth in the real estate industry. If you have good marketing knowledge, skills, and the right attitude, you can have a chance to earn a decent income. Remember that the more you work, the more money you make. Investing smart and calculating to go far is also a way for you to control the level of business growth. Your future depends entirely on your ability, even if the housing market slows down.
Unlimited salary
Instead of being limited by hourly wages, how much real estate professionals can earn depends on the time and effort they invest. This means that there is no limit to their income, which is considered a major benefit that many people choose to work in the real estate sector. And this will be a great motivation for you to give your best for work.
Become more active
Working in real estate will keep you motivated and it will push you to keep growing. You will meet many people, go to many places, and talk to and consult many customers. This forces you to stay healthy, have good communication skills, and become more active. No customer wants to buy if the seller is not enthusiastic and open. This is pressure but also part of the reason for the hustle and bustle around the real estate industry. If you are willing to work hard, it can be a very fast-paced career that is both dynamic and lucrative.
Nurturing social relationships
Building relationships is an important part of being a member or building a business in real estate. In particular, the working environment will create many opportunities for you to interact with many people as well as build lasting relationships with them. Friends, colleagues, partners, and even relatives can become your customers. Take advantage of this benefit to find potential customers or partners to develop your career.
Throughout your career, you will meet people from all walks of life and help others find their dream homes. You will also get some great business relationships, loyal customers, and referrals if you complete your responsibility well.
Flexible workspace
If most jobs are confined to the office, where managers and colleagues surround you all day, then real estate professionals spend most of their workday out. outside. Because they work independently and often have to go out to meet customers, the workspace is not fixed, it can be a cafe or a luxury restaurant.
Enhance soft skills
You can be a good student in university but it is not certain that you can be successful in life without soft skills. In fact, only 25% of successful people rely on hard skills – professional knowledge, and the remaining 75% are people with good soft skills.
The real estate profession is working between people in a transaction involving great material value, so it requires you to have good soft skills. Soft skills, also known as social skills, are related to human personality. Communication skills, teamwork, time management, persuasion and negotiation skills, skills to overcome pressure, creativity, and innovation… are typical examples.
Become your own "leader"
Real estate agents or professionals are very independent people. They prepare their own schedules, develop their own clients, and decide on their own marketing strategies. While it's a bit different from regular jobs, a career in real estate will be more exciting than the money you make. When working in this field, you will have to report more to yourself, not to management. Real estate is a great job and suits individuals who work best when not being supervised by their manager or boss.
Surviving during tough economic times
The real estate market is bound to fluctuate from time to time. While the economy has its own impact on the buying and selling process of any sector, real estate, in general, is a sector that does not cease to exist altogether. You probably won't sell as many homes as you used to, but that doesn't mean you'll stop your business altogether. Even when the economy is not favorable, real estate agents do well. And that means real estate agents can survive an economic downturn.
Drawbacks Of Working In Real Estate Profession
Real estate brokerage or any profession has certain difficulties. If you have tactics and solving skills, you will definitely overcome and reap a lot of success. Here are the difficulties of the real estate brokerage profession that anyone must go through. Check it out if you want to get into this field!
Difficulty finding customers
It can be affirmed that real estate is the profession that has the most contact with customers and requires good relationships to develop potential customers. Because of these requirements, lots of individuals when first entering the brokerage profession, often have difficulty finding customers.
Especially for young people who have not been exposed to society, working in the real estate industry is really a huge challenge. You need to determine that you have to start from zero and try by all means to find your own potential customers. In cases where it is necessary to use finance to invest in advertising and promoting real estate projects, the difficulties of the real estate profession are doubled.
And to overcome this difficulty, it requires real estate brokers to be really persistent and hard-working. Go through many different ways to find potential customers for yourself, for example, telesales according to available data sources, distributing leaflets, participating directly in projects, etc.
Work pressure
When you have decided to step into the field of real estate, you need to understand that the work pressure of this field is really terrible. Reality has proven that many young people who have just started working for 2-3 weeks have had to quit their jobs because of the pressure.
Specifically, for the real estate brokerage job, you have to accept regular calls from 100-200 calls per day and you will almost never have days off or weekends. The peculiarity of this occupation is continuous, so you need to take advantage of any time that the client has time. In addition, real estate occupations also have to regularly take customers to see scenes, make deposits, and consult about projects. This is also the difficulty of the real estate profession that many people fear the most.
Facing obstacles due to lack of knowledge and skills
The biggest difficulty that causes real estate brokers to lose customers is the lack of knowledge and skills. In fact, real estate knowledge is not only summarized in 1 or 2 specific items, but it includes a set of knowledge with many different groups and items. For example knowledge of real estate projects, the segment that the investor is performing, laws in each state, real estate market, real estate consulting…
For example, if you do not have knowledge of the local law, it is impossible for you to advise the client on what documents should be prepared to complete the project purchase procedure. And certainly, if you can not provide your clients with enough information they want, they will automatically turn to more experienced ones.
Besides knowledge, real estate staff also need to pay attention to skills in the profession. This is also a difficulty of the real estate profession that many people cannot overcome. Skills here are related to communication, dealing with customers, customer approach skills, consulting skills, and telemarketing skills… 
Therefore, equipping yourself with specialized skills and knowledge is extremely necessary. You might consider getting a real estate license. Over the last decade, real estate investing has been increasingly popular, therefore competition has increased as well. Separating yourself from the competition is more vital than ever. Realizing the importance of a real estate license, you can refer to our Real Estate practice exam to prepare the needed knowledge and skills to obtain your license the first time.
Don't understand the client and the project
Listening to this difficulty seems absurd because deeply understanding the client and the project is the priority of people working in the real estate profession. But in fact, this still happens in the real estate industry.
The failure to understand the customer here is not understanding the customer's psychology, not knowing what the customer demands, or having any difficulties that need to be troubleshot and consulted. The real estate staff makes the client question himself, spinning himself in the mess that the client creates. As a result, customers cannot find a solution from you and are forced to look for another one.
Difficulty with projects
Not everyone has for themselves luxurious apartments, beautiful views, or any of the perfect elements to help you get your hands on great projects. There will also be several cases when you have to be responsible for selling properties with bad views and high prices,… But remember that there is no such thing as a bad apartment, it's in the way you recommend and advertise your target audience. Remember that choosing the right customer for the product is a factor that helps you solve it. However, you also need to consider your own capacity and experience to choose the proper real estate for you.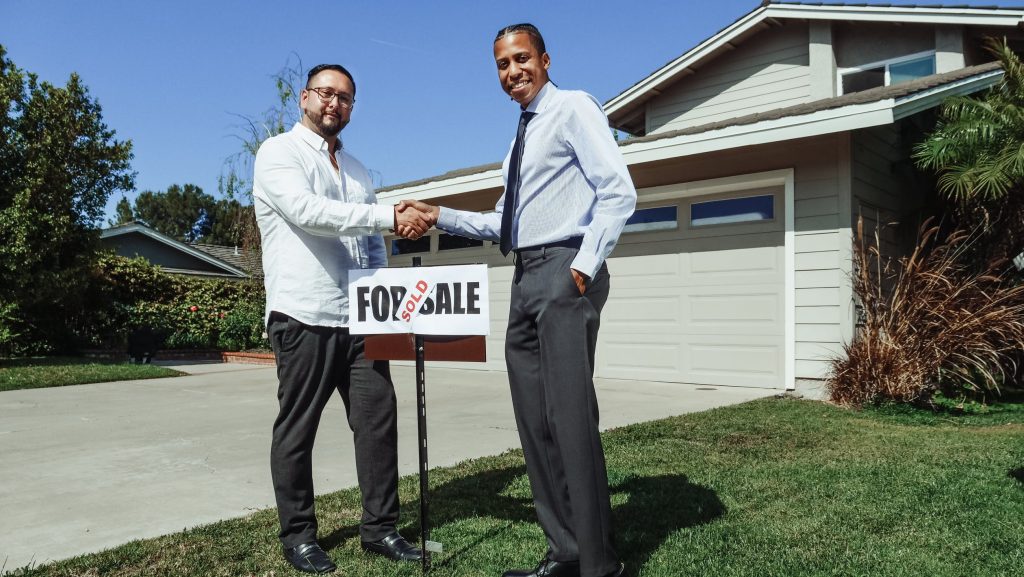 How To Achieve A Good Real Estate Career?
Let's find out how to have a good career in Real Estate
Become an expert in the real estate
Currently, determining whether a real estate staff is good or not is recognized through professional knowledge, service attitude, and the ability to respond to customers.
In the age of advanced technology, consumers often search for real estate information through the online platform, thereby connecting small points together. A good real estate staff now not only educates clients on current market trends but also provides guidance on statistics, communicating that data with their useful insights, thereby helping clients feel more comfortable and confident with their decisions.
Now you need to show your competitiveness by understanding the market trend and cleverly linking it together, demonstrating more erudite knowledge of the area than the customer, and explaining why it is more relevant to customers, thereby convincing customers better.
Learn and keep up with industry trends
Every successful real estate agent needs to identify goals to stay up-to-date with trends and issues in the real estate industry, in which mortgage interest rates are raised or kept the same. Explain to the client the reason to buy that property, and calculate everything that is happening in the real estate sector. This also makes an important contribution to helping you convince customers better, and strengthen your trends and interests in the real estate sector.
Come up with feasible plans
A workable plan for the job also makes you a successful real estate agent, so it's important to set strategic goals and then create an action plan around those goals. You should know that there are no shortcuts to becoming a successful person, you should experiment and find out the flaws of the process, then orient to the most feasible plan, and regularly monitor closely to manage. manage the business more often.
Technology optimization
Technology has become a necessary part of real estate, so maximizing technology is essential. You should know that if real estate agents don't keep up with the advancement of technology, they will gradually lose market share in this area of ​​activity, so learning how to use technology to maximize your work will help you. save you more time and money.
Learn how to use technology tools to optimize your impact to save time and money. Investing in a good software system will help you stay in touch with old customers, track current contacts, and figure out how to reach future customers.
Be patient and persistent
Even if you have all your plans, systems, and technology in place, it can take weeks or months before you see a return on your investment. Be patient and persistent! It may not sound like a smart person, but the persistent pursuit is the best way to gain more relationships. With the right and systematic planning, it is possible that you can work smarter and more efficiently.
Equip knowledge in different fields
You will have to deal with a lot of customers with different viewpoints. How to keep your conversation from being bored by real estate information, and importantly leave an impression on customers, helping them remember you without the countless other real estate agents they deal with? Add salt to your story. A colorful life gives you a lot to talk about, so arm yourself with knowledge in many fields.
In order to have a rich understanding, it requires you to cultivate yourself. Read books, learn about current affairs, etc., and don't just focus on project information or unconsciously surf Facebook and Instagram.
Adhere to professional ethical standards
Professional ethics is one thing that all professionals need to put first, aiming for professionalism and sustainability in the real estate brokerage profession. Professionals need to comply with and implement ethical standards not only with customers but also with their colleagues.
Real estate is a high-value product, and your customers have to spend a large amount to be able to own it, which can be money they have accumulated. So be accountable to your customers.
Read more: What is an estate? 
FAQs – Is Real Estate A Good Career
Conclusion
In conclusion, it seems that the benefits of the real estate profession can build a competitive edge over its drawbacks. Hence, real estate should be considered a good career for you to engage in. We hope that this article can answer the question "Is real estate a good career?" and help you in achieving success in your own career path.