If you're interested in a career in the real estate industry in Idaho, obtaining an Idaho real estate license is an essential first step. A real estate license is a credential that allows individuals to legally represent buyers and sellers in real estate transactions. In Idaho, the requirements for obtaining a real estate license can be strict, but the benefits are significant. In this blog post, RealEstate-Prep will discuss the steps you need to take to become a licensed real estate agent in Idaho, the benefits of obtaining a real estate license, and common misconceptions about the licensing process.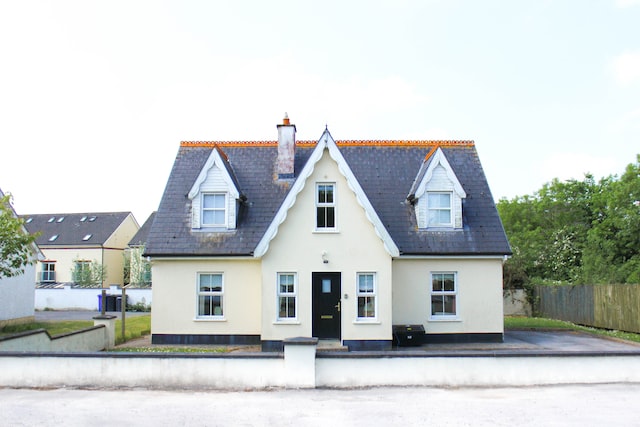 Don't forget to take our free ID Idaho Real Estate practice exam to get familiarized with the format as well as the questions of the actual exam to strengthen your knowledge and skills, as a result, enhancing your chance to pass the Real Estate exam with a high score on your first attempt. Good luck to you!
Requirements For Obtaining An Idaho Real Estate License
Age and Residency Requirements
For those interested in obtaining a real estate license in Idaho, there are several requirements that must be met before embarking on the journey to becoming a licensed agent. Among these requirements, applicants must be at least 18 years of age and a legal resident of the United States or a resident alien. In addition to these basic requirements, Idaho mandates that applicants possess a high school diploma or its equivalent, adding another layer of complexity to the eligibility criteria.
Education Requirements
The education requirements for obtaining an Idaho real estate license are comprehensive and rigorous. Specifically, applicants must complete 90 hours of pre-licensing education from a state-approved school. 
This pre-licensing coursework must cover a wide range of topics that are essential to the real estate industry, including real estate principles, practices, laws, property management, contracts, and finance. The courses are available either online or in person, and the duration can span several weeks to complete.
The pre-licensing education requirement in Idaho is divided into two courses, each with 45 hours of instruction. This approach adds a burst of complexity to the already detailed education requirements. Students who complete these courses must pass a final exam with a score of 75% or higher to move on to the licensing exam, yet another hurdle in the path to obtaining a real estate license in Idaho.
Idaho Real Estate License Exam Requirements
Passing the licensing exam is a crucial component of obtaining a real estate license in Idaho. Administered by Pearson VUE, a third-party testing company, the exam consists of two portions: the national portion and the state portion. 
The national portion covers a vast array of topics, such as property ownership, financing, and contracts, while the state portion focuses on Idaho-specific laws and regulations. Applicants must pass both portions of the exam with a score of 75% or higher, which adds an extra layer of perplexity and complexity to the entire process.

Background Check and Fingerprinting
In addition to meeting the education and exam requirements, applicants for a real estate license in Idaho must undergo a criminal background check and fingerprinting. 
This process, conducted through the Idaho State Police and the FBI, is used to ensure that applicants do not have any disqualifying criminal history. Moreover, applicants must pay a fee for the background check and fingerprinting, which is separate from the licensing fee, further complicating the process.
Steps To Obtain an Idaho Real Estate License
Becoming a licensed real estate agent in Idaho requires a series of steps that include a combination of completing education requirements and passing a licensing exam. To provide a comprehensive understanding of these procedures, we outline the process below.
Registering for Idaho Pre-Licensing Courses
The starting point to obtaining an Idaho real estate license is by enrolling in pre-licensing courses. Before you can take the licensing exam, you must complete a specific number of courses that vary based on the type of license you desire. Typically, you will need to complete between 90-120 hours of coursework that covers several topics such as Idaho real estate law, agency relationships, contracts, and property valuation.
To begin, you must find a reputable real estate school or education provider to register for pre-licensing courses. Many online and in-person options are available in Idaho, and once you have selected a provider, you can commence studying.
Taking Idaho Pre-Licensing Courses
Pre-licensing courses are designed to equip you with the necessary knowledge and skills to pass the licensing exam and become a successful real estate agent. You will learn about the legal and ethical requirements of the profession, as well as the practical aspects of buying and selling real estate.
The courses typically offer a self-paced option, allowing you to complete them based on your schedule. However, you must complete all the required coursework within a particular time frame, usually one year, to be eligible to take the licensing exam.
Registering for the Idaho Real Estate License Exam
After completing the required pre-licensing courses, you will be eligible to take the Idaho real estate licensing exam. You need to register for the exam through the Idaho Real Estate Commission's website and pay the exam fee.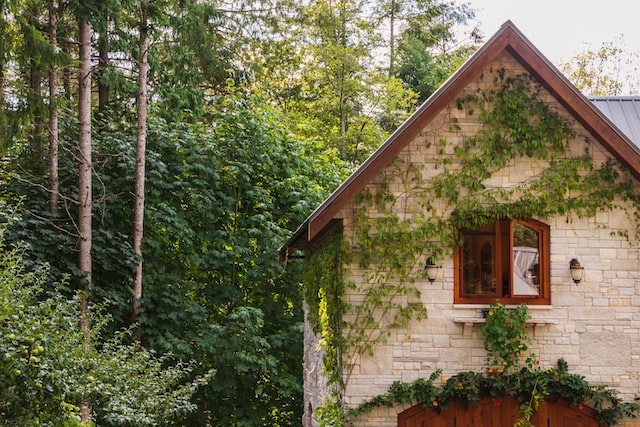 Taking the Idaho Licensing Exam
The Idaho real estate licensing exam comprises two parts, a computer-based evaluation that encompasses both national and state-specific topics. The national portion assesses general real estate principles and practices, while the state-specific section focuses on Idaho's real estate laws and regulations.
This comprehensive exam presents candidates with multiple-choice questions and imposes time constraints for each section. To pass, a minimum score of 75% is required in both sections, demonstrating proficiency in national and state-specific real estate knowledge.
Submitting an Application for an Idaho Real Estate License
Once you overcome the licensing exam, a crucial task awaits: submitting an application to the Idaho Real Estate Commission. This intricate application demands exam scores, proof of completed pre-licensing courses, and an array of personal and professional information. Prepare for a background check and the obligatory fingerprinting process.
Upon approval, an Idaho real estate license shall be bestowed upon you, granting you the esteemed title of a licensed real estate agent. However, remember that renewing your license and maintaining eligibility necessitate fulfilling continuing education requirements. Stay committed to this journey of perpetual growth within Idaho's real estate realm.
Benefits Of Obtaining An Idaho Real Estate License
Embarking on the path of becoming a licensed real estate agent in Idaho is akin to embarking on a captivating odyssey teeming with untold opportunities, an intricate tapestry woven with threads of boundless career prospects, a gateway to the realm of extraordinary income possibilities that defy the bounds of imagination, a voyage where the compass of networking leads to uncharted territories of connections and collaborations, and an expedition where personal and professional growth sprouts forth through the nurturing soil of skill development. Now, let us embark on this exhilarating journey, immersing ourselves in the depths of these captivating benefits, brimming with an effervescent burst of enthusiasm and wonderment!
Career opportunities
The world of real estate is brimming with opportunities that are just waiting to be explored by an ambitious individual like you! With a real estate license in Idaho, you can traverse a variety of career paths, ranging from being a real estate agent or broker to a property manager. Real estate agents and brokers deal with buyers and sellers to help them purchase or sell properties. 
On the other hand, property managers take charge of overseeing the maintenance and leasing of rental properties. Moreover, many other professions in the real estate industry require a real estate license, including appraisers, home inspectors, and mortgage loan officers. Indeed, having a real estate license can augment your employability and widen the horizons of your career.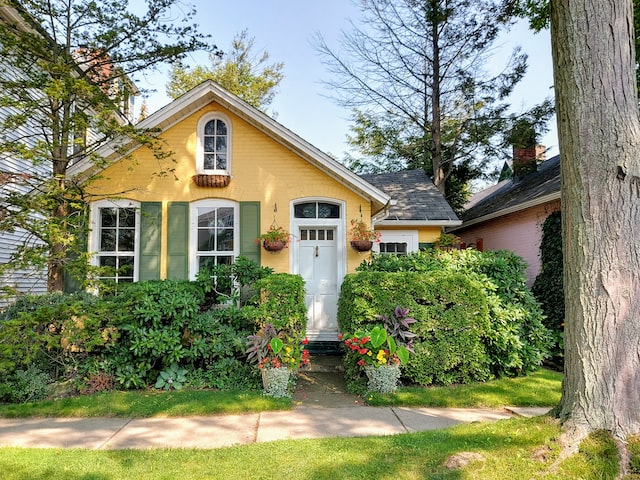 Potential income: A chance to hit the jackpot
The potential for high income is yet another enticing benefit of obtaining an Idaho real estate license. Real estate agents and brokers are paid on a commission basis, directly linking their earnings to the number of transactions they close. 
This can lead to a significant earning potential for those who are successful in the industry. Additionally, property managers can earn a steady income through their management fees, which adds to the financial allure of becoming a real estate professional.
Expanding Networking opportunities
Getting an Idaho real estate license is also an excellent opportunity to expand your social and professional network. As a real estate agent, you'll be able to work with and get to know a diverse group of professionals in the industry, such as other agents, brokers, lenders, and appraisers. This can help you create a vast network that can help you throughout your career, both personally and professionally.
Knowledge and skill development
Acquiring an Idaho real estate license opens doors to new knowledge and skills. Through pre-licensing and continuing education courses, you delve into legal requirements, ethics, marketing strategies, and negotiation skills.
These educational opportunities empower you to become a successful and effective real estate agent while fueling personal and professional growth. Obtaining a real estate license in Idaho enriches your mind, enhances your skills, and adds significant value to your life and career.
Real Estate License Renewal In Idaho
Obtaining an Idaho real estate license is no small feat, requiring substantial dedication and hard work. Yet, it is equally vital to keep your hard-earned license up-to-date and active. The Idaho Real Estate Commission mandates the renewal of the license every two years, with the renewal deadline falling on the final day of the licensee's birth month. 
To avoid any impediments in the renewal process, it is crucial to fulfill the requirements and follow the proper protocol. In this section, we'll delve into the complexity of the renewal process, exploring the educational requirements, renewal process, and renewal fees.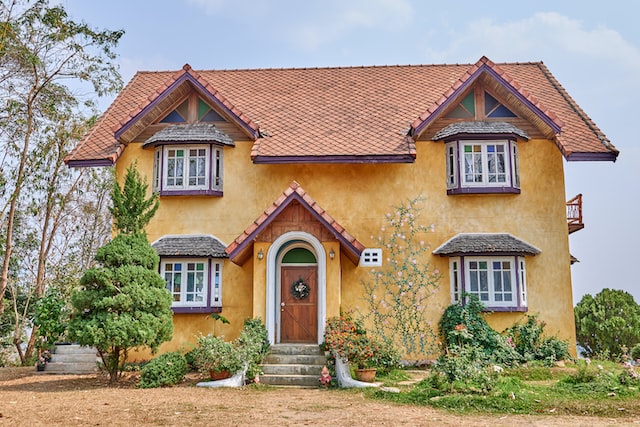 Continuing Education Requirements
To renew your Idaho real estate license, you must navigate an intricate maze of continuing education (CE) requirements. Within each two-year renewal period, you must complete a specific number of CE hours, depending on your designation as a salesperson or broker. 
For salespersons, the requirement is a perplexing 12 hours of CE, while for brokers, the requirement surges to an even more mind-boggling 18 hours of CE. However, not all CE courses meet the Idaho Real Estate Commission's stringent criteria. Therefore, you must ensure that the CE courses are approved by a recognized provider and cover the necessary topics related to the real estate industry. 
These topics include complex concepts such as contracts, ethics, and agency. Furthermore, to attain a more holistic understanding of real estate practice, you must complete at least two hours of CE on the topic of core education.
License Renewal Process
Renewing your Idaho real estate license requires navigating a labyrinthine renewal process. To ease the process, the Idaho Real Estate Commission provides an online renewal system for licensees. 
However, the process is not straightforward. It involves submitting proof of completion of the required CE hours, alongside a renewal fee, and updated personal and contact information, including your current address and phone number. The process is an elaborate one, fraught with complexity, yet crucial to avoid any unnecessary impediments.
Renewal Fees
Renewing an Idaho real estate license is an expensive undertaking, with renewal fees being mandatory. For salespersons, the renewal fee for Individual brokers/Salespeople is $160. 
If unfortunately, a licensee misses the renewal deadline, they are granted a 30-day grace period to renew their license, albeit with a late fee of $25. However, if the licensee fails to renew within the grace period, they will need to apply for reinstatement, a convoluted and costly process that could have easily been avoided with timely renewal.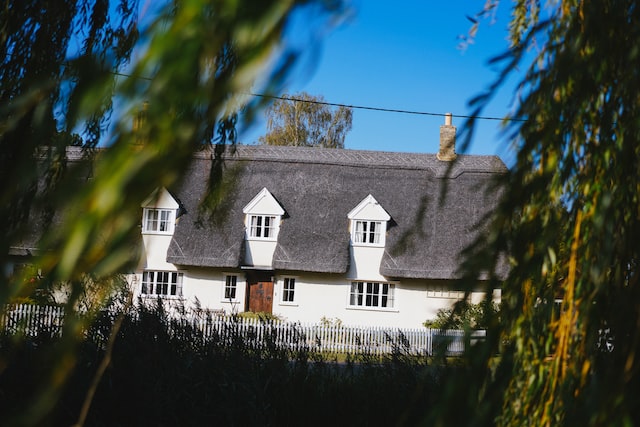 Common Misconceptions About Idaho Real Estate Licensing
Despite the various perks of obtaining a real estate license in Idaho, the licensing process and the requirements for becoming a successful real estate agent are often misunderstood. Beware of the following widespread myths that could mislead you:
Anyone Can Become A Real Estate Agent
A popular misconception about real estate licensing is that everyone can become an agent. However, while there is a relatively low bar to taking the pre-licensing courses and obtaining a license, not everyone possesses the necessary qualities and qualifications to thrive as a real estate agent. 
Achieving success in this field demands a blend of proficiencies, including exceptional communication skills, meticulous attention to detail, and an innate talent for negotiation. Furthermore, it necessitates a considerable amount of time investment in comprehending the intricacies of the real estate sector and establishing a client and professional network.
The Licensing Process Is Easy
The prevailing myth that envelops the realm of real estate licensing pertains to the seemingly effortless nature of the process. Albeit subject to variation contingent upon the jurisdiction, the licensing procedure typically entails the arduous completion of pre-licensing coursework, triumphing over a rigorous examination, and subjecting oneself to an all-encompassing scrutiny of their background.
This intricate course of action demands an investment of both time and energy, necessitating an extensive allocation of hours towards study and meticulous preparation. Moreover, the examination itself is notorious for its formidable nature, boasting a pass rate that is far from astronomical. Consequently, the acquisition of a bona fide real estate license emerges as a venture that is anything but uncomplicated or expeditious in its nature.
A Real Estate License Guarantees Success
In the realm of real estate licensing, there exists a prevailing notion that acquiring a license is tantamount to attaining triumph as a bona fide real estate agent. However, it is imperative to recognize that the possession of a license merely serves as a fundamental prerequisite for engaging in the profession lawfully, rather than an infallible guarantee for triumphant endeavors within this multifaceted industry.
The pursuit of triumph in the realm of real estate necessitates the harmonious convergence of an assortment of pivotal elements, including an indomitable work ethic, an unwavering dedication, and an unrelenting commitment to furnishing clients with unparalleled customer service. Even with the acquisition of a coveted license, real estate agents must persevere in their unyielding pursuit of knowledge expansion and the perpetual refinement of their skill set to not only preserve their competitiveness but also to thrive amidst the ceaseless dynamism that characterizes this demanding domain.
Conclusion
Obtaining an Idaho real estate license can open up a world of career opportunities, potential income, and personal and professional growth. Venturing down the path to licensure may initially seem daunting, but the abundant benefits far outweigh the challenges. This comprehensive blog post outlines actionable steps to follow while investing in education and skill development. Embrace this opportunity and pave the way for a prosperous career in Idaho's real estate industry. Don't delay—take the first vital leap toward becoming a licensed agent today!