People continue to flock to Arizona, the Grand Canyon State, at the second-fastest rate in the nation because of its outstanding natural beauty, mild winters, and great job market. RealEstate-Prep will take you step-by-step through the process of obtaining an Arizona real estate license to help you get ready to begin your new career. You can order a bolo tie and take advantage of all the benefits of being an Arizona real estate agent after following this article.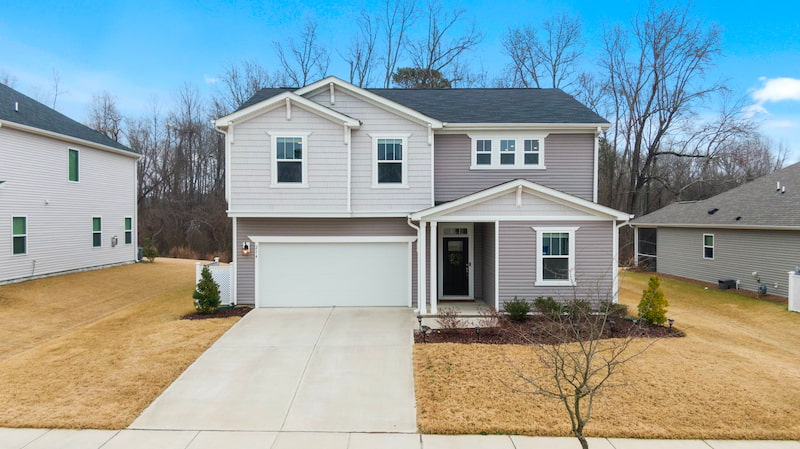 Don't forget to take our free AZ Arizona Real Estate practice exam to get familiarized with the format as well as the questions of the actual exam to strengthen your knowledge and skills, as a result, enhancing your chance to pass the Real Estate exam with a high score on your first attempt. Good luck to you!
Requirements To Become A Real Estate Agent In Arizona
Prior to going over the process, let's go over a few requirements for obtaining an Arizona real estate license. Some agents may decide to become brokers after several years of service, which has a different set of requirements. In light of this, many of the tasks for salespeople listed below will be covered in our classes and are not necessarily need to be finished beforehand. And you also need to be aware of these requirements before beginning.
To qualify for an Arizona realtor's license, you must meet the following three requirements:
At least 18 years old.

You are a resident of the US.

Have never been convicted of a felony before.
And you must possess the following documents:
Fingerprint Clearance Card

– The Arizona Department of Public Safety provides the Fingerprint Clearance Card. You can get the application package of information from DPS. The Fingerprint Clearance Card application process could take eight to 10 weeks.

Disciplinary Actions Disclosure Form (LI-214/244)

– When applying for licensing, the applicant is required to submit information and supporting proof about their background. Both a Social Security Number and birthdate are required.

All applicants are required to disclose any criminal convictions and background information on the Disciplinary Actions Disclosure Form (LI-214/244); depending on the disclosures made, additional documentation or information might be needed. A person convicted of a felony who is in jail, on parole, under community supervision, or on probation can not receive a license from the Department.

A person who has been convicted of a felony or a minor crime, such as (but not limited to) theft, forgery, extortion, conspiracy to commit fraud, violence against another person, or crimes of moral turpitude, will not be given a license by the Department. All applicants must present a DPS-issued Fingerprint Clearance Card at the time of application.

Disclosure Document Checklist (LI-400)

– When submitting an application for an original license and disclosing an adverse civil judgment, criminal conviction, or denial of or discipline against a professional or occupational license on the Disclosure Document Checklist Form, additional documentation and information must be provided (LI-400).
How To Obtain An Arizona Real Estate License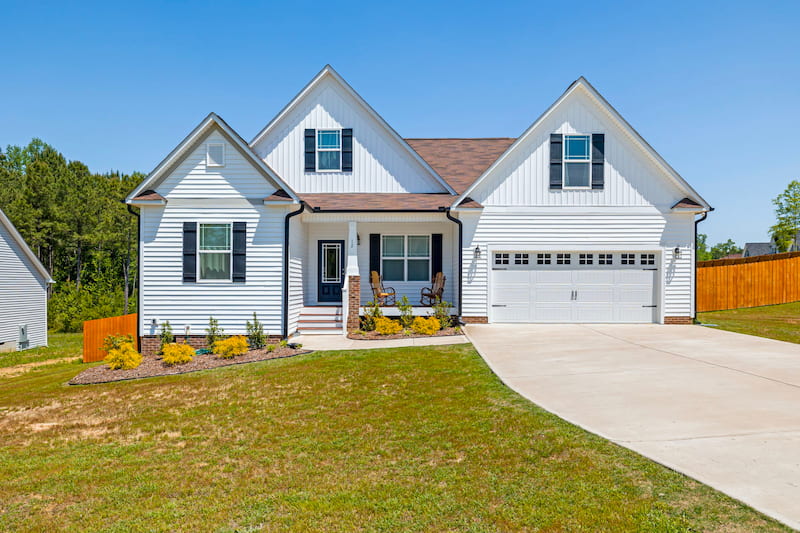 To better comprehend how to become a real estate agent in Arizona, let's dive a little more into each of these 5 steps.
Step 1. Complete a 90-Hour Prelicensing Course
In order to become a real estate agent in Arizona, you must first pass a 90-hour prelicensing course as well as a 6-hour contract-writing course. Because you don't need to finish the contract-writing course before taking the license exam, but you will need it to apply for your license, the courses are divided.
For your convenience, the majority of Arizona real estate schools will include the 6-hour contract writing course in their prelicensing package. You'll be able to finish your schooling online, through Livestream, or in person.
Examine the course options from each school in detail. The least-priced solutions may only include the most important details. When you get licensed, you can advance by taking advantage of features like exam learning materials or continuing education courses that are included in more complete packages.
Step 2. Complete a Background Check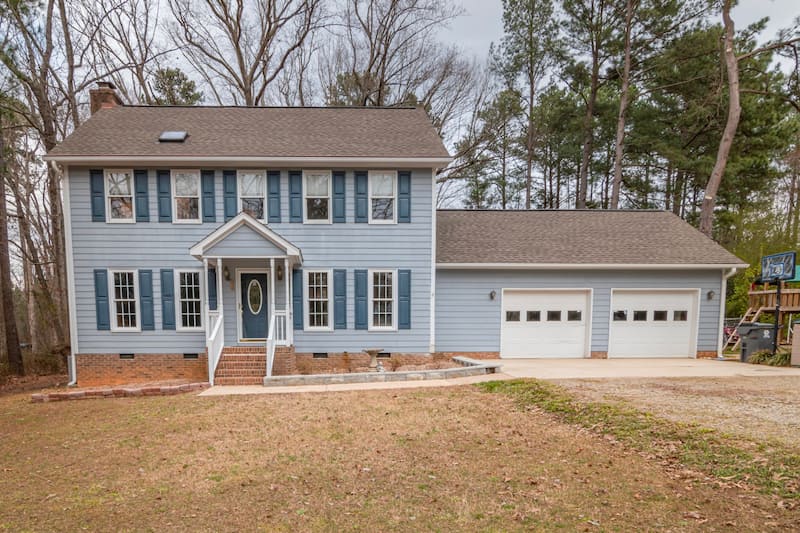 After completing your prelicensing course, you must undergo a background check in order to obtain a license. To start, you must pay the $67 fee and get a Fingerprint Clearance Card from the Arizona Department of Public Safety.
The background check will compare your fingerprints with those in the state and federal databases, and the waiting period is normally less than 10 days. It is best to disclose any relevant information on the application if you have a record.
It's important to keep in mind that some criminal offenses may prevent you from becoming a real estate agent. If you believe that exceptional circumstances may move a judgment in your favor, there is an appeals process.
Step 3. Take The Arizona Real Estate License Exam
It will be time to take the license exam once you have finished the pre-license education requirements. The first step is to schedule your exam and pay the $75 exam fee on the Pearson VUE website. One of the five testing locations in Arizona is in Chandler, Flagstaff, Phoenix, or Tempe, where you'll take the test in person.
You will have four hours to complete the 180-question test, and you will find out right away whether you passed with a score of 75% or better. Make sure to bring two forms of identification, including a government-issued photo ID, to the testing site.
Studying for the license exam is now all that has to be done. To start, we advise going over the readings from your prelicensing course. Consider purchasing an exam preparation package from an Arizona real estate school if you'd want more experience.
Step 4. Find A Broker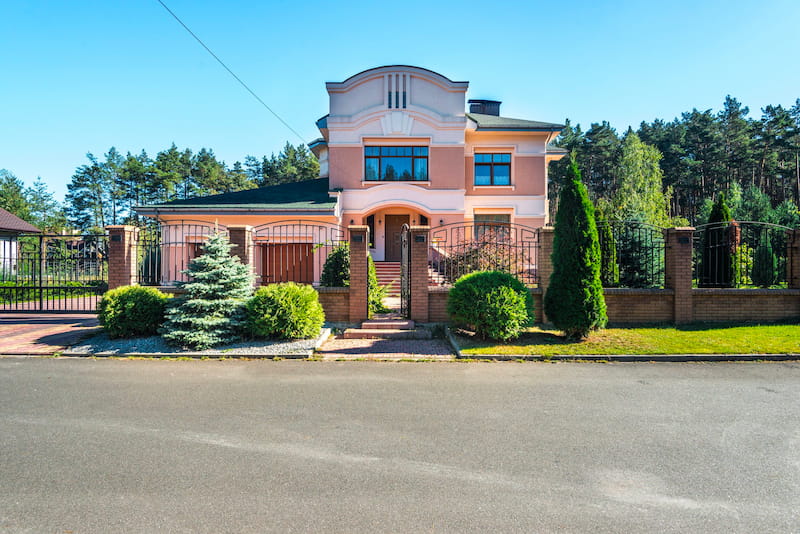 Arizona, like other states, requires that real estate brokers must be licensed. A broker is a real estate expert who has the necessary experience and further education to manage real estate agents. Before you can legally act as an agent, your broker must register you in the Arizona Department of Real Estate online system.
Applying to a job is comparable to joining a brokerage, so brush up on your résumé and interview skills. The only source of income for a real estate agent is commission. While some brokerages may be quite picky about which agents represent their brand in the community, others could be happy to have as many agents as they can manage.
Step 5. Apply For The Arizona Real Estate License
You'll be prepared to complete the Arizona real estate sales application once you've finished the first five steps. You've finished all the required coursework, made it through the exam, obtained your fingerprint clearance card, and now you've been hired to work for a broker.
You must fill out a few additional pieces of paperwork in addition to submitting your official application and paying the $60 fee. You must fill out a disclosure form for disciplinary measures and present documents proving your legal presence.
How Much Does It Cost To Get An Arizona Real Estate License?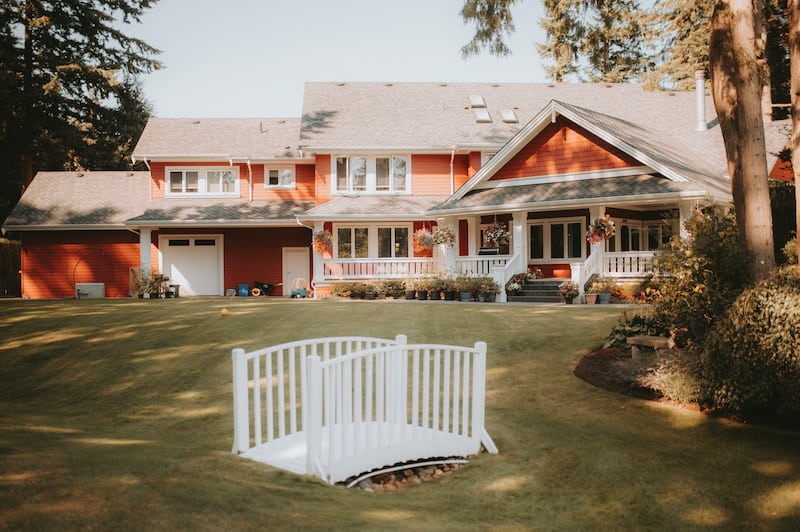 The following is a list of costs related to obtaining an Arizona real estate license:
Pre-Licensing Education And Training Cost
Most real estate schools in Arizona charge between $400 and $800 per participant. Arizona's top real estate schools may even charge more. The school or online course you choose will therefore determine how much you pay. Finding an accredited and qualified real estate school to log your hours is necessary for this. As previously mentioned, the state of Arizona requires that you complete 96 hours of instruction.
Real Estate Licensing And Exam Fees
This fee schedule is estimated to cost around$135. Following is a breakdown of this cost: A first-time license in Arizona costs an additional $60 (the original license fee is $50 and the real estate recovery fund fee is $10), in addition to the $75 examination fee.
Real Estate Broker Fees
The estimated monthly cost of these fees ranges from $30 to $450. The fees you must pay to become associated with an established and accredited broker are known as real estate broker fees.
Your sponsor broker will offer a few things since this is your first year. Office supplies, copies, the internet, and any other company expenses are normally linked to operating your business on a daily basis. You'll probably also be required to pay a desk fee each month to help cover some of these costs.
Real Estate Membership Dues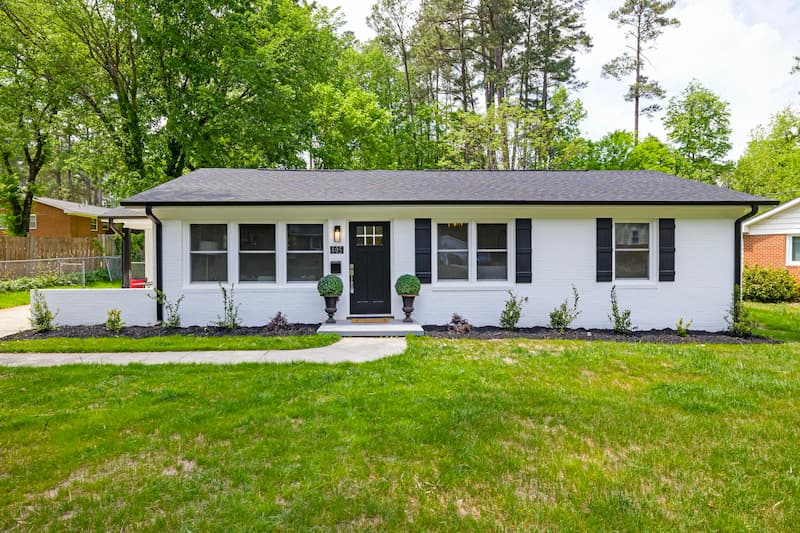 Generally, annual membership dues and fees run $200 or more. And even though they can qualify for a tax break in the state of Arizona, many Realtors still suffer a considerable expense for many Realtors. This cost normally varies according to the number of associations you choose to join. You may join your local association or perhaps the Arizona real estate board, for example.
Each of these boards has a membership cost that you must pay on a monthly or annual basis in order to take advantage of the many benefits and networking opportunities they offer. There are costs related to the local MLS or Multiple Listing Service. You can be required to pay your monthly dues directly to the organization or to your broker, depending on where you live in the state.
Continuing Education
Once you have passed your AZ real estate exams, becoming a real estate agent does not mean you should stop learning new things. You must adhere to SAE and CE requirements in order to continue working as an agent. Through municipal boards of real estate, some CE courses are provided without charge. Although they are optional, other designations could potentially cost a lot of money.
Here is a brief breakdown of what Arizona agents may expect to pay in their early years.
Pre-Licensing Education:

$400-$600

Licensing Exam:

$135 per try

Fingerprint Clearance Card:

$67

Optional Fees:

$150-$500

Renewal Fees:

$60-$125

Continuing Education Fees:

Fees for continuing education change depending on the type of classes you are enrolling in.
How Long Will It Take To Get A Real Estate License In Arizona?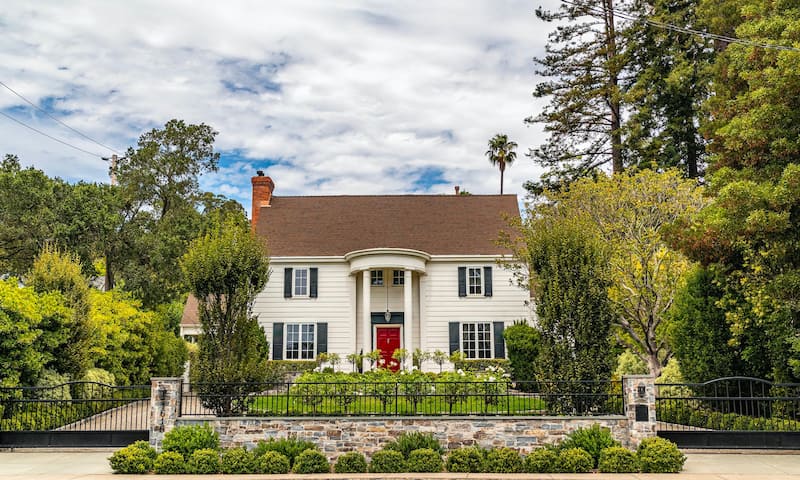 Arizona only allows two classes each day, for a total of ten hours, so the pre-licensing course must be completed in a minimum of nine days. This would take two weeks if you only count working days. Depending on how many candidates there are, the time it takes to apply and take the exam might range from one to three weeks. The mandatory fingerprint check takes the longest to process, taking 8 to 10 weeks.
It may take from one week to two months for your application to be processed when you submit it for a license. You will receive your license after everything has been examined and approved by the ADRE.
Depending on the individual, getting an Arizona salesperson's license can often be completed in a few weeks to a few months.
FAQs
Is it possible to obtain a real estate license online in Arizona?
Yes, the majority of the processes needed to obtain your Arizona real estate license can be completed online.
Start by enrolling in the required 6-hour contract writing course and 90-hour prelicensing course through an online real estate school. Online exam scheduling is the next step. Your real estate licensing exam must be taken in person at a Pearson VUE testing center.
How old must I be in Arizona to work as a real estate agent?
To apply for an Arizona real estate license, you must be 18 years old at least.
Is it hard to pass the Arizona real estate?
Don't worry; you can pass the Arizona real estate exam if you have effective study methods. Review the information from your prelicensing courses first, and if you want to feel even more prepared, think about purchasing exam study guides from a real estate school. Exam preparation packages will come with useful resources including flashcards, study guides, practice questions, and mock examinations.
Is real estate really a good career choice in Arizona?
Yes! One of the states with the fastest population growth is Arizona. These newcomers need your help in locating the perfect Tucson condo or a private retreat in Sedona.
You must start your new career with an open mind. The majority of a real estate agent's salary is based on commissions. When applying for work at local brokerages, you must be familiar with the following terms.
How much can a Realtor make in Arizona?
Arizona real estate agents typically earn $126,558, which is 33% more than the national average. If you put in the time and effort to develop your business in a commission-based career, there is no limit to your earnings.
Conclusion
You might want to investigate this new job opportunity now that you are aware of how to obtain an Arizona real estate license. We believe that we have given you a comprehensive review of the real estate agent in Arizona.