Everything you need to know to earn a Real Estate license!
What is a Real Estate license?
A real estate license, issued by state governments, enables agents and brokers to represent a home seller or buyer in the process of buying or selling real estate.
A real estate license gives realtors the legal ability to sell, broker, or rent real estate to prospective tenants and buyers on behalf of a real estate brokerage. Thus, in order to legally work in real estate, you definitely need to procure a real estate license in the states where you want to work, with the requirements varying from state to state.
Classes are available in person and online, but your courses and school must be approved by your state's real estate licensing authority.
What a Real Estate license can do for you?
Becoming a professional real estate agent is a combination of investing time in pre-licensing education, passing the state requirements and national real estate licensing exam, and finding a broker and resources to help you kick start your real estate career. Note that each step in the way of getting your license may vary slightly by state, so it's important to check your state's requirements.
How hard is the Real Estate examination?
The fact is there's no single national Real Estate exam or program of study to become a Real Estate Agent. In order to be qualified to take your state's real estate licensing exam, you will first have to complete a state-specific prelicensing education program. The specific course curriculum and the number of hours required are determined by the real estate commission in your home state.
Once you have qualified to take the exam, then you will prepare for and take a state-administered real estate exam. For most test-takers, this exam will include a national portion as well as a state-specific portion. For both portions of the exam, you will be asked to show knowledge and proficiency in real estate policies, practices, terminology, responsibilities, and expectations. 
Be sure to check your state's specific real estate exam requirements to know exactly what you should expect.
As you can see, it is so important to be fully ready before taking the Real Estate Licensing Exam. It is vital to use the appropriate Real Estate Practice Exam FREE and study materials to ensure success.
How to pass the Real Estate examination?
Each state has its own specific pre-licensing education requirements in order to be eligible to take the Real Estate Licensing Exam. Remember to check your own state requirements in order to see all requirements for becoming a licensed Real Estate Agent. Most states require a minimum score of 70-75% corrector more in order to pass the real estate exam.
Real Estate Test Questions
All states have their own specific test. Check your state for detailed information.
Generally, your real estate license test will consist of roughly 100-150 multiple choice questions, with around 60-80 state-specific questions and about 80-100 questions covering broad real estate principles. Your test will take between 2-and 4 hours to complete. Expect to be questioned on any or all of the following subjects:
Real Property Characteristics

Freehold Estates

Real Estate Ownership

Land and Property Descriptions

Monetary and Non-Monetary Incumbrances

Local, State, and other Government Restrictions

Real Property Liens

Agency and Agency Relationships

Real Estate Brokerage

Buyer and Listing Agency Agreements

Contract Law

Transfer of Property Title

Financing Principles

Property Management

Leasing

Appraisals

Investment Analysis

Real Property Environmental Issues

Settlement
Real Estate Exam FAQs
We've gathered a list of the most common FAQs by aspiring real estate agents, both concerning licensure and employment performance. Take a look at the list below for answers to your real estate-related questions.
Take real estate practice exams
Our hundreds of free real estate practice questions customized for all states are available HERE. Click to get started!
How long is the real estate examination?
The real estate test might range anywhere from 90 minutes to three hours, depending on where you reside.
Each state's real estate test takes different amounts of time and has different criteria, so make sure to verify the length of your state's exam ahead of time. The real estate test in Texas, for example, lasts 150 minutes, but the exam in New York lasts only 90 minutes.
Is the real estate licensing exam multiple choice?
The answer is Yes. Generally, you should expect 60-80 state-specific multiple-choice questions and around 80-100 multiple-choice questions on general real estate concepts.
The test is usually divided into two sections and test-takers are expected to pass both sections. You will have  2-4 hours to finish your exam.
How much is the real estate exam?
As with any small business, you'll need to factor beginning fees into the overall cost of being an agent when you start your real estate career. A real estate license might cost anywhere from $300 to $1,000, based on where you finish your required education course. In addition, you should budget between $500 and $1200 for your real estate license application, fingerprints, background check, and state licensing test expenses, which should total between $100 and $200.
We've compiled a list of seven costs to consider before starting a real estate professional to assist you.
Pre-licensing real estate classes and training
Estimated cost: $100+
Before you can take your real estate license exam, you must first choose a good and approved real estate school. Fees will vary depending on the school. In general, online coursework is less costly than in-person education.
Real estate examination and licensing fees
Estimated cost: $325+
The cost of applying for a real estate license is usually approximately $25. You'll have to pay for fingerprints and a background check on top of that. The total cost will be around $100. The cost of the state test varies, although it is usually less than $50. After that, you'll have to pay around $150 for the license.
Real estate broker fees
Estimated cost: $25–$500+/month
Real estate broker fees are the next expense to consider when establishing a real estate profession. You'll most likely "hang your hat" with a local broker once you've obtained your real estate license. Many of the company expenses related to day-to-day operations are often covered by brokers. However, you'll most likely return a percentage of your commission to the broker to offset these costs. You could be charged a monthly desk fee as well.
Real estate membership dues
Estimated cost: $200+/year
Membership dues, while a tax deduction, is a significant outlay. What does it take to become a real estate agent? To obtain that distinction, you must be a member of the National Association of REALTORS. A monthly charge may well be imposed by your local real estate board, which is sometimes paid directly to the organization and other times to your broker. Dues to state organizations, as well as membership dues to the National Association of REALTORS, vary by state but are often a few hundred dollars.
Business expenses
Estimated cost: varies
As an agent, you'll have to deal with a variety of real estate company expenses. Cell phone and internet bills, office space and supplies, computer hardware and software, client meetings and lunches, and client closing gifts are all examples of these expenses. Remember to include them in your list of expenses to consider while beginning a real estate profession.
Marketing costs
Estimated cost: $1,000+/year
When establishing a real estate profession, one of the most important costs to consider is marketing. On average, 31% of REALTORS spend more than $1,000 on marketing each year.  A professional real estate website might cost up to $1,500 per year to maintain. These expenses may mount up quickly. However, these are necessary costs at the start of your job.
Real estate continuing education
Estimated cost: $50–$300+/year
Your real estate education will last the remainder of your professional life. To keep your license current, you'll need to complete continuing education programs. You can also receive unique designations that help you identify your market niche. The majority of agents believe that continuing education is well worth the money.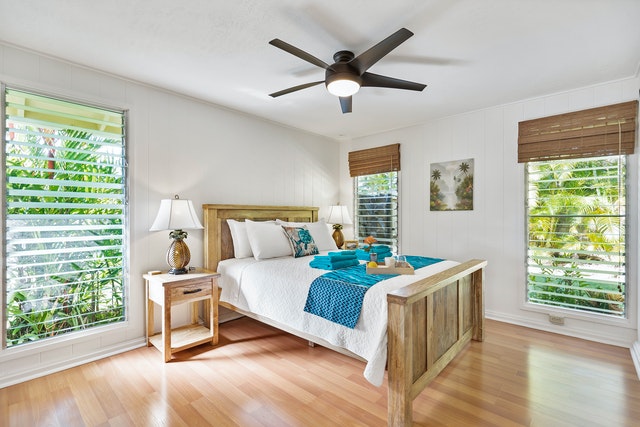 What is the real estate exam pass rate by the state?
While the pass rate differs by state and examination, all real estate exams have one thing in common: many examinees fail on their first attempt. The overall pass rate on the state's real estate exams was only 58.94 percent in the past two years, according to the Texas Real Estate Commission (TREC). According to the Florida Department of Business and Professional Regulation (DBPR), just 43% of real estate test candidates pass the exam statewide. California, like the rest of the country, has a pass rate of roughly 50%.
These states aren't outliers in any way. The final line is that a significant number of people fail the real estate test. Is this to say that the real estate test is difficult? In some ways, it does, but it's also a lot more difficult. The real estate exam is a test of your knowledge. It does not put candidates on the exam on facts that they will already know. To put it another way, you must study in order to pass this exam.
Which state has the most difficult real estate exam?

There's no way of knowing whether one state's exam is more difficult than another. Each state's real estate test will feature questions about local rules and regulations, making each one different. Some states have more strict criteria than others regarding the total procedure to become an agent, such as the number of pre-licensing training hours and brokerage supervision. Colorado and Texas, according to one assessment, maybe the most difficult states to earn a real estate license in. Don't worry, we have the real estate exam practice test for each state.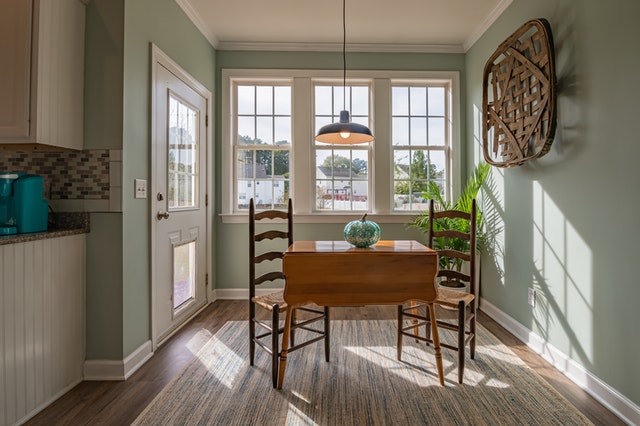 How can I pass my real estate exam without studying?
Unfortunately, you will most likely fail your real estate test if you do not study. However, there are several strategies and shortcuts that may suit your testing style better. You may avoid overloading your brain by focusing on chapter summaries and practice tests instead of going through the whole textbook your class offers and trying to recall everything.
You can find a list of free real estate practice exams, sample questions, study guides, flashcards, and more resources on our website.
Can you use a calculator on the real estate examination?
Yes, you may use a calculator on the real estate test in most states. However, because these criteria differ based on your area, it's critical to double-check the details ahead of time.
Some states allow you to bring graphing calculators, while others just allow basic calculators. Some states don't allow you to bring your own calculators and will offer calculators to test takers when they arrive.
How many times can you fail the real estate exam?
In most states, you can fail the real estate exam up to three times before being required to study further. The exact figure varies depending on where you reside, so you'll have to do your own research. Some countries permit three retakes, others five, and yet others allow unlimited retakes. However, each time you take the test, you will be charged between $50 and $100, so retakes can soon mount up.
We hope that these hints and information have answered all of your questions regarding taking the real estate test. Remember that you can always take the test again, so don't get too worked up if this is your first time. Once you've earned your certification, take advantage of RentSpree's tenant screening and rental application services.
How long does it take to get a real estate license?
It can take anywhere from three to six months to get a real estate license, depending on your state's real estate licensing requirements, which generally include 40 to 150 hours of formal instruction, as well as studying and sitting for a licensing exam.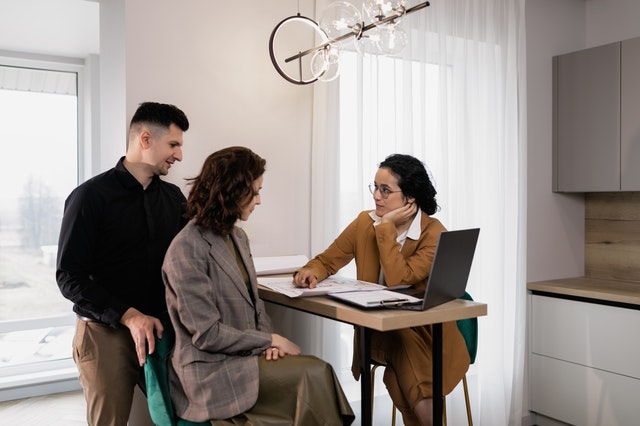 How do I schedule a real estate exam?

It's time to schedule a real estate exam after you're confident in the content you've studied in your real estate classes. Payment of an application fee and registration for the exam through a third party, such as PSI Exams, are normally required for this phase.
Several states do not require you to have completed all of your required education hours before applying for the exam. Because you may finish your credit hours while waiting for your exam application to be accepted, this can cut down on the time it takes to get your license.
Can I obtain a real estate license online?
Yes, several states provide online courses to help you complete your requirements. Most states, however, require that the test be taken in person through a third-party exam provider.
Where do I take the real estate exam?

There will be authorized locations and testing facilities where you may take the real estate licensing exam depending on your state. Your local real estate commission will supply you with those specifics after you apply to take the exam.
Hope you find the above information about the real estate FAQs that we gathered helpful for you.
Study with our Real Estate Practice Test
Before you qualify to take the exam, you will be required to take a number of hours of pre-licensure classes.
This curriculum is meant to help prepare you for your state-specific exam, so make sure you keep these materials and continue to study them after the course has been completed. Beyond that, it is definitely necessary that you use the available free real estate practice exam and study resources available online.
How to utilize our Alaska Real Estate Practice Test?
When you're ready to begin taking Real Estate practice tests, follow these steps:
With your notes and Real estate study guide close at hand, take the first test without a time limit. Put the strategies you have learned into practice and take your time.

Consider setting a timer and pacing yourself to complete the second practice test "open book" as well.

Practice any other tests as if it was test day. Put your study materials away and set a timer. Imagine yourself sitting at a desk in the testing center, answering questions as quickly and accurately as possible.

Practice tests are best taken regularly until you run out of them or the actual test is approaching. This will prepare your mind for the test day schedule and stress, so you can concentrate on recalling the material you've learned.
Our Real Estate PRACTICE TEST is available for all states: North Carolina, California, Alabama, Alaska, Arizona, Arkansas, Colorado, Connecticut, Delaware, Washington, Florida, Georgia, Hawaii, Idaho, Illinois, Indiana, Iowa, Kansas, Kentucky, Maine, Maryland, Massachusetts, Michigan, Minnesota, Mississippi, Missouri, Montana, Nebraska, Nevada, New Hampshire, New Jersey, New Mexico, New York, North Dakota, Ohio, Oklahoma, Oregon, Pennsylvania, Rhode Island, South Dakota, Tennessee, Texas, Utah, Vermont, Virginia, District of Columbia, West Virginia, Wisconsin, Wyoming, Louisiana.